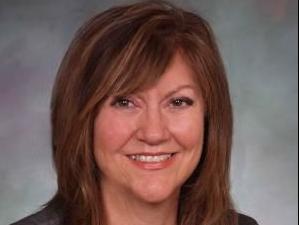 This month marks the 10-year anniversary of the passage of the Affordable Care Act (ACA), and we should celebrate the immense and far-reaching impacts it has had on mental health care.
Americans have always had to fight tooth and nail for mental health coverage and services. In fact, it wasn't until 1996 (and again in 2008) that Congress passed mental health parity laws in order to ensure that all mental health services covered by insurers were up to par with their medical coverage.
However, these laws still failed to require that insurers cover mental health services in the first place. Insurers could still raise premiums for those struggling with anxiety or depression, or outright deny coverage to those with psychotic disorders such as bipolar disorder and schizophrenia, and even those struggling with substance-misuse disorders. Those who already had insurance and were later diagnosed with a mental illness often discovered that their insurance did not apply to mental health services.
Thankfully, with the passage of the ACA, we were able to put an end to these predatory practices and guarantee access to mental health care, just as we did medical care. The ACA ended medical underwriting practices and provides protections for those with pre-existing conditions. Thanks to the ACA, behavioral health and prescription drugs became "essential benefits" all insurers must cover. Now, those who face mental illness can no longer be denied coverage. Instead, they have access to the vital care and prescriptions they need to improve their lives.
We've also seen the ACA be a life-saving force when it comes to treating substance-misuse disorders and the opioid epidemic. Thanks to the ACA's Medicaid expansion, over 1 million Americans struggling with substance misuse have gained coverage, and Medicaid has better coverage of behavioral health services than private health plans.
Unfortunately, the fight to provide adequate mental health care in the U.S. continues. Even with these protections in place, insurance companies have tried to find loopholes and sidestep their obligations. That's why last year I was proud to sponsor HB 1269, requiring insurance companies to provide proof they are complying with the ACA, while also requiring insurers to cover an annual mental health check-up. I'm proud of the work Colorado legislators put in last year to expand and ensure mental health coverage in our state, but I'm also wary of insurance companies and their behavior.
This is what makes the GOP's continued efforts to undermine the ACA so alarming, especially in light of the growing coronavirus pandemic. Insurance companies have proven over and over that they are willing to let people suffer from mental or physical conditions, so long as their bottom line is protected. We have made great strides in the fight to provide needed mental health coverage, based on scientific data and evidence that suggest that mental health and physical health are closely intertwined. As the coronavirus spreads around the world, we must let scientists guide us in our response. President Trump should take the politics and partisanship out of the response, listen to experts, and clearly communicate information that Americans can trust.
Lisa Cutter, a Democrat from Evergreen, represents District 25 in the Colorado state House. HD 25 includes Evergreen, Morrison and Conifer.