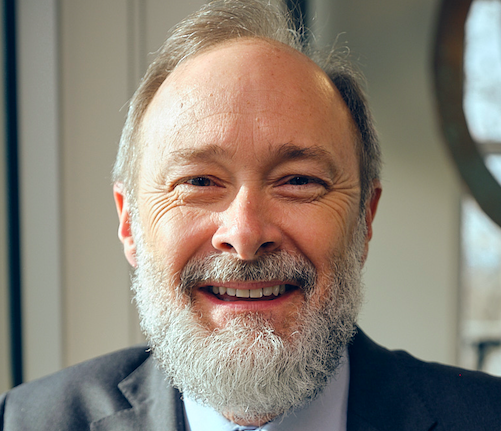 As a not-for-profit, wholesale electric cooperative serving four western states, Tri-State was founded by our members and exists to serve our members. Our cooperative is governed by our board of directors, which is made up of representatives of each of our cooperative members. These board members have the responsibility of representing their local cooperative and their communities at each meeting and setting the direction for Tri-State's future.   
Recently, our members have made bold, transformative decisions that have set us on the path for affordable sustainability. Under our board's leadership, Tri-State worked with the membership and an advisory group facilitated by the Center for the New Energy Economy to develop recommendations to reduce emissions and increase local flexibility, while still maintaining reliable service and affordable rates. The result of this collaboration was the Responsible Energy Plan announced in January 2020, which positions Tri-State as a leader in the clean energy transition and to effectively comply with federal and state regulations. Under the plan, 50 percent of the energy our cooperative consumes will come from renewable resources by 2024.
We are now excited to announce that our members have finalized their recommendations to increase contract flexibility, allowing Tri-State to meet ambitious renewable energy goals while our members pursue more local renewable projects. Just last week, our board of directors approved a new contract option that allows members to significantly increase local renewable energy development and the self-supply of power.
When finalized and approved by the Federal Energy Regulatory Commission (FERC), the new contract option will allow interested members to self-supply above the 5 percent provisions in their current contracts. Members will be able to participate in an upcoming open-season period that will allocate an additional 300 megawatts of system-wide member self-supply capacity. This additional offered capacity is 10 percent of Tri-State's entire peak load obligation.
This new contract option will allow our utility members to self-supply up to 50 percent of their energy demand, subject to availability in the open season. This is in addition to a new program that expands opportunities for members to participate in community solar gardens that the board approved in November.
These decisions will provide members with the additional options for flexibility, clean energy and self-supply that they have asked for while protecting members who wish to continue to operate under their existing contracts. The additional contract flexibility will also keep the cooperative on track to meet the carbon reduction goals put forward in the Responsible Energy Plan.
Our all-member board of directors also approved a methodology to provide an existing utility member with the costs associated with the early termination of their contracts. This methodology sets a standardized approach, applicable to any Tri-State utility member.
Because of our cooperative structure, our members are all in this together. If we don't get this right, the departure of one member can unfairly push costs onto the other members. It was critical to take the time to find an equitable methodology that protects the interests of all members, those that chose to stay and those that might choose to exit.
This was a complicated, but collaborative process. Our Contract Committee, which is made up of representatives from each utility member, was charged with working on both of these provisions and met for months to find fair solutions.
Both of these new proposals must still be reviewed and approved by our regulator, FERC. But at Tri-State we are eager to see these decisions move forward, and we will continue to prepare to implement contract-flexibility measures so members can take advantage as soon as possible. These decisions are significant milestones in Tri-State's journey to becoming cleaner and more flexible. Working with our members, we will remain the west's most reliable, affordable and responsible power provider for cooperatives, even as we open the door to new possibilities, bold steps, and a brighter future. That's the cooperative difference, and that's the cooperative way.
Duane Highley is CEO of Westminster-based Tri-State Generation and Transmission.