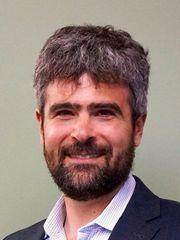 Gov. Jared Polis articulated a laudable goal of reducing greenhouse gas pollution in Colorado, and in particular phasing out fossil fuel use for electricity generation by 2040. Two recent studies show, however, that to achieve Gov. Polis' goals, Colorado must become much more energy efficient.
A recently released report by the Rhodium Group highlights the difficulty in meeting a greenhouse gas target such as the one set by Colorado's new governor. The study found that after three years of declining greenhouse gas emissions, climate pollution in the United States rose by 3.4 percent in 2018. That's the second largest annual gain in emissions since 1996. The Rhodium Group found increased emissions from almost all sectors of the economy, included increased GHG pollution from electricity generation driven by a rising demand for power.
It's too early to know if similar trends will extend to Colorado because state-level data aren't available yet. However, the Rhodium study indicates that Colorado will need additional strategies including increased emphasis on energy efficiency to meet the governor's energy targets. Here's why:
Colorado's overall trends have been consistent with national trends, with both showing reduced climate change pollution from electricity generation during most of the past decade. In Colorado, for example, greenhouse gas pollution from power plants fell 18 percent between 2007 and 2016, from 42.9 million metric tons (MMT) of carbon dioxideto 35.3 MMT. The drivers behind the state's decrease are similar to those nationally: decreased electricity usage as a result of energy efficiency improvements and increased penetration of renewable energy. 
In fact, a recent analysis by the Southwest Energy Efficiency Project (SWEEP) found that the main reason Colorado's GHG pollution from electricity generation fell in recent years was energy efficiency: utility investments in energy efficiency programs, improved local building codes, federal appliance and lighting standards and other initiatives that support improved energy efficiency accounted for 52 percent of the drop in our state's climate change pollution during 2007-2016 (see chart). And Colorado's experience is similar to national trends: The U.S. Energy Information Administration found that energy efficiency accounted for approximately half of emissions reductions over a similar period nationwide.
In Colorado, more generation from renewable energy accounted for the remaining decline in our GHG emissions. There was very little shift from coal to natural gas generation in the state over the time period we analyzed, something that may not be widely recognized.
Emissions reductions from energy efficiency in Colorado were driven by several policies implemented to increase energy efficiency, such as establishing minimum energy savings goals for investor-owned electric utilities, energy efficiency financing programs and encouraging local governments to adopt state-of-the-art building energy codes. The commitment to energy efficiency earned Colorado 14thplace among all states in the most recent state energy efficiency scorecard released by the American Council for an Energy Efficient Economy. 
Even with the declining prices for solar panels and other forms of renewable energy, efficiency is often the lowest-cost strategy to reduce climate change. Once in place, energy efficiency measures save consumers and businesses on their energy bills for many years. Reducing the amount of energy that the state uses will make it easier to reach the governor's renewable energy commitments. The combination of accelerated energy efficiency improvement and a shift to renewable power generation is especially important because Colorado also needs to continue electrifying both heating (which means using less natural gas) and transportation (which means encouraging use of electric cars) if the state is going to reduce greenhouse gas emissions overall. 
While Gov. Polis and Xcel Energy deserve credit for pushing the state toward 100 percent renewable energy, the state should also maintain a strong commitment to increasing energy efficiency by: 
Implementing well-funded and effective energy efficiency programs at all utilities in the state, not just the investor-owned utilities;
Enacting cost-effective minimum energy efficiency standards in areas where Colorado is able to do so; 
Ensuring that new buildings are as energy efficient as possible;
And stepping up efforts to retrofit existing buildings in partnership with businesses and local governments. 
Colorado's new governor has made a commitment to address climate change. Let's make sure energy efficiency is an important part of the mix.
Justin Brant is a senior associate in the Utility Program with the Boulder-based Southwest Energy Efficiency Project, where he works with utilities and consumer groups to advance energy efficiency in SWEEP's six-state region, including Colorado.