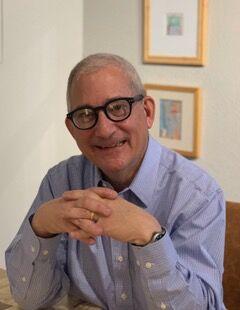 A governor once told me with local control comes local responsibility. I never forgot that during my 40-year career focusing on public policy under the Gold Dome.
I respectfully submit the same proposition to members of the General Assembly and to Gov. Jared Polis: With state control comes state responsibility. SB 213, an unprecedented repudiation of decades worth of well-settled land use and zoning law at the city and town level, is anything but responsible.
The bill undermines the ability of citizens working through their elected officials across Colorado to determine their own community's destiny.
The legislation is more than 100 pages of audacious prescriptive and restrictive top-down management of municipal land use. It starts with a 22-page legislative declaration (something I have never seen) criticizing every known land use and zoning policy adopted by cities and towns working with citizens, planning commissions, neighborhoods and developers in the state, concluding this is a matter of mixed state and local concern. Legally this means that when a conflict exists between this measure and a municipal regulation, SB 213 will prevail.
It empowers enforcement and oversight in the Department of Local Affairs, known as DOLA. This is an agency unique among the states in the way it partners and collaborates with local governments. Under this legislation that important work, which spans more than 50 years, will take a back seat as DOLA becomes land-use enforcer extraordinaire.
The objective of the legislation is to assure there is an ample supply of affordable and accessible housing across Colorado, an important aspiration. Yet as another governor once told me, "if it sounds too good to be true it probably is." There is no guarantee SB 213 will meet this goal; it may take years to ascertain this, if at all.
Various legal and planning practitioners will analyze many of the bill's problems at a more granular level. Here are a few troubling aspects of the measure for me.
This is one of the most egregious assaults upon home rule I have seen during my professional career. There are 105 cities and towns from Denver, to Lamar, to Cortez whose citizens, not Gov. Polis or the legislature, have written local charters governing their own community, especially around land use. It is a right guaranteed in our state constitution existing since 1902 and is deeply embedded in the political fiber of the state. This bill rips the concept to shreds.
SB 213 will expose the state to a host of lawsuits involving the question of home rule. Overreach by state employees could expose the liability of the state. I anticipate legal claims from property owners who feel that their development's value may be harmed by the application of the legislation. Finally, it is an unfunded mandate violating TABOR and state law. The Attorney General's Office ought to be plenty worried.
How will this bill be coordinated with the recently passed Proposition 123, which addresses similar goals?
The criteria including certain cities and towns are arbitrary, confusing and unfair. Opting out is even more muddled and subject to the whims of the state. Why not just name the municipalities proponents seem to dislike, but then that would become special legislation.
Buried deep in the legislation (see section 15, pages 102 and 103) is language overturning covenants governing building design and aesthetics in HOA-governed communities like the one in which I live. Covenants are legal contracts, and this legislation seeks to void certain portions.
Counties are covered only tangentially, as the bill primarily targets municipalities. This is an enormous loophole. Developer interests, whose attorneys helped to draft this bill, will simply step right across the street into an unincorporated part of a county to build more sprawl. It'll be financed and operated by satellite cities, known as "metro districts," with no state oversight. Why should there be? It wouldn't benefit those same developer interests, whose lobbyists are down at the Capitol right now advocating in support of SB 213.
Citizen rights regarding local zoning decisions exercised through the initiative powers guaranteed in the state constitution may be severely restricted if SB 213 becomes law. And by the way, the bill's proponents don't want you to vote on this legislation if you wanted to overturn it, because your right to do so is eliminated in the bill.
There is a better way. I would like to see Attorney General Phil Weiser convene a statewide conversation on affordable housing and seek input through a truly open process of collaboration and honest dialogue. He has proven his skills in this regard with the opioid settlement distribution process (a process which has been lauded nationally) and his current initiative dedicated to civil discourse on tough issues called The Colorado Unify Challenge.
I applaud Gov. Polis and the General Assembly for their collective, bipartisan leadership the past three years in appropriating more than $2 billion for grants, loans and technical assistance incentivizing local governments to undertake affordable housing best practices. All of that is still in its infancy and should be given more of a chance to evolve. There are numerous examples of success compiled by the Colorado Municipal League.
For state legislators reading this bill, especially those who were previously municipal or county elected officials, please reflect upon your own local public service and put a stop to this dramatic overreach. There is a better way.
Sam Mamet is the former executive director of the Colorado Municipal League.