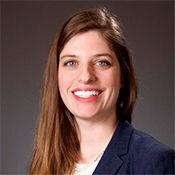 The Colorado Civil Rights Commission has been in the news a lot over the last few years. And not in a good way. The U.S. Supreme Court condemned its "impermissible hostility" towards religion in its case against cake artist Jack Phillips. The commission then opened a new investigation against Phillips but eventually stopped after it was revealed that the new commissioners displayed the same markers of bias and hostility toward religion a second time.
Unfortunately, the commission continues to censor citizens who voice or live according to disfavored religious views about marriage.
This time it's web designer Lorie Smith who the commission is unjustly censoring. The commission not only seeks to force her to create and publish websites that violate her religious beliefs; it also claims a right to block statements on her own website about her faith and how that faith affects her business.
That's why I helped Lorie file a lawsuit and why I am now helping Lorie appeal that case to the U.S. Court of Appeals for the 10th Circuit.
Lorie owns 303 Creative, a business she started after spending years working for corporate web design and marketing companies. As the daughter of entrepreneurs, Lorie always wanted to start her own business. She desired the freedom that comes with self-employment to turn her web design and artistic talents to projects she felt passionate about and events she enjoyed promoting.
If you look at Lorie's website today, you will see a digital canvas bursting with color. Each snapshot within her portfolio serves as a portal to the causes she cares about and the events she loves to celebrate. The colors she chooses, the logos she designs, and the code she employs all convey the emotion, personality, and meaning that she believes will be most compelling to tell her client's stories and promote their businesses and events. She loves that she can serve everyone and work with clients from varied beliefs and backgrounds.
As her business developed, Lorie decided that she wanted to add wedding websites to her portfolio. She loves weddings and desires to support strong marriages by celebrating with couples as they prepare for their big day. Wedding websites allow her to create personal narratives, pictures, and design elements to perfectly capture each couple's story as they prepare to celebrate their marriage.
Because of her religious beliefs, Lorie can only create these custom websites and graphics for weddings between one man and one woman. But if she does this and does not create websites celebrating same-sex weddings, the commission will punish her. In fact, if Lorie merely posts a statement on her own website explaining why her faith prevents her from creating such websites, she will face investigations, fines, and other punishment from the commission.
None of that is fair. Our country was founded on the principle that all people should be free to speak their minds and follow their own beliefs — especially when it comes to what we say and what we celebrate. And for decades we have seen that everyone benefits from more freedom and more public debate, not less.
But the commission doesn't see this. While it seeks to control Lorie's voice, other places continue to recognize that artistic freedom should be protected. In mid-September, the Arizona Supreme Court explained that the government cannot force commissioned artists to design and create custom wedding invitations expressing messages that conflict with their core beliefs about marriage. As the court explained, this "fundamental principle" that "an individual has autonomy over his or her speech" holds true for speakers whose views seem "old-fashioned" or "even offensive," because freedom is "for everyone." This followed a similar ruling from the U.S. Court of Appeals for the 8th Circuit in August, acknowledging that Minnesota could not compel two filmmakers to create films celebrating a view of marriage they disagreed with.
As Lorie's appeal moves forward, I hope the 10th Circuit recognizes the importance of free speech principles too. Principles that protect not only Lorie but other creative professionals who — like Lorie — serve everyone but cannot create all messages; yet, today the question remains: Will the commission foster freedom and celebrate free speech for all, or will it keep insisting that it can squelch the views of those it disagrees with?
Kate Anderson is senior counsel with Alliance Defending Freedom (@AllianceDefends), which represents Lorie Smith and 303 Creative.