Last month, President Obama published his sweeping new carbon regulations on new and existing power plants. This federal overreach will hit every corner of the Centennial State, endangering the livelihoods of Colorado families while promising higher energy prices and lost jobs.
Despite this looming threat, the federal government is suggesting adding insult to injury. Under the final rule, the EPA claims one way Colorado could comply is a tax on carbon dioxide emissions. Taxing CO2, and by extension most of the energy we use, would send electricity prices soaring, destroy thousands of jobs and undermine Colorado's economic competitiveness.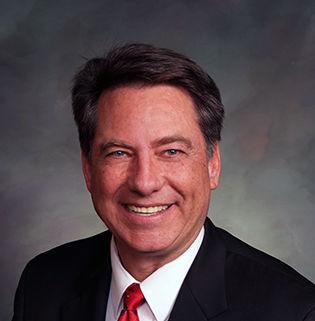 Supporters of taxing carbon claim it's a "business-friendly" way to cut emissions. This is false. This rhetoric obscures the carbon tax's harmful economic consequences, especially for Colorado's rural and lower-income communities. Lower-income families, because they spend a greater percentage of income on energy, are disproportionately burdened when energy prices rise — as they would under a carbon tax.
Moreover, as a prominent energy-producing state, Colorado would be among the states most adversely affected by a carbon tax. According to a study by the National Association of Manufacturers, the hardest-hit economic sector in Colorado would be coal, which would lose 46 to 50 percent of its economic output. This economic loss would have a devastating impact on Colorado's many coal communities. Colorado's large energy industry already suffered greatly in recent years, with coal production falling to a 20-year low, largely due to already existing energy policies. Introducing a carbon tax would destroy jobs, stunt economic growth and bankrupt communities, as coal plants would be forced to prematurely shutter.
Just ask the residents of Craig, Colorado. For years, the Obama administration and radical pressure groups have threatened to shut down the Colowyo coal mine, Craig's economic lifeline. While Craig has fought back and prevented the feds from shutting down Colowyo, a carbon tax would be too much to bear.
A tax on CO2 would also negatively impact those not directly tied to Colorado's coal industry. From home heating to electricity to transportation, Coloradans depend heavily on energy to power their lives. The NAM study estimates that, under a carbon tax, prices for natural gas used for heating and electricity would rise more than 40 percent. Meanwhile, gasoline prices at the pump could jump by more than 20 cents a gallon. These price hikes will affect every family and business in the state and, by 2023, as many as 52,000 people could be put out of work.
This would hit rural Colorado especially hard, as the state's agricultural sector would face higher prices at every level of production. These costs will ripple throughout the economy, affecting everyone from the ranchers and farmers who drive Colorado's $40 billion agriculture industry, to families buying local produce.
This regressive, job-killing tax is often advertised as a market solution to cutting emissions. In reality, it's simply another means of artificially raising the prices of affordable, reliable electricity and pressuring investment in expensive, unreliable energy sources like wind or solar. Rather than imposing additional costs on Colorado families, policymakers should adopt a real market solution that relies on technological innovation and consumer choice while retaining economic growth and low energy prices. If Colorado's leaders are committed to protecting hard-working Coloradans and growing the state's diverse economy, they should reject a carbon tax.
State Sen. Jerry Sonnenberg, a Sterling Republican, represents Senate District 1. He chairs the Senate Agriculture, Natural Resources, & Energy Committee, is vice-chair of the State, Veterans, & Military Affairs Committee and is a member of the Appropriations and Capital Development committees.