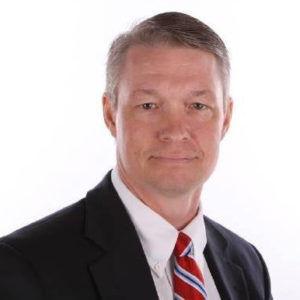 Back in 1991, Tom Messina bought a diner on Colfax Avenue for around $800,000, eponymously named it, and spent the next 20-some-odd years making a living running it. During that time, the property on which his diner sits has gone up substantially in value. Tom decided the time was right to realize the investment into which he poured much of his life and effort and placed his building up for sale. He received an offer from a developer for $4.8 million. Tom, satisfied that his investment and life's work had paid off, redirected his gaze towards his future and began looking forward to spending time with his family in hard-earned retirement.
And so the story ought to have happily ended. Once upon a time it probably would have; but this is 2019, where few such stories are complete anymore without having woven among their threads the cobwebs spun by the myriad of boards, commissions, agencies, and councils which constitute the modern bureaucratic state which accounts for an ever-growing segment of local government.
You see, poor Tom thought that, since he owned the property, he could of his own accord choose when and how he would dispose of it, and that he was entitled to reap the rewards of his time, labor, and treasure. Alas, our diner operator ran afoul of the nostalgic sentimentalities of five people in the community (none of whom, it is useful to note, have even a dime's worth of investment in the place) who took great umbrage to this, collected petition signatures from 670 other people who do not own the property, and submitted an application to enlist the collectivist functionality of something called the Denver Landmark Preservation Commission. This is a panel of nine people who evidently have vested in them the authority to deem a particular building fit for designation as a historic landmark — securing it until the end of time from demolition or substantial redesign — and to recommend to Denver City Council that such a designation be applied.
It is equally evident that this classification may be assigned without consideration given to the person who actually owns the property in question, and who may object to the designation, not out of indifference to whatever aesthetic or sentimental significance their property may possess for others (as though that were a disqualifying factor), but due to the substantial reduction in property value or fatal interference in plans for the property the designation entails.
The reason given by the local busybodies and Historic Denver for the confiscation, was that the building which Mr. Messina owned and maintained was designed by Californian architects in the 1960's who were famous for Googie-style architecture.
I've never been a serious student of architecture, so I'll refrain from making subjective observations concerning the merits behind the reasoning, except to quote from the character Professor Otto Silenus in Evelyn Waugh's Decline and Fall who said "the problem of architecture as I see it… is the problem of all art — the elimination of the human element from the consideration of all form." Or perhaps the Italian Renaissance architect Leon Battista Alberti who wrote "never let greed for glory impel you to embark rashly on anything that is unusual or without precedent." In any case, the building itself is not the point.
The point is more in line with what Russell Kirk wrote about the inseparable link between freedom and property: "Separate property from private possession, and Leviathan becomes master of all." The very idea that a handful of residents can petition a local governing board — successfully — to override the wishes of a person who wants only to realize their life's dream of securing their family's financial future in retirement by exercising their right to sell their own property serves as strikingly as anything to punctuate Kirk's words.
Tom's story is compelling and heart-wrenching, but sadly not unique; his is the third property in as many months to have the "landmark" designation imposed on it without the owner's consent, which consideration ought to be paramount.
The issue will soon go before Denver City Council, which now includes a member who said during the campaign that she believes in community ownership of land, labor, resources and the distribution of those resources by any means necessary.
It is a shame for Tom Messina and his family, and an indictment of our current political inclinations, that the fate of a lifetime of sweat, tears, and sacrifice should hinge on whether 13 people in a council chamber will allow someone else's greed for glory to take it away.
Kelly Sloan is a political and public affairs consultant and a recovering journalist based in Denver.