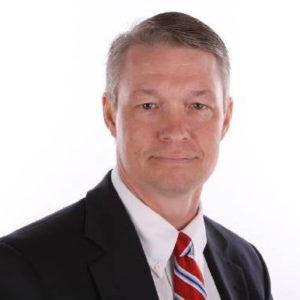 There is a building in downtown Denver that, when you walk by it, looks as though it has been foreclosed on. The windows are broken and boarded up; it is covered with hateful and vulgar graffiti; the unkempt lawn is overgrown with weeds; visible signs of squatting are scattered here and there, and a chain-link fence has been installed as an afterthought. The building, of course, is our State Capitol.
Several weeks after the start of the civil unrest and hooliganism that ravaged downtown Denver, most buildings are in the process of emerging from the damage wrought by the local expression of the anarchic passion to smash, to use Herbert Agar's term. The most notable exception is a stain on state government, a glaring symbolic admission of its failure to carry out its primary and most important duty, the maintenance of law and order. It is not hyperbolic to suggest that it is an insult to the people of Colorado that the desecration of their local symbol of the most free and inclusive form of government on the planet has been allowed not only to occur to this extent, but to stand for as long as it has. It is one thing for a destructive leftist mob to offer such offense — that is what they do — it is quite another for the duly elected government to do so.
Gov. Polis has shown no compunction at using his executive power when it comes to, say, deciding which businesses and industries are "essential," bypassing the legislature to spend a couple billion dollars of COVID relief money, or extending the state of emergency ad infinitum. So, one wonders, why has he been so miserly with his executive authority when it comes to responding to the more acute emergency of civil unrest, and in protecting the "people's house"? The State Patrol, whhich is technically responsible for security at state buildings, understandably has limited resources on hand at the Capitol to mount the massive show of force necessary to protect the grounds and deter or prevent attacks, but the governor, in an emergency, has the authority and means to get whatever is needed to do the job.
The governor did issue an emergency declaration and a concurrent authorization for 100 unarmed National Guard troops to assist in protecting state and city buildings, but if they were deployed, it appears they either did not do much good or were woefully too few in number. In any case, it clearly wasn't enough. At the very least, why were not National Guard engineers deployed on day two to erect concertina barricades around the Capitol if that was what was needed to prevent further damage? A foreclosure-style chain-link fence put up about a month after most of the initial damage was inflicted seems somewhat insufficient.
Hindsight is 20/20 at best (more generally it can be characterized as tendentiously myopic), so one could, in a spirit of generosity, chalk the initial failures up to simply being unprepared for the unexpected. That does not account for the failure to protect the building (and its monuments) in the ensuing weeks from freshly spray-painted vulgarities and other new damage, or for failing to even begin to clean up and repair the damage and reclaim the state's Capitol, one of the most beautiful and important pieces of architecture in the state, from the ravages of an anarchic miscreant throng.
Almost no one, it seems, is being held accountable. To my knowledge, not one arrest has been made in connection with any of the vandalism, destruction of public and private property, or other acts of violence committed, save the apprehension of three suspects in a small fire set where a statue previously had been toppled. In fact, no arrest has been made even in connection to the gunshots fired at and into the Capitol Building (lest anyone forget, at least nine shots were fired on the first day of the unrest — possibly even at two state legislators, ironically on hand giving hortatory speeches to the protesters.) And let us not forget that something on the order of 75 police officers were injured, some severely, over the course of several days of trying to restore order. I have yet to hear of any prosecutions initiated in response to those assaults.
And yet, there are at least three lawsuits in the works against the DPD for using — get this — too MUCH force in response to the street warfare. The mind reels as the heart despairs for what is happening to civil society, manifested visibly in the lingering desecration which continues to stain the State Capitol.