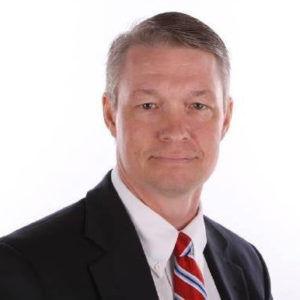 The Wall Street Journal editorial board made a good point last week, as they often do, with a snippet of a piece describing to the rest of the country the dichotomous nature of last week's elections in Colorado.
Those results, at least on the statewide level, were largely seen by Colorado Republicans as a victory, and with good reason — the defeat of Proposition CC was a crucial win, and the most important fight by far for the state on the ballot. The electorate's rejection of the measure to castrate the Taxpayer's Bill of Rights pumped some hope into a conservative/Republican establishment that was beginning to grow accustomed to despair. The No on CC campaign and all its many parts did a remarkable job; it was well-organized, well-funded, well-run, and effectively disseminated its message (which, as a bonus, enjoyed the benefit of accuracy.)
It appears Colorado voters embrace TABOR's chief disciplinary function — limiting growth in government spending to population plus inflation — as much as they do it's plebiscitary one: asking voters' permission for any tax increase. The latter may be the more politically attractive, but the former is at least as important, if not more so, from a policy standpoint.
For the anti-TABOR types, the concept of institutionally limiting government is on the order of criminalizing happiness. So their tactic — during CC, and for previous and future attempts — is to appeal to the felt concern for transportation and education, the funding of which all, or almost all, Coloradans agree is an appropriate role of state government.
But the question then becomes, if transportation and education — and let's throw in public safety — are of primary public importance, why not make them items number one, two, and three in the $30-some-odd billion state budget? Well, because it's easier to ask for more of your money for roads and bridges, than, say, for the Office of Alternative Defense Council, or for recycling grants, or for the CDPHE to come up with new efficiency standards for your toaster. Colorado voters got this.
Now, I hate to be the one to drop an ink stain on the bridal whiteness of the moment, but it is incumbent on Republicans, if they are serious in their pursuit of self-preservation, to recognize that the pendulum did not swing back all the way last Tuesday. On at least some local levels, there were disconcerting indications of an even further leftward shift which contrasted sharply with the statewide results.
In terms of education there is the perennial issue of tossing good money after bad, into a public-school system that in too many places is not delivering, for reasons that have little if anything to do with money. Here, the fight is (appropriately, to the extent it is allowed) more local, and this is where last week's picture turns a few shades darker.
The most watched school board race this go-round was in Denver, which, as I pointed out a few weeks ago, was making creeping, but steady, improvement. In this race the electorate proved far less enlightened than it did statewide, putting in place union-backed candidates in all three contested races, and effectively flipping the Denver board.
This new board is fully expected to, at the very least, block new charter school applications, a serious blow for Denver students looking to escape ignorance and poverty. It also threatens the system of merit pay which would reward good teachers for their time, preparation, and competence.
Denver's inner-city children may now be denied the opportunity to obtain a real education, graduate to college, and succeed in life, but at least they will escape the tyranny of separate boys' and girls' bathrooms and receive free tampons.
It is also worth noting that while good, pro-growth mayors won election or re-election in places like Thornton and Lakewood, and the estimable Mike Coffman, at the time of writing this, seems to be holding onto his lead for mayor of Aurora, the trend of far-leftists being elected locally may not be limited to school boards, with the likes of Juan Marcano, who was endorsed by the Democratic Socialists of America, winning a spot on Aurora's city council.
There are several factors which could explain this divergence in the election results. It could be a classic example of the growing political divide between urban populations and the rest of the state; it may be simply an example of the suffocating power which the teachers' union exerts on local communities.
Or could be as maddening and inexplicably simple as the WSJ editorial put it — such is life in a purple state.
Kelly Sloan is a political and public affairs consultant and a recovering journalist based in Denver.