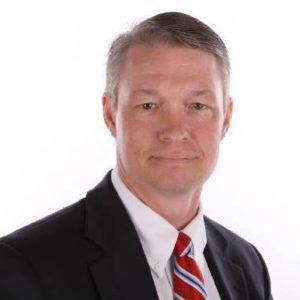 Some fifty years ago Sen. Paul Douglas of Illinois, who had been an economics professor in his pre-congressional life, stood up in the Senate chamber to announce that he had devoted the entire month of December to perusing the federal budget. There were only two people in the world who had read it, he reported, himself and the man who wrote it. Sen. Douglas, the story goes, then sat down and wept uncontrollably, rendered inconsolable at the inscrutability of the document directing the nation's public finances. If he wept then, one wonders what his reaction would be today.
The larger and more ambitious government gets, the more its bureaucracy thrives in opaqueness. There is a creeping suspicion that the Polis administration, which is about as ambitious as it gets, doesn't really want you to know what they are doing until it's done.
Transparency in government is one of those things — like term limits and a balanced budget at the federal level, or spending on roads and bridges at the state level — which is talked about enthusiastically during campaigns, but turns out to be far more elusive in practice; especially if you are inclined towards a more proactive function of government as a tool for making over the social and economic fabric of society. If the public has not been brought fully into step with the desired change, then their input could prove an impediment, and if you are yearning for Change To Happen NOW!! that can be a problem.
Which makes recent happenings a tad suspect. It seems, for instance, that some departments within the Polis administration are shifting from a policy of document retention to document destruction; it was reported this week that the roughly 600 employees of the Department of Regulatory Agencies — which looms over some of the most regulated industries in the state, such as insurance, banking, real estate, and telecommunications — have been directed to purge their email inboxes of any communication older than 60 days.
The cynical mind, it's true, can go to some dark places, and I suppose one must allow for the possibility that this is simply a janitorial exercise, designed to thresh out the accumulating electronic clutter. But government and politics are power, and as such even the most hardened cynic frequently has nothing on reality. Besides, lest we forget, these are public records which are being cosigned to cyber oblivion, records which are supposed to be accessible. Governments in Western democracies are meant to operate under the view of reasonable public scrutiny, and this is even more important when it comes to regulatory agencies, which are generally unbound by any other restraint. It certainly makes it harder for someone with an interest or concern over regulatory policy to access a record under the Colorado Open Records Act (CORA) if that record no longer exists.
Eliminating documents from existence is clearly the best way to keep them out of view, but its not the only way. The intent of CORA was to make public records accessible and to provide a process by which anyone can request such a document from the relevant agency. It is generally accepted that there may be, at times, a nominal cost attached to this – time to find the requested document, a few cents for making a paper copy, that sort of thing.
Recently I came across a response from the Department of Healthcare Policy and Financing (HCPF)to someone who had requested some public records regarding the administrations proposal for a public healthcare option (a brilliant analysis of which appeared on this page a week ago). The department informed this person that the estimated cost to comply with the request was upwards of $3,500.
I'm not sure if the intent of CORA was to make public records available only to the wealthy, but might it not be a fair assumption to conclude that if you can't obliterate an uncomfortable document that your next best option is to price it out of reach?
There also seems to be a growing habit in the administration of limiting public comment on proposed regulations. The COGCC, for instance, has, since at least September, regularly cut off public comments, or eliminated them altogether – once at the behest of a typically-crazed mob of anti-energy activists, the other times of their own accord.
Is this a deliberate pattern? As the saying goes, twice is a coincidence, three times is an epidemic. In any case, reviewing all of this makes it easier to understand what made Sen. Douglas weep.
Kelly Sloan is a political and public affairs consultant and a recovering journalist based in Denver.