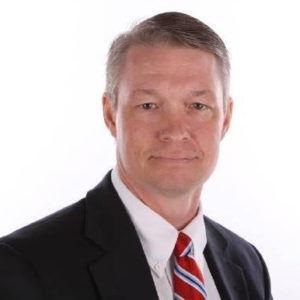 Having absorbed so many bullets last legislative session, it's difficult for business owners in the state to recall the ones which were dodged. But there were a few, among them some high-caliber ones. Senate Bill 188, the Family Leave Act, was one. That was the proposal for a state-run family leave program which was not so much shelved as put on hold to try and figure out if it would work before implementing it.
You may recall the primary criticisms voiced by the business community over the original proposal, outlined in the pre-amended versions of SB-188. Among them were the fact that it did not comport with the already-established federal Family and Medical Leave Act (FMLA), which alone could likely cause all sorts of headaches.
There was also apprehension at the rigid inflexibility of a one-size-fits-all government plan, including the fact that such a state plan would supersede anything that a business chose to offer on its own, creating both likely administrative nightmares and financial difficulties for the generous business owner. Not to mention the additional overhead placed on smaller businesses already trying to dig themselves out from the avalanche of taxes, regulations, fees, and other government-imposed costs.
And, lest we forget, a study conducted by Common Sense Policy Roundtable demonstrated that the government-run plan would be insolvent in due course.
With all of that arrayed against the bill, the decision was made to employ some prudence and convert the bill into a study. A task force was assembled, assigned with the duty of deducing a more feasible alternative, including an actuarial analysis.
A couple weeks ago, with little fanfare, Gov. Polis weighed in on the ongoing process anatomizing a Family Leave proposal, which will doubtlessly be introduced this coming session. His suggestions are worth considering.
The most important suggestion offered by the governor is for the task force to examine a third option. As it stands, the process is only considering two paid-leave alternatives — a state program administered by the state, or a state program administered by a third-party vendor.
Says Polis in his letter to the task force: "It is my view that the task force would be well served to consider a third option: requiring employers above a certain size to provide a defined minimum paid-leave benefit to employees, which an employer could choose to administer either by itself or through insurance provided through the private market."
The libertarian enzymes within me rebel somewhat at the notion of making requirements of employers; but given the fact that we are bound to see some form of family leave act imposed this coming year, it is at least heartening to see that the governor recognizes that there exist alternatives to government for addressing problems.
He had other suggestions as well: first, that whatever program Colorado comes up with needs to fall in line with the federal FMLA, at least as a starting point; second that Colorado's plan should not interfere to any great extent with family leave programs that employers already have in place; and third that the state should get something in place as soon as possible, preferably by Jan 2021, with an eye to augmenting it over time.
This last bit is interesting. Here's how he put it: "…my hope is that this program will be in effect by January 2021, with the intent to responsibly expand the program over time (including potentially increasing the duration of paid leave and potentially decreasing the size of employers subject to the requirements.)" What he's saying is to reduce the economic shock of the program, introduce something more palatable, and exempt smaller businesses, at least until they have had time to make the necessary readjustments. In other words, provide the flexibility that 188's opponents argued was necessary to cushion the blow.
We now await the actuarial analysis of whatever the task force cooks up. Economically speaking, a far better alternative would be some form of tax credit to businesses choosing to provide such benefits, granting them the elasticity to be successful, grow, and then compete for workers by offering more generous benefits. But seeing as how, for the time being, we have a state government that organically finds it impossible to leave well enough alone, we could do worse than to implement the governor's suggestions.
Kelly Sloan is a political and public affairs consultant and a recovering journalist based in Denver.