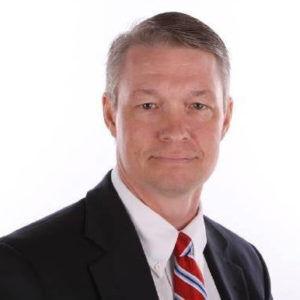 Here is an attempt at an idiomatic explanation of what happened during the just-expired 2021 legislative session.
In fact, a lot happened, enough that we won't really have anything approaching a clear picture for quite some time, possibly stretching into years.
It was fairly well established going in that this particular General Assembly would take on overtones of the fanatical, and boy, did they deliver. Fanaticism is one of the products of hegemony, which the Democratic Party in Colorado has in recent years grown rather accustomed to. Moreover, this is not an election year, which means that even if the programs embraced by the majority of the legislature are met with hostility by the majority of Coloradans that they are foisted on, there is little to fear in terms of political retaliation at the ballot box.
It's true that the collective memory of the voter tends to be somewhat ephemeral; yes, but there is more to it than that, and that is a reliance on the voter not really having the first clue, not by any fault of his or her own, of what it is they are supposed to be remembering when it comes time to check a box for so-and-so, who does, er, something, in that nice looking building in downtown Denver.
If my count is right, there were 623 bills introduced this session — actual pieces of legislation, not counting the various resolutions and so forth that make their way through the mill. That is an awful lot to digest, but taking a look for the moment at a handful of the environmental-tinged bills gives a pretty good snapshot of how this plays out.
The legislative majority sees the state as an environmental dreadnought plowing the seas, blasting out of the water anything that gets in its way of its bucolic goals of a post-industrial, post-capitalist world of collective bliss or some such thing. It is constantly on the hunt for little vessels that it sees as polluting opportunities for target practice, and the legislature has gleefully given control of its sails to the bureaucracy — the Colorado Energy Office, the AQCC, the PUC, and so forth.
Knowing that vision makes it a little easier to wrap one's head around how several of the bills within the avalanche of those introduced work in concert. Ready? Let's take two to start, HB 1238 and SB 246. Both revolve around the concept of demand-side management in compelling the adoption of electrical-based systems over fossil-fuel based ones. Yes, yes, I know, electricity remains overwhelmingly fossil-fuel generated; and yes, embracing the concept of "demand-side management" requires a convenient overlooking of Say's Law and several other economic principles. Putting all that aside for the moment, what the Senate bill does is to apply that model in overdrive for the purpose of establishing targets and approving plans under which investor-owned electric utilities will promote the use of energy-efficient electric equipment in place of… ahem … less efficient fossil-fuel-based systems.
Ah, but in doing so, the central planners run into a problem with existing state law, which provides public utilities incentives to invest in demand-side programs, but conditions them on being cost-effective. Uh-oh.
So, HB 1238 was introduced first, which simply changes the metrics by which the cost-effectiveness of these treasured programs are calculated, in their favor. Presto! Problem solved!
But countering the irritating persistence of home and building owners to resist swapping out their hot-water heaters and furnaces for new electric alternatives is not the only arrow the legislature wanted to put in that particular ecologically friendly quiver. HB 1286 seeks to establish energy performance standards for larger buildings, with the goal of reducing their energy use over the next few years, and financially penalize those building owners who, for whatever reason, did not manage to meet the performance level of the most fantastically efficient building of their type. At least that one had it sails trimmed to where those standards will be set by a task force which ostensibly includes people who a thing or two about buildings, rather than the arbitrary standards first called for.
All of which culminates in the legislature's closing drama, the ill-fated SB 200 and its demonic offspring, the renovated HB 1266. Essentially, SB 200 would have accelerated the timelines for the AQCC to reduce greenhouse gas emissions, to a point where even the governor realized that by signing that bill he would be consigning the state to a path ending in inevitably breaking the law. So, at the last minute, parts of it were rolled into HB 1266, a bill which sought to alleviate what it considers are the disproportionate environmental impacts of society on certain groups — minorities, the poor, etc. Among the meatier elements snuck in on the morning of the committee in the waning days of the session were a requirement for all utilities to submit a clean energy plan to the AQCC (which can reject it and impose their own if they deem it insufficient), and a codification of three of the five sectors identified in the governor's greenhouse gas reduction roadmap – industrial, manufacturing, and electric – which happens to include an acceleration of the reduction targets. And the two sectors excluded from codification? Transportation, which is being dealt with by the AQCC elsewhere already, and buildings, which fell under the sights of 1286, 246, and 1238.
Yes, it's exasperating and confusing, even for those who make their living immersed in such things. It's little wonder that Mr. and Mrs. Colorado despair of knowing what just happened to them.