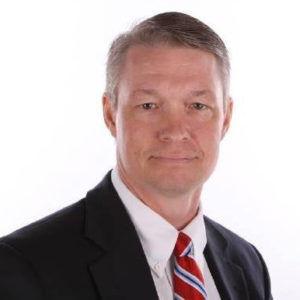 A tempest of sorts has erupted on the campus of the University of Colorado among the more tender souls attending the institution, and even a few of the faculty, pining for the heady days of counter-cultural revolutionary fervor of the late 1960's. It seems the new pick for CU president, Mark Kennedy, has offended some sensibilities and, therefore, fails to meet the lofty criteria self-assigned by this crew for president of the institution.
What, one is entitled to inquire, rouses such concern? Mr. Kennedy's qualifications? A deficit of experience? A lack of knowledge surrounding the issues and management of higher education?
Not exactly. As a matter of fact, it turns out the former congressman is highly qualified (he served as director of the Graduate School of Political Management at George Washington University), possesses more than adequate experience (his most recent job was president of the University of North Dakota), and has a wealth of knowledge of higher education (in addition to the above he also served as a professor of political management at GWU).
No, the earnest concerns are over nothing so trivial as qualifications and experience. The problem, you see, is that Mr. Kennedy is a Republican. Not only that, but he (one shivers at the mere thought) served as a Republican lawmaker, in which role he (can you bear it?) voted as a Republican, even (please, no more) voicing conservative opinions on matters of the day (does despair know no depths?)
Specifically, Mr. Kennedy's crimes seem to consist mainly of voicing opinions and casting corresponding votes on social issues, and in particular his position on gay marriage, which echoed the position held almost universally at the time on the topic. He has since said that his thoughts on the issue, like those of Barack Obama and Bernie Sanders, have evolved, but that has done little to sate the mob.
Mr. Kennedy appears to be the latest victim to fall to the epidemic of ideological intolerance that is the latest fad enveloping American colleges. It is an extension of the increasingly common practice of childishly "disinviting" — by shouting down, cancelling or boycotting speaking engagements and so forth — anyone harboring heterodox views, as determined by the narrow tolerances of the self-appointed campus thought police. It has devolved to the point to where the William F. Buckley Jr. Society at Yale now holds each year a dinner honoring a public figure who has been similarly kicked off an American campus.
In fact, it has become bad enough that this year's honoree was Henry Kissinger, who was recently shouted down by NYU students. Yes, that Henry Kissinger; WWII veteran and Gestapo-hunter, former secretary of state, insightful author of books covering such sweeping topics as the development of diplomacy and the political history of China, Nobel Peace Prize winner, and arguably one of the most influential and authoritative political figures of the late 20th century.
The infection has spread to CU, not only engulfing speakers or potential speakers, but now an eminently qualified and, incidentally, well-vetted candidate for the post of university president.
Mr. Kennedy was selected for the job upon the consummation of an extraordinarily rigorous process beginning last fall, when applications were taken. A search committee was formed, and the bi-partisan CU Board of Regents voted on each member of the committee, which consisted of representatives from CU faculty, the undergraduate and graduate student bodies, non-faculty staff, community members, and two of the regents. In evaluating the candidates, consensus had to be obtained; no applicant at any stage of the process proceeded to the following stage without the unanimous consent of the committee.
Ultimately, this exhaustive process resulted in six finalists being referred to the full Board of Regents, who then voted — again, unanimously — in favor of Mr. Kennedy as the candidate whose qualifications and experience surpassed those of his competitors.
ONE Colorado, the state's leading gay rights organization, has, notably, neglected to join in the mass denunciation of Mr. Kennedy. Neither this, nor the rigorous selection process, has dissuaded the Social Justice Warriors, as they seem to be called, in their quest for ideological cleansing. This represents the sort of reductionism in higher education that delineates the greater cultural battle, and one cannot help but be struck by the thought that what these kids are really protesting is that if people like Mr. Kennedy were regularly selected to lead our institutions of higher learning, then things in higher education would actually improve.
Kelly Sloan is a political and public affairs consultant and recovering journalist based in Denver. He is also an energy and environmental policy fellow at Centennial Institute.