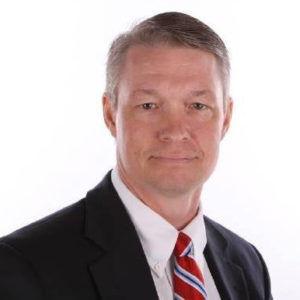 It seems some are up in arms over the extension of William Perry Pendley's tenure as acting head of the Bureau of Land Management until the end of January. They would have been anyway, but they have ratcheted up their outrage following Pendley's release of a letter outlining specific cases, groups, and individuals who could, potentially, present conflicts of interest at some point.
At issue is Pendley's previous litigatory work, much of it from his time at Western States Legal Foundation helping people take on Leviathan in court; including, at times, suing the agency he now runs for all manner of bureaucratic abuses.
It should not be surprising to anyone that a person deemed qualified enough to head up a particular agency should have some previous interactions with that agency and the issues which fall under its purview. That's called experience, and it is almost universally considered a prerequisite for taking a job (gross exceptions do occur, especially in the realm of electoral politics, and those provide fantastic fodder for pages like this). If that experience was accumulated at any time within living memory, it follows that there will exist potential conflicts. (Disclosure: My own public affairs firm, Sloan & Associates, represents Willsource Enterprise, a Denver-based independent oil-and-gas company that is included on acting Director Pendley's "potential recusals" list.)
It also follows, in the case of political positions like BLM director, that the qualifying experience and associations will annoy roughly half the population, and roughly 100% of the opposition party.
I do not recall Pendley's critics, such as the Western Values Project, leveling similar criticism over, say, Sally Jewell, President Obama's Interior Secretary, or CDPHE executive Direct Jill Hunsaker Ryan for their involvement with the environmental lobby prior to their appointments — involvement which certainly annoyed those who found themselves at the receiving end of the policies foisted by those agencies and almost certainly presented conflicts; but which nevertheless did not render them unqualified for their respective appointments.
There is an explicit double standard at play here, as Pendleys critics, including certain U.S. senators (Michael Bennet among them) who would presumably be just fine with the head of the Sierra Club or the local brigade commander of Wild Earth Guardians at the helm pf the BLM. That duplicity extends beyond the spacious bounds of environmental politics.
The left's consternation over having someone with Pendley's experience overseeing the BLM is a touch ironic given the other areas of public service in which they openly advocate for antagonistic oversight. Law enforcement comes readily to mind. How often have we heard calls for greater "citizen supervision" of local police departments? Invariably, those clamouring for inclusion on such oversight committees are not those whose concerns center around the maintenance of law and order and community support for the police who provide it. It goes without saying that the criminal justice system, from time to time, can benefit from some prudent reforms and revisitation — like any other system. But it is undeniable that most in the driver's seat of such reform efforts are tendentiously biased against the system itself, generally for ideological reasons. The most active proponents of criminal justice reform advocate for greater inclusion of offenders in the process, which tends to result, to no one's surprise, in a shifting from enforcement of law to tolerance of disorder — crime reduction by redefinition and reclassification of offenses, rather than by actually combatting crime. We are creeping towards a situation where the foxes will oversee the sheepdogs.
And it's not just in the criminal justice world; during the Obama Presidency especially, and peppered throughout the stump speeches of the current Democratic candidates for federal office, oversight of business — particularly the financial industry — is an ubiquitous cause. Under the aegis of "consumer protection," entire bureaucracies have been established that are at least implicitly hostile to those they are assigned to watch.
Distinctions can and should be made. There is a valid and compelling argument to be made that a government agency — especially one with the power and reach of the BLM — ought to be run by someone who is not only familiar with the agency and how it uses its power, but is sympathetic with the notion of containing it within its just limits.
Pendley should be honored for his commitment to transparency, which a few hours ago was considered by the left to be among the highest virtues. He should also be lauded for setting a standard to which one hopes future Democratic appointees would hold themselves, in acknowledging potential conflicts.
Kelly Sloan is a political and public affairs consultant and a recovering journalist based in Denver.