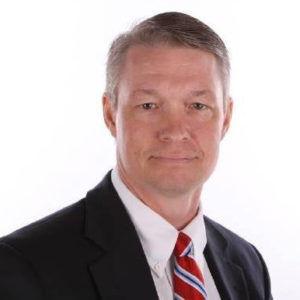 A memorial was held earlier this week for Kendrick Castillo, the heroic young man whose ultimately fatal intervention ended what could have been an even more horrifically expansive shooting at the STEM School Highlands Ranch. As the state reels from another school shooting, an event the very existence of which strains against several of the remaining tenets of western cultural morality, it is natural to seek answers; and in an era where everything is reducible to political alignment it is perhaps not surprising that the answers grasped at first are political in nature.
Which doesn't make it any less disappointing, especially when done by senior political figures from whom many, perhaps naively, still expect a certain measure of apolitical transcendence in the aftermath of tragedy. The poor response exhibited by 6th Congressional District U.S. Rep. Jason Crow and U.S. Sen. Michael Bennet in dredging up superficial platitudes about guns at what was billed as an impromptu memorial for the victims came across as little more than rote reference to the applicable page in an ideological playbook (in event of "A" say "B"). It spurred a considerable amount of anger and rightly so, though much of that anger ought perhaps be reserved for the parasitic organizations that assembled a political rally under the pretense of a vigil.
Probably the more appropriate emotional response earned by Crow and Bennet was wounded disappointment. It is difficult to say if their actions will have electoral consequences — it's not as though Bennet's presidential run is particularly ascendant in any case — but it was, nevertheless, an unfortunate blotch on two politicians trying to maintain ostensibly centrist images.
Guns have become sort of a reductionist cherchez-la-femme focal point of the political argument, but are in any real sense a distraction from serious examination. More gun-related laws will have precisely zero impact. As Colorado Springs author and conservative activist Laura Carno pointed out, the two killers had already broken several laws, including existing gun laws, and making their actions "illegal-er" would amount to a merely poetic gesture accomplishing nothing. As much as some may wish, firearms cannot be un-invented, and the Second Amendment, while no more absolute than any other right, exists for a reason, one which the passage of time between ratification and now has not negated.
While guns are a convenient hobgoblin for the left, they are no less an often misplaced panacea for the right. Arming teachers or other school personnel who volunteer to be properly trained in armed response to a violent incident is an idea with considerable merit, and ought to be pursued inasmuch it will undoubtedly save lives at some point. But it is, by definition, reactive — much as an antibiotic's principle utility comes after the host is infected — not preventive, beyond whatever deterrent effect might penetrate minds premeditatively bent on destruction.
Which leaves us still probing about unsatisfactorily for insights as to why this happens in the first place, answers which in all likelihood do not exist; or at least lie beyond the reach of modern society.
School shootings and other acts of mass violence are no longer tragic anomalies, instead having become part of modern culture; consequential by-products of relativism, or what Eric Voegelin called "modernity without restraint." This is an age in which the concepts of "right" and "wrong," if considered to have any validity at all, are constantly subject to redefinition by evolving standards. Discipline, chivalry, duty and other virtues are considered bourgeois anachronisms, replaced by a debauched pop culture.
Of course, if we stray too far in thinking along those lines, the ACLU is there to tell us that there is absolutely no correlation between depraved song lyrics or pornographic and violent video games and illicit behavior; only the deleterious impact on society of praying in public.
Things like school uniforms, enforcement of discipline, and moral standards (all of which would be helpful) do not in themselves offer a complete solution either, and, lamentably, are probably beyond attainment in a society which has allowed itself, as Robert Bork put it, to slouch towards Gomorrah; leaving us with the uncomfortable reality that incidents like school shootings are part of a new normal, the price we pay for our new evolved modernity.
Then again, it would appear that some traces of those old, antiquated virtues — such as self-sacrifice, chivalry, and duty — yet remain, displayed in the extraordinary heroism exhibited by Castillo, Brendan Bialy and Joshua Jones as they charged the gunfire that day. We can at least honor and elevate that.
Kelly Sloan is a political and public affairs consultant and recovering journalist based in Denver. He is also an energy and environmental policy fellow at Centennial Institute.