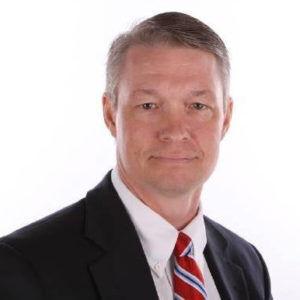 Clare Booth Luce, it is written, once said that public figures come to be associated with a single accomplishment – Lincoln winning the Civil War, FDR ushering in the New Deal, Henry Ford pioneering mass production of the automobile, that sort of thing – however complex their actual lives and service may have been. But how does one apply that rule to General Colin Powell, who passed away earlier this week?
He is, of course, remembered for being Chairman of the Joint Chiefs of Staff during the Persian Gulf War, his competence and leadership in that role propelling him to almost Olympian fame and adulation. Then too, he was, a little over a decade later, the face of America at the UN, making apodictic claims of possession by our enemy of weapons of mass destruction, claims based on intelligence that ultimately proved less than infallible. But neither of these episodes are particularly defining of the man.
It is easy to forget that he was also the last National Security Advisor to Ronald Reagan and presided over the beginning of the end of the gravest national security threat to the United States in a century with more than one. He was elevated to Chairman of the Joint Chiefs by George H.W. Bush, and soon thereafter presided with steely competence over one of the most complex military operations in history.
Many of the eulogies flowing in for Gen. Powell this week focus, appropriately, on his rise and his story, an eminently American one – coming from the humblest of origins, born in Harlem to Jamaican immigrants, graduating from City College, commissioning into the U.S. Army through the ROTC, serving combat tours in Vietnam, and ultimately elevating to the highest ranks of government service. After Vietnam, his talents caught the eyes of no lesser figures than Frank Carlucci and Caspar Weinberger. It was Providential that he happened to be black, but a testament to his manifest gifts and to his country that he would have risen no quicker if he were Irish, or Italian, or Japanese.
He possessed ambition, certainly, but did not appear to actively seek out political power, the way, for instance, Richard Nixon or Joe Biden dedicated their entire lives. In many ways he was the opposite of Nixon – Nixon possessed no particularly extraordinary talent, as an orator, or writer or what have you, but he did dispose of a singular will to succeed and mastery of political arts. Powell, on the other hand, was a gifted orator, some said the most since Reagan. As one commenter put it in the mid 1990's, as speculation mounted as to Powell's presidential ambitions, "no one else even comes close to his amalgam of dignity, self-deprecation, firmness and hope". And yet he seemed far more content as the soldier than as the politician, accepting duties as they came to him rather than constantly hunting for them.
Those opportunities did approach him. It is one of those interesting historical "what if" questions: what if Colin Powell had been the Republican nominee for President in 1996? It was a role he was strongly courted for, but one for which he showed little appetite. The more interesting question is probably "what if he had been Bob Dole's running mate?" My admiration for Jack Kemp has few limits, and hindsight is more myopic than 20/20, but it remains a fair supposition that a Dole-Powell slate was the only one that could have defeated President Clinton.
His public mystique eroded somewhat once he became President George W. Bush's Secretary of State, as tends to happen to revered military heroes once they assume a more political role – it happened to Dwight Eisenhower too – and certainly his tenure was not without its missteps. Nor was he always right on policy -- no one who claims the mantle of a "Rockefeller Republican" and endorses Barack Obama for President can be right all the time. But his was a service born of honor, with a record that demonstrates that. He was the perfect diplomatic gentleman, but armed with a tough, sharp edge. He was a considerable asset, to the presidents he served and to his country, though it is not his achievements or positions he will be remembered by, but his honor and character. And he leaves us at a time when such traits are maligned, alternatively as weakness or as vestiges of a stodgy past, one which the passing of men like General Powell ought to make us lament for all the more.