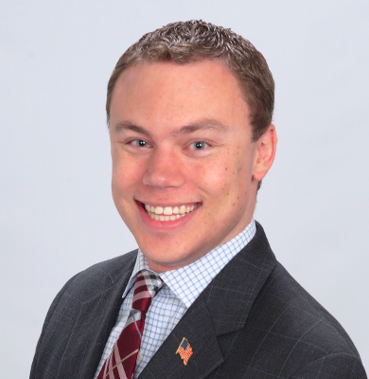 There's a tired, old trope about advocates of parents' educational choice.  The idea is, if you support "school choice," you not only necessarily oppose public schools — but you oppose teachers, too.
Both couldn't be further from the truth for the overwhelmingmajority of advocates.  And for me, as a product of Cherry Creek Schools (Grandview High '08) — did my entire K-12 education through public school — it's offensive.
I can count on one hand the number of K-12 teachers I had who I might consider "bad," both in Colorado and in elementary school in New Jersey.  I can list many more teachers I thought were stellar.
Moreover, in my own nonprofit efforts in schools, I've worked with countless teachers and been in dozens of classrooms.  Some have been higher-income schools, others lower-income.  Some suburban, others urban.
I've also gone on dates with public school teachers who've shared their experiences.  One woman, mid-20's, was teaching at an elementary school in southern Colorado, a deeply low-income school that was failing and set to close down. New students would often come mid-year. Some would be absent for weeks and then resurface in class.  Teacher turnover was frequent, even mid-year.
What also struck me was how she would literally spend thousands of dollars a year of her own money on classroom items like tissues 
Not just pencils. Tissues. And while making far too little teaching poor kids.
Speaking in classrooms and watching teachers teach, going out with educators and my own K-12 experiences have made me even more impressed by what educators do every day despite little pay and even less gratitude. I've learned about more flaws in our system — like the funding and teacher-pay formulas and the structure and role of excessive standardized testing.
But that doesn't mean throwing more money at the problem will solve it.  In Colorado, while K-12 education spending has risen 20% since 1990, teacher pay is down 20% (inflation-adjusted).
I was born in 1990.  Colorado teacher pay has declined 20% in my lifetime.  While spending went up. 
Much is attributable to outrageous administrative overhead — just 53% of education funding goes toward "instruction" — and it needs to change.  In the meantime, parents shouldn't be forced to keep their children in schools that are not providing the best environment or education for them.  Teachers care a lot, but no one understands what's best for a child more than that child's parents.  We need to empower parents to make the choice. 
Last week I interviewed Education Secretary Betsy DeVos on the radio.  She rightly noted, "Traditional public schools play a very important role."
She told me, "We support great teachers and we want [them] to have more freedom and more autonomy to do what they do best…They have virtually no autonomy to make decisions in their classroom, to do what they know is best on behalf of their students.  And we believe teachers need to be freed up to do what they do what they do best." 
Absolutely!
At the same time, DeVos noted, "we know that too many kids are forced to go to schools that are not working for them — forced to go because of where they live…If their assigned public school is working for them, that is awesome…But for those kids who are stuck in schools that are not working, we want them to have the same kinds of choices that those who've been wealthy and connected and powerful have been able to make for decades."
That's the argument for parents' educational choice. We do not dislike public schools. We support teachers.  We just want to make sure that parents are empowered to make the best decisions for their kids.
It's time to unleash the unlimited potential of each and every student and teacher.  In Colorado, the legislature and districts should improve traditional schools by reworking the pay formula, cutting administrative bloat, giving teachers a tax credit for out-of-pocket classroom expenses and boosting pay by at least offering high-performing teachers more.
Unfortunately, structural reform comes at a snail's pace. A child's growth doesn't.  Parents don't have time to wait for meaningful change to happen.  If a child is struggling now, and needs a new environment now, we ought to let the parents choose now.
Jimmy Sengenberger is the host of Business for Breakfast on KDMT Denver's Money Talk 1690 AM and The Jimmy Sengenberger Show on News/Talk 710 KNUS.  He is the president and CEO of the Denver-based Millennial Policy Center.