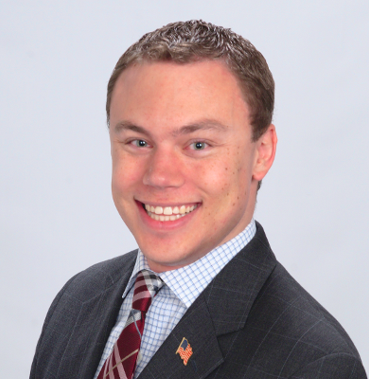 Keith Nobles, avid outdoorsman and citizen of the Cherokee Nation, has been a camper and backcountry enthusiast for decades.  In recent years, he's witnessed firsthand the astronomical increase in deadwood and beetle kill tucked in Colorado's forests — coinciding directly with expanding, out-of-control fires.
"Twenty-five years ago, in the Pike National Forest, I would regularly take a pickup truck and a chainsaw, access the backcountry and for a $10 permit, I could cut a pickup truck load worth of deadfall and haul it away," Nobles told me on KNUS Saturday.  "A lot of people did that.  It's not that you can't do that anymore, it's that you can't access the places where the deadfall is plentiful anymore.  There's just not physical access in a vehicle.  So, people are not taking that deadfall out anymore." 
As Nobles explains, national and state forest services in Colorado, as in other parts of the West, have blocked off trails and roads from vehicular traffic.  Through fees and logistical hurdles, they've raised costs to the point that neither individuals nor businesses have incentive or capacity to clean out deadwood and beetle kill.  Consequently, there is so much forest fuel that Colorado is widely ablaze.
Notice I haven't mentioned climate change once.  That's because the root cause of wildfires, including Troublesome and Cameron Peak, is bad forest management.
Joining Nobles and me on Saturday, climatologist and past president of the Association of State Climatologists, Dr. Patrick J. Michaels, PhD., observed: "You don't need climate change to explode the fuel as long as you have enough fuel."
"When things were about a degree Celsius cooler worldwide 100 years ago or so, if you look at U.S. fire data, the number of acres burned every year…was several times as much as it is now," he said.  "In the natural world, the American West is perfectly capable of burning down large amounts of forest every year with or without climate change."
"The problem is the conservation movement…decided that unburnt forests were natural, and we started to suppress fires," Michaels continued.  "As a result, we built up more and more fuel on the forest floor.  [C]ertain pests came through like the western pine beetle.  And guess what?  We had tremendous amounts of flammable material, and they really go boom once they catch fire."
Why have forest services invoked and continued such policies?  As Nobles explains, they've taken a "hands-off approach."  "To let things be, as they view it, 'natural,'" he said.  "And pine beetle kill to them are 'natural.'  It's just a disastrous idea from a fire point of view."
It is simply wrong for Joe Biden, John Hickenlooper, Jared Polis and others to persist in blaming "climate change" for our immense fires, when it's clear that bad forest management has powered the blaze.  In effect, climate change is a smokescreen to hide the real problem and justify expansive, expensive and excessive government regulations and mandates along the lines of the Green New Deal.
"That is the irresponsible excuse to explain away bad management," Michaels said, pointing out that President Trump "was correct in blaming the fires in California largely on the management of forests…It bothers me that these agencies use climate change as an excuse."
When individuals are empowered to act in their own self-interest, it helps the economy and the environment while protecting others from harm.  For many decades, this worked to help soften wildfires.  Rather than a futile, irrelevant and climate-centric policy to address forest fires, state and federal forest services must change their mindset and their strategies.  The foolish idea that humans need to be prevented from "tampering with the natural world" and beetle kill should run rampant must be abandoned.  It's time to end the aversion to private action and protect our forests.
Forest services must reopen trails and forests that have been closed to the public or to vehicles.  The substantial access fees must be reduced.  People should once again be permitted to take pickup trucks and chainsaws to cut down and haul away the deadfall.  Policy makers must develop creative ways to attract commercial enterprises to cut the beetle kill trees and harvest them for firewood and other purposes.
It's time we remember what Smoky the Bear tells us: "Only you can prevent forest fires."  Ironically, the Forest Service needs to get out of the way and let us do our part.