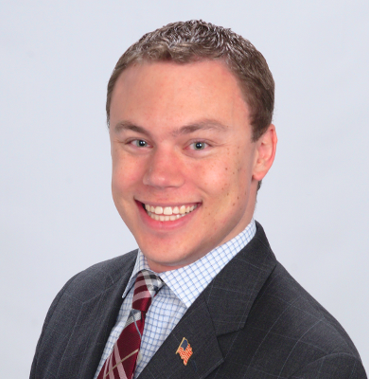 The data is in — and the conclusion is inescapable. America faces a student loan burden that has unquestionably reached "crisis levels."
At an eye-popping $1.6 trillion, student debt is the second-highest household debt (mortgage debt is #1) and it's the only kind of consumer debt that has risen dramatically since and even during the recession. Such a burden has harmful effects — more loan defaults, a shrinking homeownership rate, millennials holding off on major life events (such as getting married or starting a family).
So, when U.S. Sen. Bernie Sanders, Sen. Elizabeth Warren and Rep. Alexandria Ocasio-Cortez talk about a student loan crisis and insist something must be done, they're right.  But when it comes to the policy, they're flat wrong.  The nation cannot afford the cost, and it is infeasible and politically unrealistic.  Moreover, those of us who are working hard to pay off student loan debt took on the responsibility ourselves, and we have a personal duty to do our best to pay it back.
Restoring bankruptcy protection is a much better option to provide relief to deeply-indebted borrowers on the verge of default.  (It is virtually impossible to do so today.)  But for everyday borrowers who would rather not go bankrupt and could just use some support, there are other ideas.
As I discuss in a new report and new video for the Millennial Policy Center, a good approach is to empower employers to help their employees repay their loans more quickly.  This would be done by enabling tax-free student loan payments for their workers. In the report, I discuss two bills before Congress that would accomplish this.  One of them is the Student Loan Repayment Acceleration Act (SLRAA), introduced by Colorado's own U.S. Sen. Cory Gardner.
Gardner's bill would allow businesses to establish 401(k)-style accounts for the express purpose of student loan repayment.  Up to $10,000 could be contributed each year by an employer and an employee.  The contributions would be tax-free — exempt from business, payroll and individual income taxes.
Each employer could determine how they want to structure the accounts. For example, will it be a 50-50 match? How about 60-40?  Or maybe the employer matches up to $2,500 and then the employee can put in $5,000 themselves?  The point is, Uncle Sam wouldn't dictate how to structure the arrangement; employers would get to decide.
Gardner includes a provision for self-employed individuals as well. They could write off up to $10,000 annually as an above-the-line income tax deduction.  This is important because it acknowledges those student loan debtors who are or will be self-employed or are working in the gig economy. 
The SLRAA is innovative, and there are a few key benefits to the legislation.
First, Gardner's bill offers relief to workers who need help paying back student debt.  But unlike outright student loan forgiveness, Gardner's bill isn't a massive entitlement that would cost an arm and a leg (ironically to be owed by young people when the national debt comes due). While the income tax exemption may cause tax revenue to the federal government to decline, it would have sizable economic effects, ultimately result in higher tax revenue and help prevent future defaults. 
Critically, the student loan benefit would only be offered to people who are working. This applies to employees at a firm and those who are self-employed.  Thus, the SLRAA addresses legitimate concerns about personal responsibility and new entitlements.  
For employers eager to recruit and retain young workers, this is a no-brainer. Surveys show millennials — now the largest generation in the workforce — are "job-hoppers" and are attracted to jobs that offer student loan repayment benefits.  While a growing number of large corporations offer repayment help, only 8% of businesses currently do — and it's harder for small businesses to offer this benefit and employees to accept when it's taxed. The positive impact to employers of giving repayment support, tax-free, is significant.
Gardner has recognized something both employers and employees are asking for, and it is commendable he's put forward a reasonable and practical way to address the student loan crisis.  Sen. Michael Bennet and the rest of the Colorado delegation ought to take a close look and consider jumping on board.
Jimmy Sengenberger is host of "The Jimmy Sengenberger Show" on News/Talk 710 KNUS.  He is also president and CEO of the Denver-based Millennial Policy Center. His opinions are his own.