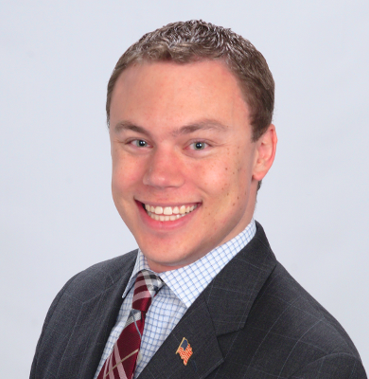 Whether they're from the Left or the Right, I do not like unauthorized executive orders any more than Sam-I-am likes green eggs and ham. 
When President Trump issued his unilateral order last year to reallocate funds and use eminent domain to build the wall at the southern border, without congressional authorization, I publicly opposed it.  Even though I favor the policy, I opposed the method on constitutional grounds.
Here in Colorado, Gov. Jared Polis has issued many executive orders to address the coronavirus pandemic and economic fallout. Some seem to be of dubious legal merit, others on stronger legal footing. His order last week instituting a moratorium on evictions and foreclosures is a prime example of the former.
On Thursday, April 30, Polis issued Executive Order 20-51.  In effect through May 30, 2020, this order forbids the filing of residential and commercial evictions in all circumstances except "where a tenant poses an imminent and serious threat to another individual or causes significant damage to the property."  But Polis doesn't have this authority.
Don't just take it from me; take it from his spokesman.  Last month, Conor Cahil asserted that the governor "does not have any legal ability to suspend rent or evictions outright, as these are private contracts between individuals and institutions and suspending the sanctity of contract is not within the emergency powers of any governor or president." 
At first, the governor's office insisted he "does not have any legal ability" to suspend evictions.  But lo and behold — abracadabra, presto, change-o!  Seventeen days later, he found the authority underneath his Polis-Sorcerer's Stone.  Such wizardry!  Or perhaps it was just in his office drawer, or maybe it had fallen from his desk?
What is disturbing here is not just how Polis unilaterally decided it's okay to interfere in private contracts.  It's that he did so after having already conceded he could not — and undoubtedly because of the growing political pressure from left-wing activists to do so.  The governor certainly could have gone further, as many radicals would like, and we should be glad he didn't.  But that does not excuse the unexplained policy shift.
When a governor makes unilateral decisions, he must not do it in a fly-by-night fashion, randomly finding authority and changing the name of the game for industries like multifamily rental housing.  Confidence requires consistency and integrity.  This surprise, out-of-nowhere action offered neither.
What's more stunning is just how superfluous Polis's illegal executive order really is.  As Drew Hamrick, government relations SVP for the Colorado Apartment Association (CAA), pointed out on my KNUS radio show Saturday, multifamily housing has done a lot to help struggling tenants.  He noted that, in a typical month, there are more than 4,000 evictions filed statewide.  The "vast majority" are resolved during a period of about a month and a half, with an eviction success rate of only 12%. 
In April, Hamrick says, that stopped.  CAA represents 75% of the market, and their members brought just seven eviction actions total in April — "for very serious behavior problems."  While Hamrick expects a higher delinquency rate in May, it wasn't "nearly as high as people expected" in April, charting in at only 1.8 percentage points higher.
Hamrick notes that landlords may apply security deposits or offer payment plans, but many people appear unaware of these options.  Indeed, fewer than 3% of CAA members' residents requested payment plans.  Polis should be helping spread awareness to Coloradans about the options available to them, including things like nonprofit resident relief support — not stepping in with executive orders.
Finally, economics is about incentives.  When government forbids most evictions outright, people are much more likely to take that as an invitation to stop making payments altogether.  While relief for those who are out of work makes sense, industry is clearly stepping up to help and ought to be commended for it.  Having the government open the floodgates to nonpayment, though, is a bad idea.
What's even worse is when floodgates are opened because our governor — the one unilaterally issuing the order — does it unnecessarily and without legal authority.  King Jared needs to check his gubernatorial privilege.  He doesn't have the power to do anything he wants.
Jimmy Sengenberger is host of "The Jimmy Sengenberger Show" on News/Talk 710 KNUS.  He also hosts "Jimmy at the Crossroads," a webshow and podcast in partnership with The Washington Examiner.