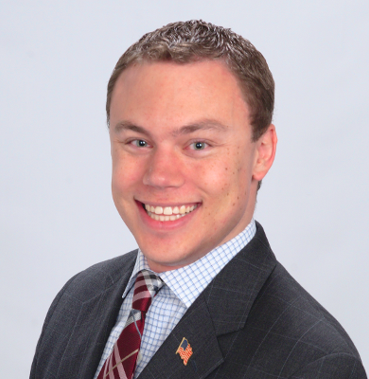 The recall effort against Gov. Jared Polis was historic in its attempt but not in its accomplishments.  While organizers say they got 300,000 signatures, that was only halfway to the 631,000 minimum required.
While I vehemently oppose Polis' policies, support the right to recall and respect the organizers — some of whom are friends — I nevertheless declined to sign the recall petition. If you're going to launch a recall — especially against a governor elected just 10 months ago — success needs to be more plausible than this effort was. 
The path to victory — securing the requisite signatures, putting up a candidate and getting the votes — just wasn't there. And I worried about diverting resources from stopping Proposition CC (the measure to defile the Taxpayer's Bill of Rights this November), repealing the National Popular Vote (NPV) law, and electing conservative candidates in 2020.  In the end, the recall fell short.
That said, Polis recall advocates were and still are right that the governor is harming Colorado in many ways.  That's why it's time for conservatives to counter his policies full-force and message Coloradans effectively and strategically about them.
Polis and his cohorts in the legislature passed an extreme version of the red flag gun law, approved Proposition CC for the 2019 ballot, and eroded parents' rights and local school districts' authority with a troubling sex-ed bill.  They also signed Colorado onto the NPV Compact, a way to circumvent Colorado's voice in the electoral college that has prompted a citizen ballot initiative to repeal it.  And that's not even the tip of the iceberg.
The most pernicious project Polis has undertaken so far is his Green Little Deal on the Platte (GLD).  Rooted in the same command-and-control mentality of its national, Green New Deal counterpart, the GLD involves several troubling actions.
First, the legislature passed SB19-181, which Polis signed into law in April.  Spearheaded by fellow Boulder liberals, Speaker K.C. Becker and Sen. Stephen Fenberg, the law poses tremendous risks to Colorado's oil and gas industry. The sector contributes roughly $30 billion a year to the state's economy, tens of thousands of jobs and $1.2 billion annually in revenue to state and local governments.
The industry is critical, and local communities rely heavily on its benefits. During marathon testimony before the Senate Transportation and Energy Committee on March 5 — only four calendar days after SB 181 was introduced — a public school teacher from Grand Junction aptly noted that oil and gas — not marijuana — is funding their schools. "What's your Plan B?" the teacher asked.
I'd still like an answer.  I'm betting she would, too.
We've already seen Adams County lead the state in executing radical restrictions on energy production, and a number of jurisdictions have implemented moratoriums. Polis claimed the "oil and gas wars" were "over" with SB181.  In reality, they began the day he signed it.
In addition, Polis and the Green Little Dealers launched a centrally planned "Climate Action Plan," required that every bill's "greenhouse gas pollution impact" be included in fiscal notes, and issued a mandate that local governments "adopt one of the three most recent versions of the international energy conservation code at a minimum, upon updating any other building code." 
Plus, Polis directed the Air Quality Control Commission to adopt an onerous, untenable Zero Emissions Vehicle mandate — directly from California — that will squeeze automobile dealers and consumers.
And what of the government-provoked job losses from all this?  I guess that's what the new Offices of "Just Transition" and "Future at Work" are for.
I could go on, but here's the takeaway: Every step of the Green Little Deal advances Polis's radical agenda to reshape Colorado's energy economy and make it "100% Renewable Energy by 2040." I'm all for innovation and addressing climate change, but this is a reckless and irresponsible way to do it.
Whether it's climate, education, the economy or even Colorado's voice in selecting a president, Jared Polis needs to decide if he wants to be governor of Colorado or governor of Boulder. And Colorado Republicans need to effectively articulate the stark contrast between representing Boulder and representing all of Colorado.
Jimmy Sengenberger is host of "The Jimmy Sengenberger Show" on News/Talk 710 KNUS.  He is also president and CEO of the Denver-based Millennial Policy Center. His opinion is his own.