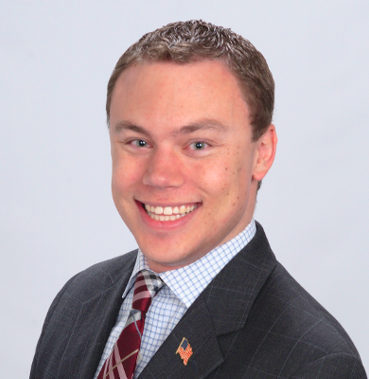 Colorado's Republican U.S. Sen. Cory Gardner has accomplished a lot, often in ways that don't get much attention.  Aug. 4 marked two such achievements: one on environmental conservation and another on Olympics abuse reforms.  Both will have widescale impacts. 
Last Tuesday, President Donald Trump signed Gardner's Great American Outdoors Act (GAOA) into law.  The Senate, in an effort led by Gardner, approved the measure 73-25 in June; it passed the House in July with a vote of 310-107.  Both votes are notable for being widely bipartisan.
In fact, in the House — where the bill was sponsored by the late Rep. John Lewis — 229 Democrats and 81 Republicans voted in favor, versus two Democrats and 104 Republicans against.  In the Senate, all 25 no votes were cast by Republicans, with two Democrats not voting.  This law is a prime example of Gardner's willingness to work across the aisle.
The new law accomplishes two objectives: It permanently funds the Land and Water Conservation Fund (LWCF) with $900 million per year and provides up to $9.5 billion in five years to cover maintenance backlogs in our national parks.  Remarkably, the law funds both programs without raising taxes or creating brand-new revenue streams. 
Instead, federal revenue from existing energy development will be used for national parks and royalties from offshore oil and natural gas will fund the LWCF.  In short, the GAOA applies existing pots of money to finance important conservation projects.
In a July 29 interview on Jimmy at the Crossroads, Gardner called the act "the biggest conservation victory for this country in 55 years," noting that "we do it without costing the taxpayer money."  He said it fulfills Ronald Reagan's desire decades ago "to make the (LWCF) permanent and to make sure that it is fully funded." 
Gardner spoke to the major impact on Colorado, where "we have about a quarter of a billion dollars in need for maintenance backlog just on the national parks.  That's Rocky Mountain National Park, Great Sand Dunes, Black Canyon, Gunnison National Park and beyond."  He contends the new law will directly and indirectly create jobs and opportunity for communities throughout our environmentally rich state.
On the same day Trump signed the GAOA into law, the U.S. Senate passed another bill by a rare 100-0 vote.  S.2330 includes Gardner's Strengthening U.S. Olympics Act, which he originally introduced in January 2019 and recruited Democratic Rep. Diana DeGette to help shepherd through the House.  S.2330 is intended to protect Olympic, Paralympic and amateur athletes within the Olympics system from abuse. 
While the full legislation has several components, the provision Colorado's junior senator got into the bill establishes a 16-member commission to examine how the U.S. Olympic & Paralympic Committee is structured and make recommendations for change.  Importantly, the measure empowers the new commission with subpoena power, giving it some teeth.  Each member must have some experience in athletics, coaching or advocacy, and half must themselves be Olympians or Paralympians. 
In an interview I conducted last week with Judge Rosemarie Aquilina, one of the sentencing judges for convicted child sex-abuser and former gymnastics doctor Larry Nassar, and Eli Bremer, 2008 Olympian and a Colorado Springs resident, Aquilina decried the "culture of silence" that has perpetrated the Olympics system for far too long.
Whether sexual, physical, emotional or otherwise, abuse would go unacknowledged and unpunished. The legislation, Aquilina said, "finally places the athlete over money and medals, and it gives accountability, voice and protection." 
Bremer, who's taken an outside leadership role with other Olympians and Paralympians advocating reform, pointed out the Olympics Committee is a "quarter-billion-dollar entity" and "a government-sanctioned monopoly" that has "been run like a private club."  He said threats and intimidation tactics are still being leveled directly against athletes who are speaking out against abuse.  "There needs to be a broad, cultural change." 
Team USA is America's Team.  Moreover, this is about more than the 500 summer Olympians and 250 winter Olympians each year.  It impacts upwards of 15 million kids aged 5+ participating in Olympic sports annually.  Olympics-related abuse must be taken seriously, and it finally is. 
The bipartisan Great American Outdoors Act, now law, and the Strengthening U.S. Olympics Act, unanimously approved by the Senate, are just two examples of Cory Gardner's cross-aisle outreach and innovative leadership on important issues.  If only we can see more of this in Congress.