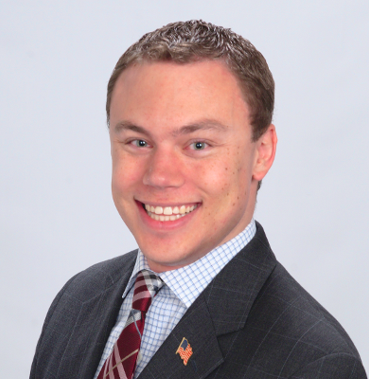 Last week, the AP reported on an election security training for election officials.  It was held by the Defending Digital Democracy Project (DDDP) at the Belfer Center for Science and International Affairs at the Harvard Kennedy School.  DDDP "has been working actively with former and current military, national security, political and communications experts — many of whom dedicate their time after work and on weekends — to develop training and manuals for state and local election officials."
Kudos to the Kennedy School for proactively educating officials about defending against election interference perpetrated by external powers such as Russia and China in 2020, especially when it comes to digital technology concerns.
The AP reports instructors made one thing abundantly clear: the nation's election officials "are the linchpins in efforts to defend U.S. elections from an attack by Russia, China or other foreign threats, and developing a military mindset will help them protect the integrity of the vote." 
They're not wrong.  But there's one worry that sometimes overrides these concerns, particularly in a state like Colorado where mail-in ballots are the primary way we cast votes and on-site voting is disconnected from the internet.  That anxiety is centered on the dubious competency, fairness and trustworthiness of those overseeing our elections.
Sadly, Colorado is ground zero for unethical, partisan leaders whose ability to faithfully and capably fulfill their duties is questionable at best.  Cases in point: Secretary of State Jena Griswold and Arapahoe County Clerk and Recorder Joan Lopez.  Neither had elections experience before taking office.
When Griswold took over, she wasted no time getting down to partisan business — despite promising otherwise in the campaign.  She immediately replaced all preexisting leadership staff with partisans, even firing the eminently balanced Lynn Bartels (to Colorado Politics' benefit).  Griswold's office had Planned Parenthood edit a politically-charged press release.  She backed election bills without any input beyond her own party — legislation that upped the hurdles for unaffiliated candidates to get on the ballot and gave her campaign audit authority.  Griswold held what's been called "a political strategy meeting" on campaign finance with unions and (of course) Planned Parenthood.  She helped her pal, Clerk Lopez, oversee the botched Aurora election that resulted in over 600 ballots delivered late on Election Day.  (Griswold blamed the Post Office.)
Speaking of Lopez, I have documented how she is "out of her depth" and "a hyper-partisan actor," as well how Lopez provided Democratic candidates advance notice of early ballot drops, mishandled Arapahoe's 2019 elections (i.e., Aurora) and couldn't even assure voters that she did her job well, fairly and in a bipartisan way in November.  This pattern is why Arapahoe County Republicans called on Lopez to resign.  And that was even before deeply flawed personnel decisions, ethics issues and other concerns came to light.  (When one ethics complaint came before the toothless Arapahoe County Ethics Committee, Lopez didn't even show her constituents the courtesy of appearing, even while her staff did.) 
Perhaps you're Gov. Jared Polis, U.S. Sen. Michael Bennet, 2nd Congressional District U.S. Rep. Joe Neguse or Arapahoe County's Democratic party chairwoman.  Maybe you say Russian inference in the 2016 elections casts doubt on President Trump's legitimacy, claim Trump should be impeached and removed for his phone call with Ukraine's president or are worried about "foreign election tampering."  If that's the case — and you want to be taken seriously on election integrity — shouldn't you first be deeply concerned about the fitness, fairness and faithfulness of those officials charged with supervising elections here in Colorado?
In November 2018, many lacked confidence in Griswold's and Lopez's abilities and their pledges to be impartial. Yet both defeated their highly qualified, abundantly nonpartisan and genuinely reliable predecessors (Wayne Williams and Matt Crane, respectively).  Unfortunately, since then Griswold and Lopez have proven voters' early concerns justified.
Aurora City Councilman David Gruber has called into question the validity of elections in Arapahoe County.  He's not without basis.  In 2020, we have critical contests for president and U.S. Senate — including primaries and the general.  Election integrity in our state is arguably — understandably — at an all-time low.
While it's hard to admit, we must be honest.  A year into their posts, our secretary of state and the clerk of one of the state's two most critical swing counties have failed to earn any confidence from Colorado voters.
Until they do, voters are right to be wary, apprehensive and watchful.
Jimmy Sengenberger is host of "The Jimmy Sengenberger Show" on News/Talk 710 KNUS.  He is also president and CEO of the Denver-based Millennial Policy Center. His opinions are his own.