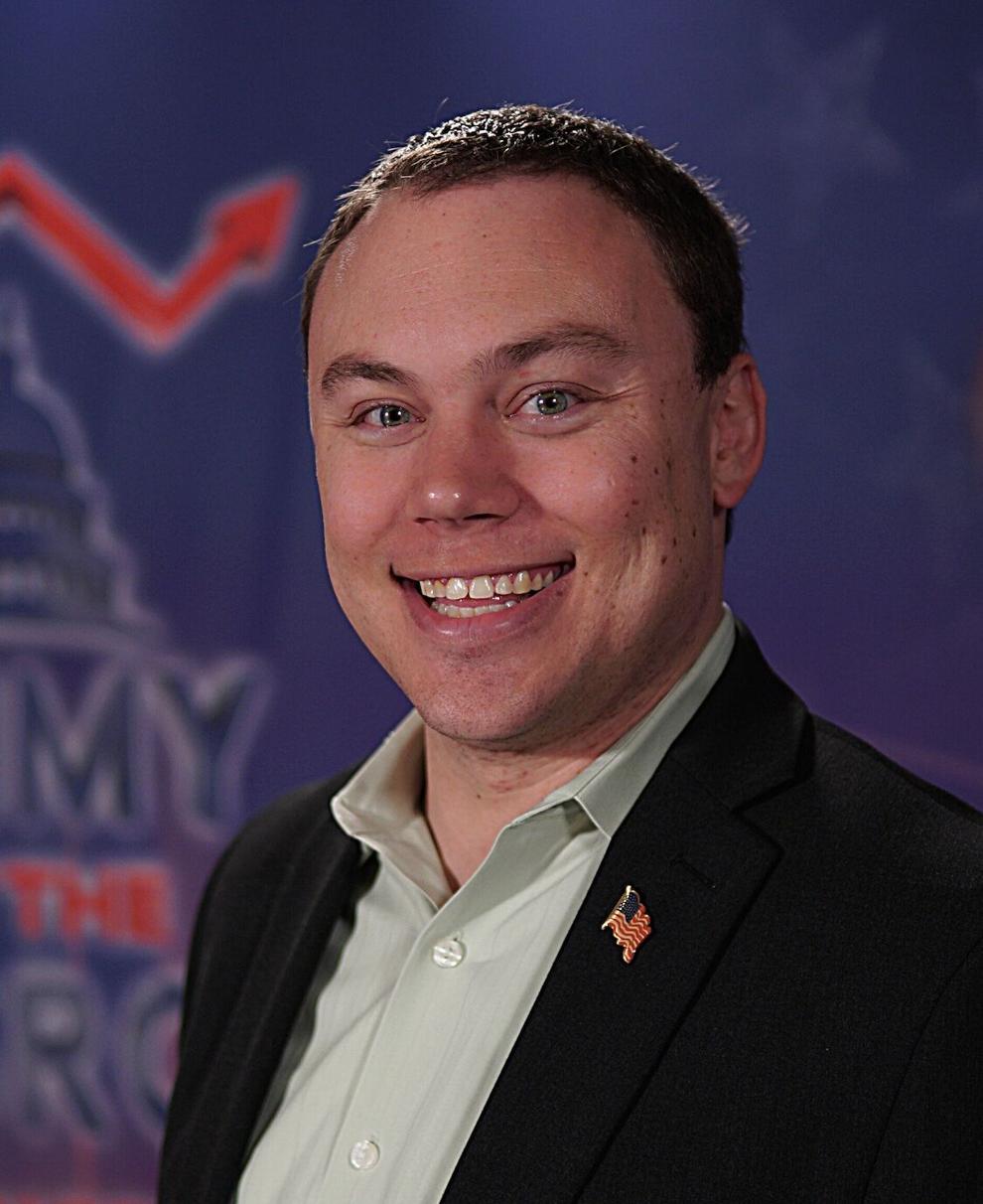 "Do you still live in California?" talk show host Dave Rubin asked a man in the audience after the man said he was from the Golden State.
"No, I live here," the Denverite answered. "That's bad enough."
Laughter ensued throughout Englewood's historic Gothic Theatre, but the collective amusement belied a serious undertone. This enthusiastic crowd of a few hundred was genuinely displeased with Colorado's direction.
Rubin, who hosts the popular YouTube show and podcast, "The Rubin Report," is a frequent Fox News contributor. His visit to Colorado on May 18 was part of a tour promoting his new book, Don't Burn This Country: Surviving and Thriving in Our Woke Dystopia.
Rubin's show at the Gothic was a unique mix of hilarious comedy and serious commentary, sparking a remarkable level of interaction for an out-of-state political media personality. At one point, he told the hyper-engaged audience, "You guys definitely have been the funniest crowd."
Energetic and personable on-stage, Rubin led his audience in poking fun at prominent Democrats and waxed on about the ever-expanding "woke dystopia." His comedic timing and pregnant pauses were both hilarious and on-point as he jumped from irreverent humor to thoughtful reflection.
In part responding to audience questions via his special guest for Denver — comedian Bryan Callen — Rubin shared stories of meeting former President Donald Trump, presented hot-takes on economic strife in "Biden's America, now where nobody can find a shirt," and offered insights on the struggle for free speech in the era of Big Tech censorship.
Known on the political right for being a self-described "disaffected liberal" who "left the Left," Rubin often explores the changing political dynamics of the country.
"Liberalism has been completely destroyed. Anyone listening to this that thinks that they're an old-school, 1960s, ACLU liberal, congratulations — you're just a moderate conservative," he explained in my KNUS radio interview a week before his event. He argued that liberalism "has nothing to do with the modern Left."
In Rubin's unique show last month, however, two themes stood out most. First, the national narrative that Jared Polis is somehow a "conservative-" or "libertarian-leaning" governor is unequivocally rejected by right-of-center folks on the ground here in Colorado.
"Things seem pretty good here," Rubin said early on. "You have a governor who is sort-of not fully insane."
Silence held for a moment. He could see the visible recoil of the crowd before him. Rubin posed a follow-up, to which everyone audibly groaned or booed Polis.
The talk show host seemed somewhat surprised by the audience's visceral reaction. Who could blame him when a national media narrative falsely reflects Colorado's Democratic governor as a moderate — and has managed a distinct, out-of-state reputation that is out-of-step with what many Coloradans actually feel? But Rubin now understood where the crowd was with Polis, and he expertly continued accordingly.
Rubin seemed to intuit how Polis's purported "moderation" is at best relative — relative to the governor's utterly horrible peers in New York or California. The mood of Colorado conservatives — who are as motivated as ever heading into the midterms this year — is stark. That was clear in the room.
Republicans and conservative-leaning Unaffiliated voters — fired up in 2022 — won't forget Polis's recent bait-and-switch on his new gas tax and on refunds provided by the Taxpayer Bill of Rights. They won't ignore his Green Little Deal that has helped push up the cost of gasoline, his late-2021 political game on masks and phony talk about zeroing the state income tax, or his destructive, self-anointed coronavirus coronation in 2020.
As I wrote this March, "Let's be real: Polis persists in an unabashed pattern of political ploys and reelection campaign cynicism. He shows no signs of slowing down. If you got fooled by Polis once, twice or even thrice last year, don't let yourself get fooled again." Or, in the words of Jon Caldara this weekend, "Jared Polis is no libertarian."
Throughout the Gothic show, Rubin — who is openly gay, married and expecting twins with his husband, David — found cause to elucidate on a separate theme. "Nobody cares about the gay thing anymore," he said.
Rubin recounted the hilarious story of when he and his husband met Trump and shared how Florida Gov. Ron DeSantis gifted the couple two baby onesies. "That's the No. 1 homophobe in America!" he sarcastically teased, observing how many friends of his he "once thought were scary."
Rubin's sentiments echoed mine from January 2021. "Truthfully, and contrary to the narrative perpetuated by liberals and the media," I wrote in CoPo, "most Republicans — particularly in Colorado — just don't care about this issue as a matter of public policy anymore."
I pointed to a 2020 Gallup survey, which "found that effectively half of Republicans nationally — 49% — favor legal gay marriage; 83% of Democrats and 71% of independents likewise support it." This polling data has been part of an upward trend that simply won't revert, particularly among "younger Republicans who frequently have gay and lesbian friends and may have married same-sex couples who are in their friend groups."
"That's the point," Rubin concluded. "Nobody cares."
Dave Rubin is right. And with so many challenges facing Colorado and America writ-large, people are focused on their lives, their livelihoods, their inflationary expenses and their kids' education and wellbeing. In the end, the 2022 elections will represent a straightforward call: "Don't burn this country — or this state."
Jimmy Sengenberger is host of "The Jimmy Sengenberger Show" Saturdays from 6-9am on News/Talk 710 KNUS. He also hosts "Jimmy at the Crossroads," a webshow and podcast in partnership with The Washington Examiner.