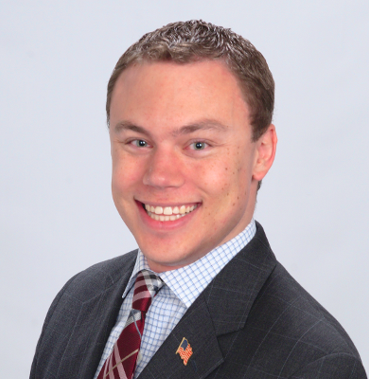 Over the weekend, the American Conservative Union revealed startling news for attendees of the Conservative Political Action Conference, held in Maryland last month. The news ought to shame Denver City Councilwoman Candi CdeBaca. 
In a tweet late Saturday afternoon, CPAC's organizers reported, "The American Conservative Union has learned that one of our CPAC attendees has unfortunately tested positive today for coronavirus.  The exposure occurred previous to the conference.  A New Jersey hospital tested the person, and CDC confirmed the positive result."
This news brings home just how egregious CdeBaca's recent words on social media were.  Last week, the councilwoman for District 9 faced resounding condemnation and calls for resignation after she retweeted "solidarity" for another tweet. 
The first post stated, "For the record, if I do get the coronavirus I'm attending every MAGA rally I can."  In her retweet, CdeBaca exuberantly proclaimed, "#solidarity Yaaaas!!" with a string of laughing and supportive emojis.
Shocking — and unbecoming a councilwoman. 
I bring up CdeBaca's tweet and CPAC together for a specific reason: President Trump and Vice President Pence both spoke at this year's conference.
Thankfully, ACU found that, "This attendee had no interaction with the president or the vice president and never attended the events in the main hall."  And its chairman, Matt Schlapp, tweeted Sunday that this individual "is doing even better today than last night. Making rapid progress." 
Technically, CPAC is not a "MAGA rally." But given Trump's attendance and his rousing speech to a supportive crowd, it certainly qualifies as one for purposes of those tweets.
While the attendee afflicted with COVID-19 didn't show up to infect people, CdeBaca got her outrageous, so-called "sarcastic" wish: Someone with coronavirus attended an event overflowing with Trump supporters who, while there, heard the president speak.
Cdebaca's excuse for her tweet was "Twitter sarcasm."  "Sarcasm is often the tone of tweets, especially political commentary because of the nature of the tool. It's designed for 125 characters of sharp and simple commentary," she said in a statement.
Her tweet was "sharp"?  "Caustic" is more like it. 
CdeBaca argued further that her intention was to "call attention to the administration's downplaying of the Coronavirus outbreak as a 'hoax.'"  Yet she cannot simply chalk up what she did to a "sarcastic rebuke" of sorts.  A responsible elected official should not suggest a biological terrorist attack or express "solidarity" with the idea, even simply to "make a point."  Any responsible elected official knows this.
Furthermore, while no one should use the term "hoax" while talking about a viral outbreak, the comments to which CdeBaca referred were an instance of the president labeling Democrats' attempts to blame him for coronavirus as "a hoax," one in line with their past efforts related to Russia and Ukraine.  Ergo, what she attempted to "call attention to" is incorrect.
Importantly, the plight of the CPAC attendee afflicted with COVID-19 underscores how reckless CdeBaca's statement really was — and how overdue every Trump supporter is for an apology from her, if not her resignation.
The CdeBaca and CPAC episodes offer guidance on how we should show concern for COVID-19 and insight on our divisive political climate.
As of this writing, there are eight confirmed cases of novel coronavirus in different parts of Colorado.  Thus, COVID-19 is now in our own backyard.  We must all take coronavirus seriously and take appropriate precautions.  President Trump, his administration, Colorado Republicans and MAGA rally goers alike are undoubtedly taking this virus seriously.  Americans have died.  So, how could we not? 
At the same time, we must not allow ourselves to panic or descend into hysteria over COVID-19.  It seems that markets, businesses, governments and individuals are in some cases going overboard based on available information.  In a health crisis like this, and with economic implications, 'tis wiser to strike a balance than to fall to an extreme. 
All things considered, CdeBaca's comments were reckless, irresponsible and untoward.  CPAC proves this.  Moreover, CdeBaca is also party to the erosion of discourse in our society — to the extreme of suggesting (even "sarcastically") that political opponents be afflicted with a virus that can be deadly.  
Genuine satire, particularly from citizens outside government, is a cornerstone of American politics.  But CdeBaca's brand of disdain for ordinary people has no place in our government.
Jimmy Sengenberger is host of "The Jimmy Sengenberger Show" on News/Talk 710 KNUS.  He is also president and CEO of the Denver-based Millennial Policy Center. His opinions are his own.