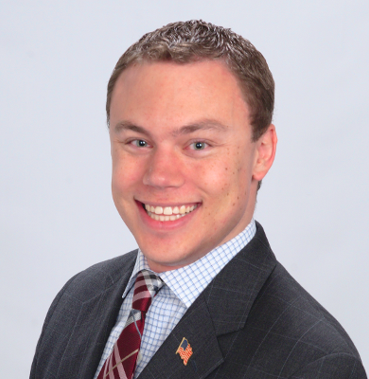 A few weeks ago, I tested positive for COVID-19.  So did my parents, brother, sister and sister's boyfriend.  It became a family affair.  I know more Coloradans who have contracted the coronavirus in the four weeks than in the previous four months combined.  Thus, I can see firsthand that the number of positive cases is rising, and this highly-contagious virus sucks.
Given this, you might think I'd advocate stronger government measures to "slow the spread."  Yet experience and evaluation of public policy and the data lead me to the exact opposite view.  Allow me to explain.
Let's begin with the "strange brew" that is COVID-19's symptoms.  They range anywhere from completely asymptomatic to hospitalized with conditions like lung inflammation and oxygenation issues.  In my case, it was the better part of two weeks of nasty flu-like symptoms: congestion, cough, frequent headache, fatigue, chills, body aches and difficulty focusing.
This seems common for most, including my family — a sort-of mild-to-nasty flu — but it can certainly be worse.  For instance, two in my family group had fevers for a couple of days and two lost both taste and smell.  My sister experienced breathing difficulties and powerful body aches; for a couple days she had such pain in her legs that it felt like after an intensive workout.  Even more, impacts of the virus may linger for a while: For example, it has exacerbated my preexisting asthmatic cough and I'm still fighting some congestion, roughly a week out of quarantine.
Thankfully, of the roughly 30 people I know who contracted the virus since mid-October, including myself, only one has been (and remains) hospitalized.  Without question, COVID-19 is serious, and it ought to be taken seriously.  Fortunately, the vast majority of people do not require hospitalization and seem to get through it relatively well.  For those who require greater care, our understanding of the virus is vastly improved and, as doctors discussed with me last week, available treatments are increasingly effective.  Even more, a vaccine is actually around the corner.
Despite this, tightening restrictions are squeezing already-struggling individuals and businesses even more.  Coloradans wonder how long they will have jobs to put holiday meals on the table and Christmas gifts under the tree.  They wonder if they'll be allowed to enjoy family or attend holiday worship services.  Many fear a new lockdown is a mere days away. 
Gov. Polis, Mayor Hancock and unelected bureaucrats cite the upward jolt in positive cases, increase in hospitalizations (16% of hospital beds now used by COVID-19 patients or suspected patients) and ICU bed use (43% of available ventilators are in use, though it's unclear how many by COVID-19 patients) and ongoing mortality as rationale for the growing restrictions. 
Those numbers are troubling, yes, but officials must consider how well infected people are handling the virus, our improved capacity to care for COVID patients, our high rates of mask-wearing and how responsible everyone is in quarantining when necessary.  Officials must acknowledge the public's genuinely unprecedented and utterly warranted skepticism of politicians, bureaucrats, doctors and scientists after rules have been changed and goalposts have moved so many times.  Officials must explain why tens of thousands of Coloradans who recently contracted the virus and now have immunity for a few months may be forced to hunker in their homes. 
Critically, at every level of government, officials must complete and publicize a cost/benefit chart for shutting down businesses, forced online learning, denying First Amendment rights to religious liberty and countless other draconian, top-down actions.  They should explain why school districts like Denver aren't safe enough for in-person learning and are full-remote, yet they are somehow safe enough for day-care at school…for lucky parents who can afford it.
They must now demonstrate that these policies are in fact useful and necessary to save lives and that they counterbalance our greater capacity to handle the virus combined with the many negative effects of lockdown policies, including but not limited to:
After nine months of ad-hoc and unilateral orders by King Polis, constantly-changing public health guidelines and government-induced pain and suffering, it's time for our leaders to show their work, prove their policies are beneficial and concretely explain why they are worth all the lasting harm they inflict.
Sadly, they won't.  Why not?  
Because they haven't so far.  Because they can't.  Because it's not working.  And they know that, if they honestly present the pro-con analysis, the costs outweigh the benefits.