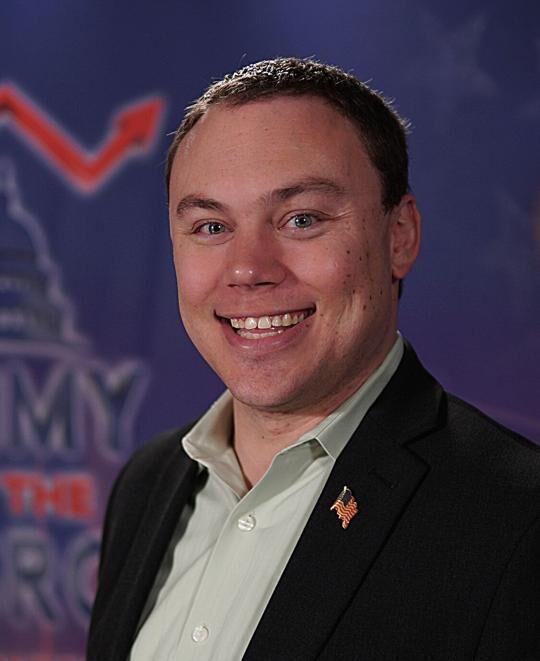 Last Friday, Colorado's four House Democrats (Reps. Crow, DeGette, Neguse and Perlmutter) joined our two Senate Democrats (Sens. Bennet and Hickenlooper) in approving a massive, $1.2 trillion boondoggle under the guise of "historic investments in America's infrastructure."
The Infrastructure Investment and Jobs Act may be historic — Congress has never spent so much taxpayer money on such projects before — but it's by no means an "investment."  Nor is it wise.
Let's start from the top. Ostensibly intended to improve America's infrastructure, the bill includes some traditional infrastructure, namely $110 billion to fix troubled highways, roads and bridges. A quick drive on I-70 or on many neighborhood roads across Colorado underscores how much our roads suck.
There are several other components that you could say constitute beneficial infrastructure spending:
$65 billion to "modernize" the nation's power grids
$25 billion to improve American airports
$55 billion toward water and wastewater infrastructure
$10 billion for water decontamination
15 billion to replace lead pipes
That's already roughly $280 billion, less than a quarter of the total cost. At least in theory, these are actual efforts to improve genuine infrastructure, but the devil is in the details for these kinds of projects — and even the most valuable endeavors can waste significant amounts of money with rank inefficiency.
Consider the wasteful Great Hall at Denver International Airport ("investing in our airports?"). It is at least two years behind schedule, already had to change contractors, and is hundreds of millions of dollars over budget — with very little to show for it.
Or take the Department of Veterans Affairs (VA) Hospital in Aurora, which opened a decade late and $1 billion above budget. That cost has reportedly risen an additional $40 million, totaling $2 billion and making the Aurora VA the second-most expensive healthcare facility worldwide!
We want to improve Denver's airport and provide more facilities for our veterans' healthcare. Yet if these two projects can be so bungled, imagine how much of a debacle $1.2 trillion can be.
Here's where things get especially dicey. The so-called "infrastructure bill" provides a head-start on the outlandish Green New Deal, including:
$66 billion to bail out Amtrak to "improve" their Northeast Corridor and other routes
$39 billion for public transit
$21.5 billion for a new Office of Clean Energy Demonstration
$7.5 billion for electric vehicle charging stations, disbursed by the U.S. Dept. of Transportation
$5 billion to buy electric school buses & hybrids
Deciding that a climate change scheme is necessary doesn't mean it's going to work, however.
As Cato Institute senior fellow and Independence Institute scholar Randal O'Toole points out, Amtrak has never turned a profit in 50 years. Whereas Americans in 2019 averaged 15,000 miles by automobile and 1,100 miles by bus, Amtrak charted in less than 20 miles a person! Even in the targeted Northeast Corridor, Amtrak concedes it only serves 6% of intercity travelers.
In Colorado, FasTracks and Denver-Metro transit are similarly abysmal failures.  Even before the pandemic hit, RTD's estimates have been far off from expectations. In fact, O'Toole noted, RTD ridership rose by less than 27% from 2004 to 2018, while population growth increased above 27% and freeway driving skyrocketed above 45%. In 2005, transit covered 4.3% of Denver-area workers; by 2018, the number declined to 4%.
Since the pandemic, RTD says ridership is on average roughly half its pre-Covid levels. Clearly Coloradans just aren't biting. The lesson here is that spending tens of billions of dollars on underused services — simply because they have been ordained by the government as "best" — is fiscally irresponsible at best and utterly wasteful at worst.
Government also has inordinate difficulties adjusting to economic changes and accepting economic realities. Colorado's labor shortage is real. Even private businesses — which have much greater flexibility than inefficient government agencies — are struggling to cope. By government deciding which projects deserve scarce construction labor today, private companies and everyday individuals will be left behind.
While RTD reports transit use is slowly rising again, there aren't enough drivers to even reach pre-pandemic levels — even at starting wages for drivers at above $20 an hour.  It is naïve to think the bill can accommodate changing real-world scenarios.
The very idea that this bill represents an "investment" in the economy is nonsense. Rarely does government actually "invest" in anything. Rather, it first extracts wealth from the private sector through either taxation or borrowing.  Then, government simply spends it however government deems best.
Colorado's Democrats arrogantly believe it's acceptable to sap businesses and families and then declare, "We're going to put this $1.2 trillion to better use than you would." Really?
To support this, they have to believe the federal government will maximally reallocate private sector resources in a way that is most productive for the economy. They also have to think government will spend it on the right projects with utmost economic impacts — all because government is spending the money.
Improving roads and bridges is an appropriate and responsible thing to do. We expect these things from government. However, giving the feds a $1.2 trillion blank check to spend taxpayer dollars as they see fit is a disaster waiting to happen — and all for very little infrastructure benefit.
Coloradans should ask their Democratic representatives and senators: With such a track record of failure, why should we trust you to spend $1.2 trillion of our money wisely?
Jimmy Sengenberger is host of "The Jimmy Sengenberger Show" Saturdays from 6-9am on News/Talk 710 KNUS.  He also hosts "Jimmy at the Crossroads," a webshow and podcast in partnership with The Washington Examiner.