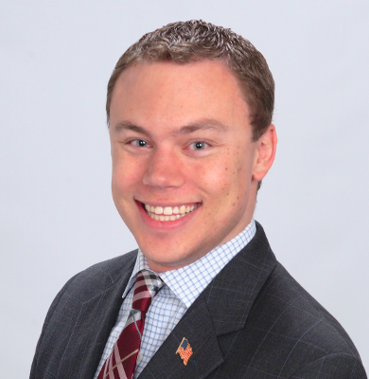 "Regular sessions of the general assembly shall not exceed one hundred twenty calendar days." So says Article 5, Section 7 of the Colorado Constitution.
And thank God for that.
As the western states were chartered in the 1800s, the framers of their constitutions placed a unique emphasis on the rights and "sovereignty of the people." Westerners, having migrated to make something of themselves in the "Wild West" – where governments were less constrictive, and opportunity and freedom seemed more abundant — were deeply independent. As Frank Hall, Territorial Secretary for Colorado (when it was Jefferson Territory) put it, Coloradans were a "free and radically independent people."
Thus, it's no surprise that the original Colorado Constitution empowered voters themselves to amend it, to propose and approve initiatives and referenda, and even to recall elected officials with no limits on the basis for removal – rights we still enjoy today.
But in a day and age where the U.S. Congress is near-constantly in session, passing bills into law throughout the year, you might not realize just how big a deal it is that our General Assembly is limited to 120 days.
The original constitution of 1876 established that, by 1879, the General Assembly would meet for no more than 40 calendar days in alternate years. While a constitutional amendment in 1950 changed it to every year, and a 1988 amendment brought us to the current annual length of 120 calendar days, we've rightly kept intact the framers' principle of a General Assembly limited in both time and scope.
It was sheer genius of the framers of the Colorado Constitution to limit the damage one legislative session can do – and for Coloradans to hold closely to this idea. And it was smart for Coloradans, in 1884, to constitutionally require bills be read at length. The 2019 legislative session, which just wrapped up on Friday sine die, is a prime example of how significant these provisions are.
Democratic majorities were able to devastate Colorado's oil and gas industry, diminish the natural right to keep and bear arms with the Red Flag Bill, and circumvent the U.S. Constitution's Electoral College with the so-called "National Popular Vote" Compact.
Democrats approved two TABOR-gutting bills for the 2019 ballot, one that would keep taxpayers' refund moneys forever and another that would allocate those dollars. They set loose local communities to hike minimum wages above the state level. And they opened the floodgates for employee lawsuits against businesses by allowing employees to sue employers without going to the Department of Labor and Employment first.
Fortunately, while Democrats secured massive victories, time constraints played a critical role in tempering the damage they could do with sweeping, one-sided legislation.
The final week of the session began with a backlog of nearly 300 bills. In the waning days of the session, some bills passed, others died, and still others might live to see another day next year. In some cases, the 120-day time limit — and Republicans' insistence that legislation be read at length, in accordance with the Constitution — squelched bills directly, but in other instances it forced the majority to prioritize certain bills and set aside those that were more difficult to pass without adequate time to negotiate and discuss.
For example, Democrats decided to pull the forced student vaccination bill and water down the statewide rework of K-12 sex education curriculum, both of which faced considerable conservative opposition. They put off efforts to establish government-mandated retirement and (TABOR-violating) paid family leave programs in favor of creating commissions to explore the issues and bring back their findings. And they effectively killed (for now) legislation to let local governments set rent control policies.
Just think of all the things a single party – whichever party – one that's been emboldened with greater power than at any other time in memory and guided by an extreme agenda, could do with a lot more time. Thankfully, the framers of the Colorado Constitution set a wise and sensible precedent for a legislature limited by time. While a single session is three times as long today as its original length, Colorado has not abandoned that principle.
And we're all better off for it – no matter which party holds the majority.
Jimmy Sengenberger is the host of Business for Breakfast on KDMT Denver's Money Talk 1690 AM and The Jimmy Sengenberger Show on News/Talk 710 KNUS.  He is the president and CEO of the Denver-based Millennial Policy Center.