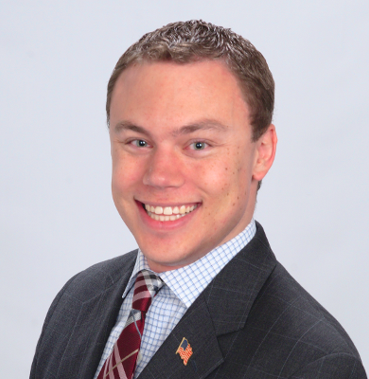 Less than two months ago, I wrote in this column about deep concerns I and others had over the partisanship and questionable actions already on display by Arapahoe County Clerk and Recorder Joan Lopez. 
"The key question is this," I closed the piece: "Can the people of Arapahoe County have any confidence in the 2019 and 2020 elections, and any confidence the clerk will do as good a job as has been done for years in Arapahoe County under previous leadership? Based on 10 months like this, I have my doubts."
What a difference six weeks makes in proving the case. 
Since the article was published on Oct. 8, Lopez: 
More has come out in the intervening weeks than listed above.  However, I'm not the only one concerned by all of this.  The Arapahoe County Republican Party unanimously approved a resolution last Thursday (which I drafted) calling for Lopez to resign.  Aurora Mayor-elect Mike Coffman has called for an investigation.  And two key Arapahoe Democrats have even expressed concerns which suggest a lack of confidence in Clerk Lopez.
Montgomery, after conceding Aurora's mayoral race to Coffman on Monday, pointed to issues in both Arapahoe and Adams County that he acknowledged should not "happen to any other candidate again." 
"Do we think it had an impact on the election?" he asked.  "Yes.  People didn't get a chance to express the most precious thing they have as a citizen, and that is the right to vote."
In addition, Arapahoe County Democratic Party Chairwoman Kristin Mallory Westerberg expressed her personal concerns on Facebook about the election issues.
"Personal Opinion: Aurora should be it's (sic) own County," she wrote.  "And the (future) City and County of Aurora should run it's (sic) own elections.  Three counties 'overseeing' the third largest and most diverse City is ludicrous... especially the elections aspect of it."
Sure, a reasonable case can be made that Aurora should handle its own elections.  In fact, I suggested back in March that my city might do that when Lopez first caught my attention.  (Sharing this idea led the clerk to block me on Twitter.)
Moreover, a reasonable argument can be made that three counties in one, large city is a convoluted way to run an election in that city.
But to imply that it cannot be done — and done effectively — is, well, "ludicrous."  Lopez's predecessor and former boss, Matt Crane, was able to oversee mail-ballot elections just fine in Aurora in 2013, 2015 and 2017.  There weren't major problems identified, questions about partisanship on his part or confidence-shattering delays in ballot counting.
The problem with elections in Arapahoe County — and especially Aurora — isn't the system.  It's not the rank-and-file staff working in the clerk's office, either.  The problem is that Lopez and her inexperienced leadership team weren't adequately prepared for the elections, understaffed their ballot counting operation and acted in an explicitly partisan fashion.
With the all-important 2020 elections hanging over us, I've called for Lopez's resignation. But the fact that two leading Democrats in the county have publicly shared concerns — albeit in a subtle way — is at least noteworthy, if not significant.  One can only hope that they will insist on meaningful change in the clerk's office — and hopefully something bold.
Jimmy Sengenberger is host of "The Jimmy Sengenberger Show" on News/Talk 710 KNUS.  He is also president and CEO of the Denver-based Millennial Policy Center. His opinions are his own.