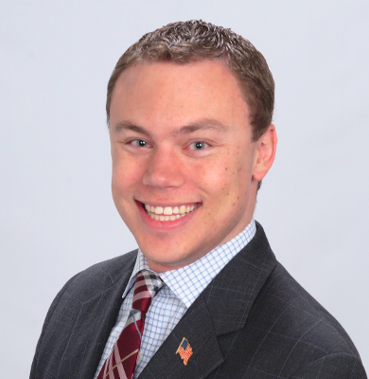 While Colorado Democrats gear up to advance the (faulty) idea of a health care "public option," there are some tremendous, bipartisan remedies that can reduce costs and increase access.
At the State of Reform health care conference in Denver last Wednesday, I participated in a panel with an esteemed group of experts in the field.  I represented the Millennial Policy Center and joined representatives of the Colorado Health Institute, the Center for Improving Value in Health Care and the Department of Local Affairs.
We all know about skyrocketing costs.  My presentation focused on one thing that is both a cause and effect of ballooning costs: a growing difficulty for patients to access health care services. 
In 2014, Colorado expanded Medicaid (Health First Colorado).  This grew state health care rolls by more than 400,000. Because Medicaid reimburses doctors and hospitals less than private insurers, nearly 30% of providers don't accept it, a challenge for beneficiaries in rural and mountain communities especially.
For publicly and privately insured individuals, access is tied to a crippling shortage in providers — physicians and dentists alike.  According to Merrit Hawkins, roughly 26% of Colorado physicians were aged 60-plus in 2015.
Moreover, Kaiser Family Foundation tallied the number of Coloradans in a "Health Professional Shortage Area" (HPSA), referring to areas and population groups "experiencing a shortage of health professionals."  They find more than 1.1 million Coloradans are in an HPSA for physicians, with over 860,000 for dentists.
When the supply of a good or service declines while demand climbs, prices rise.  That's basic economics, and it works in health care like anything else.  Thus, fewer available providers means the cost of existing providers goes up.  The challenge, then, is to boost the number of providers.
Fortunately, increasing the number of available physicians and dentists isn't the only solution.  Both technology and other types of care providers can make a meaningful difference in people's lives.
For example, telemedicine uses telecommunications technologies to remotely diagnose, treat and monitor patients anywhere.  It's especially useful for underserved rural, mountain and urban communities, allowing them to access health care in a timely fashion when it's hard to get to office-based providers.
Research shows expanding telemedicine results in more access and better care at lower cost.  Fortunately, Colorado is a national leader in telemedicine.  First Health Colorado reimburses things like phone and email exchanges, remote patient monitoring and live video conferences.  And Colorado removed its previous law restricting patients' access to telemedicine in mostly rural communities.
Attorney General Phil Weiser (one of the conference lunch keynotes), legislators and other speakers from across the spectrum addressed the value of telemedicine.  Policymakers must plug holes wherever there are weaknesses to ensure that public and private telemedicine availability is common and cross-state telemedicine access is maximized.  This can definitely be done on a bipartisan basis.
Colorado has also made great strides in empowering qualified nurse practitioners (NPs) to provide more medical care, such as easing their qualification requirements to prescribe medication.  NPs are not doctors, but they go through rigorous training and meet high standards to operate.  They're similar to primary doctors but are lower cost.  They don't practice beyond their certification and refer people when necessary.
Recently, the onerous time frame for NPs to qualify for prescribing ability was reduced.  That's good.  But more should be done to unleash their potential as health-care providers, including less unnecessary regulation.
Similarly, a dozen states have licensed "dental therapists" (DTs) to address their dental shortages.  DTs are not dentists; they're well-trained, licensed, mid-level providers akin to NPs.  They provide preventative and routine care, but "unlike hygienists [DTs] can also perform irreversible procedures including some restorations and extractions."
A 2017 University of Washington study on long-term permitting of DTs in Alaska concluded DTs "resulted in meaningful difference in overall oral health in communities, with rates of preventative care going up and fewer extractions."
State Sen. Dominick Moreno and Lt. Gov. Dianne Primavera — both Democrats — said they're looking into licensing DTs. That's good.
The key ailment in health care is access to care.  Much of it is cost; a lot of it is provider availability.  Fortunately, there are unique, bipartisan remedies that center on boosting patient choice and provider competition and unleashing patient and provider freedom.
Jimmy Sengenberger is host of "The Jimmy Sengenberger Show" on News/Talk 710 KNUS.  He is also president and CEO of the Denver-based Millennial Policy Center. His opinions are his own.