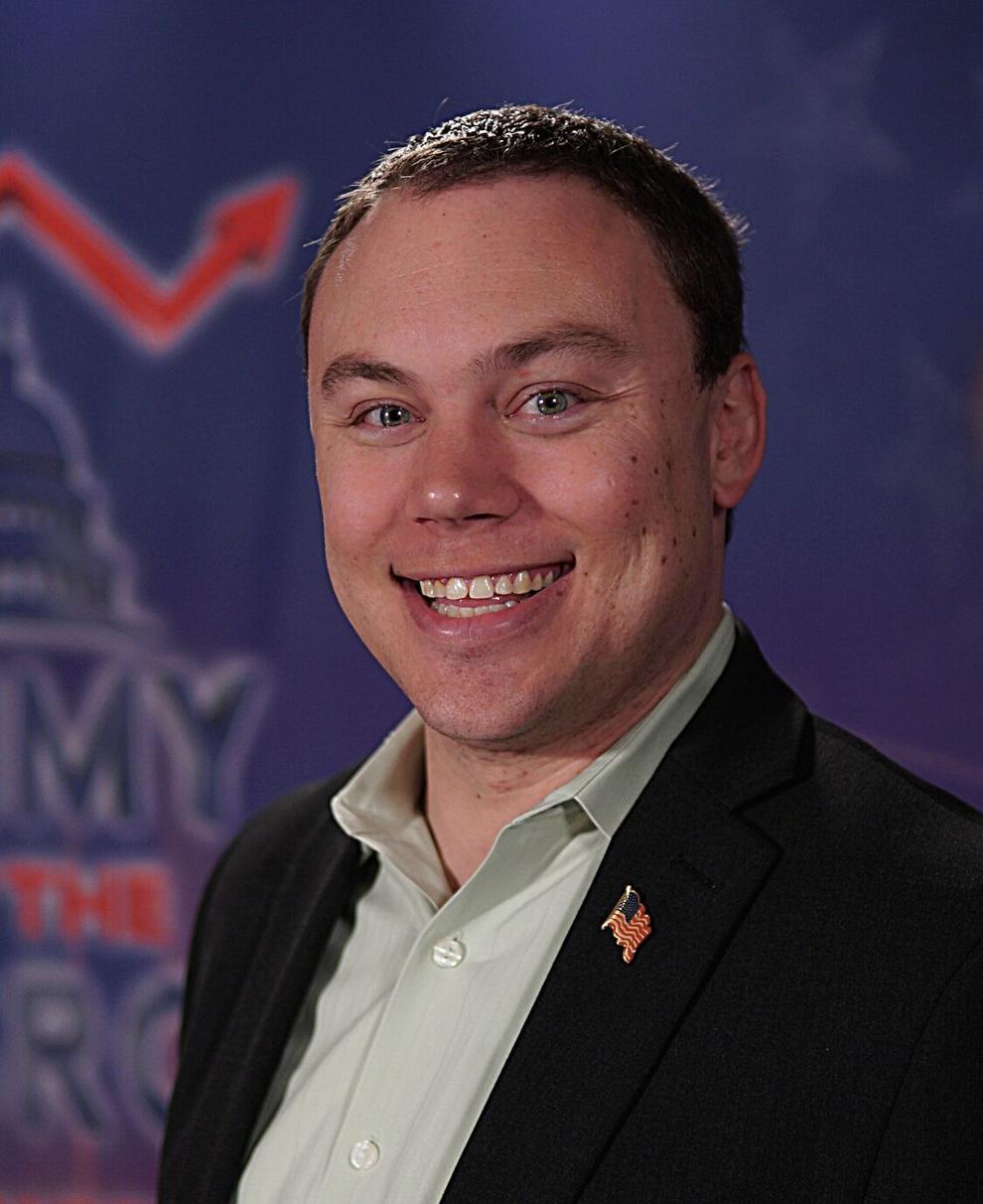 President Joe Biden is swinging through Colorado to speak at the National Renewable Energy Laboratory in Golden this afternoon. His first trip to the state as president, Biden will tout the ways his economic agenda will supposedly "help tackle the climate crisis, modernize our infrastructure and strengthen our country's resilience while creating good-paying, union jobs and advancing environmental justice."
That agenda is embodied in his $1.6 trillion infrastructure bill, massive $3.5 trillion budget reconciliation package and numerous regulatory changes. He's put a moratorium on all federal oil and gas leases, nominated as director of the Bureau of Land Management (now headquartered in Colorado) an environmental extremist who diddled with eco-terrorism, and embraced much of the Green New Deal.
Whereas America became a net-exporter in oil and natural gas under President Trump, Biden's policies have already got him begging Middle Eastern countries to boost oil output.
It seems apropos that the president would choose Colorado to emphasize his radical agenda on energy and climate change. The oil and gas (O&G) industry — one of Colorado's most important economic sectors — has already suffered under the boot of Democratic "leadership." In pursuing a sort-of Green Little Deal for Colorado, they've led a full-frontal assault on O&G production since 2018.
That year, voters rejected Proposition 112, a proposed 1,500-foot O&G production setback. That didn't stop Gov. Polis and legislative Democrats from overriding that pesky "will of the people." They rammed through SB181 in 2019. Polis eagerly signed it. SB181 vastly strengthened the power and control of the Colorado Oil and Gas Conservation Commission (COGCC) over the industry.
SB181 also let counties and municipalities loose on setbacks and more. COGCC now effectively sets a "regulatory floor" while local authorities can establish tighter restrictions than the statewide commission. But if, say, Weld County wants less regulation than COGCC, that's not allowed.
Polis and his Green Little Dealers launched a centrally-planned "Climate Action Plan," mandated that every bill's "greenhouse gas pollution impact" be included in fiscal notes, and more. That was only 2019.
Democrats added more red tape in 2020 and 2021, especially as counties and municipalities approved O&G production moratoriums and setbacks. This pernicious project is part of Polis's radical agenda to reshape Colorado's energy economy and make it "100% Renewable Energy by 2040." Energy innovation to address climate change is a good thing, but this is reckless and irresponsible.
No wonder Biden eagerly celebrates Colorado Democrats' energy production stranglehold. Colorado already leads the nation in Biden's prosperity-sapping environmental agenda; now he wants to nationalize what we have done.
While holding themselves out as "moderate voices," Sens. Bennet and Hickenlooper have ghosted Coloradans on the $1.6 trillion infrastructure and $3.5 trillion budget reconciliation debates.
We've seen more thoughtful leadership from actual moderate Democrat senators like Joe Manchin (WV) and Kyrsten Sinema (AZ), including a seminal Wall Street Journal op-ed by Manchin insisting $3.5 trillion is too steep a cost.
As Eric Sondermann wrote, this "raises the question of why Colorado's Bennelooper, longtime reputed moderates, are not on board with Manchin and Sinema. As Denver's Mayor and his young sidekick, Hickenlooper and Bennet preached and practiced fiscal responsibility with municipal finances. What became of those two fellows?"
What will it take for Colorado's senators to be voices of reason? Bennet, who's hiding from Biden today, avoids any public dissent from the party line. Perhaps he's trying to get some of his own pet projects into the big bills so he can promote the pork in his reelection bid. For example, Bennet wants to set aside more public lands from energy development and pass a bill to tighten regulations on orphan wells — both of which could hurt our energy economy.
As of deadline, we don't know if Hickenlooper will be at the speech. No surprise there; our junior senator has been AWOL. Eight months in, Hick hasn't even spoken on the Senate floor yet. What's he doing, touring D.C. pubs?
On the House side, some Democrats recoil at the radicalism. Several Democrats sent Speaker Pelosi a letter refusing to endorse any bill that targets one, specific industry group: oil, natural gas and refining. Astonishingly, none of Colorado's Democrats were among them.
In contrast, Reps. DeGette and Neguse voted down every proposed amendment to the $3.5 trillion reconciliation bill that came before the House Natural Resources Committee. While Rep. DeGette has a committee hearing today, Reps. Crow, Neguse and Perlmutter will all be side-by-side with Biden.
Let's be clear: Colorado is a national leader in O&G production. We're America's fifth-largest crude-oil producer and seventh-largest natural gas producer. According to 2019 data from the American Petroleum Institute, the oil and gas industry "supports nearly 340,000 total jobs," provides more than $34.1 billion in wages and injects $46.1 billion annually to the state economy.
Moreover, Colorado's O&G industry even generates $283 million in funding for environmental conservation into the Land and Wildlife Conservation Fund (LWCF).
How is it that not a single Colorado Democrat — especially Polis, Bennet, Hickenlooper, DeGette, Perlmutter, Crow, or Neguse – is taking a stand for our state's many oil and gas workers? Instead, they endorse Biden's environmental and economic extremism and/or refuse to challenge him on their behalf.
Some job they're doing, "fighting for Colorado."