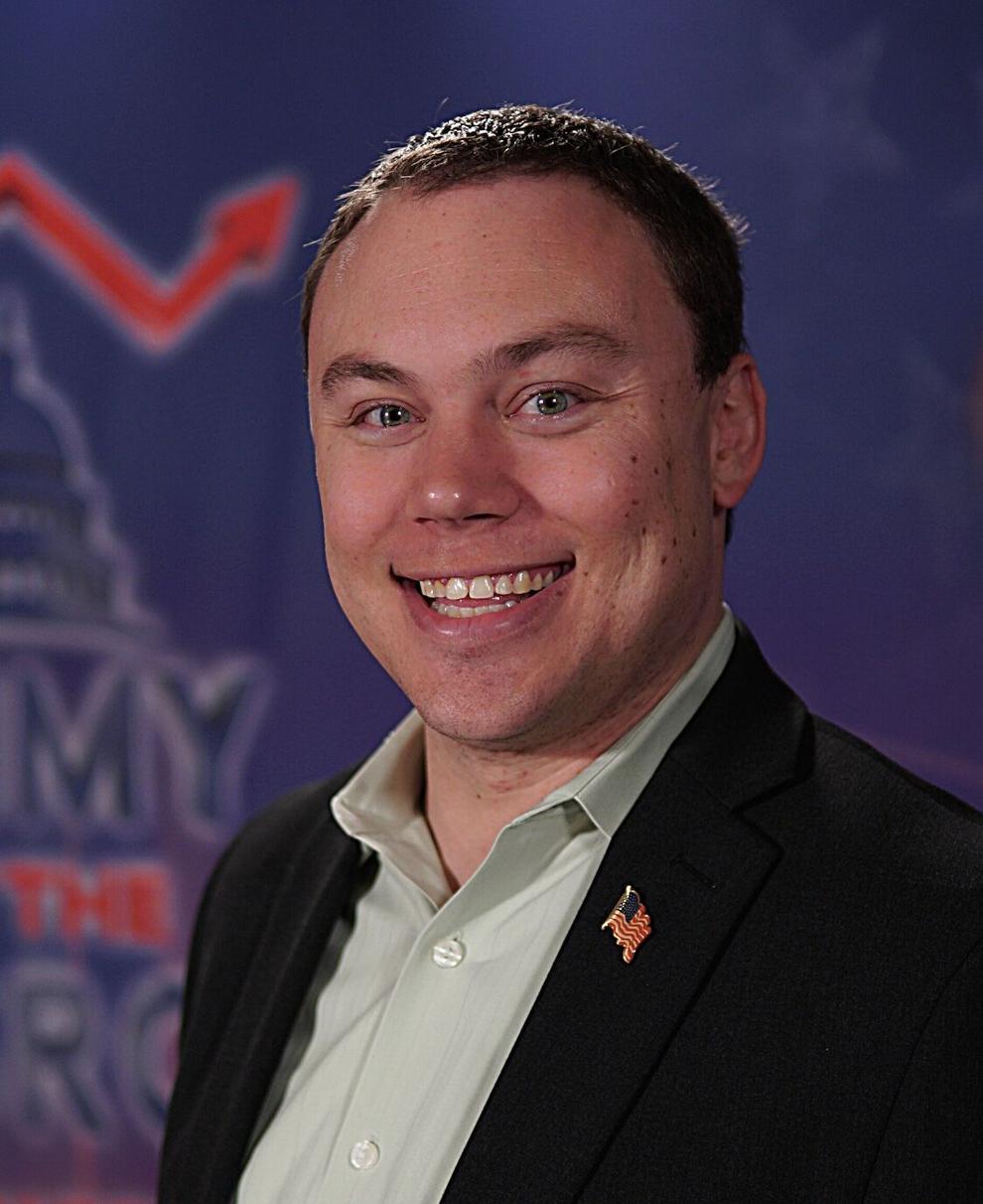 When the pendulum swings too far in one direction, it almost always swings back. Last night, voters across the country rose against the insanity they've been living under. The message was spread far and wide, loud and clear: Enough is enough.
In Virginia, where President Biden won by 10 points in 2020, Republican Greg Youngkin secured a victory of more than 2 points. Even in hardcore Democratic state New Jersey, the race for governor was too close to call late Tuesday night. Buoyed by economic anxiety and parents fed up with what's happening in schools, the national scene spells bad news for Democrats in 2022.
Colorado's local elections reflect real synergies with the passions in Virginia and New Jersey. Two stand-out victories struck a resounding blow to the status quo, teachers unions and socialists — in the elections for Douglas County School Board and Aurora City Council. 
Douglas County parents rose up big time. They rebuked the teacher's union and defeated the status quo by electing the four-candidate "DSCD Kids First" slate.  Concerned parents Becky Myers, Christy Williams, Kaylee Wineger and Mike Peterson ran as a team.
They collectively tapped into intense frustrations over school closures, remote learning failures and unscientific classroom mask mandates. Moms and dads have seen their children suffer academically and mentally for far too long, feeling like they had no recourse. But Tuesday, they had the chance to do something about it. And they did. In each race, the DCSD Kids First candidates won by at least 53% of the vote. 
They spoke to the many parents who are fed up with the growing ideological upheaval in public schools, especially when it comes to Critical Race Theory.  For example, as I wrote about back in May, DCSD hired The Gemini Group, LLC, to run workshops and trainings on "equity" — at a cost of $36,900. Gemini's interpretation of the word is politically charged and rooted in a CRT-based philosophy. 
"Equality is good, but equality will not get us to equity," they said in the training.  "(Equity is) a value.  (W)e are responsive to the value of the organization where we work and the expectation that this is how we will inform and educate our children."
"You might have a different thinking process, but this is how school districts where your children attend, educate your children," they continued.  "This is the value that's important" (emphasis added).
As I wrote, "What matters is the ideology being injected into — and prioritized within — the district's culture…If Gemini says equity is THE value that's important, then the message to educators is clear: Prioritize equity."
In reality, it's impossible to have both equal opportunity and equal outcomes.  Opportunity is about ensuring a level playing field for all; if the goal is equal results, you necessarily distort the playing field.
DougCo parents understood this. They'd had enough of the policies and were done with being ignored at school board meetings.  As former Wisconsin Gov. Scott Walker tweeted Tuesday night, "Lesson of the night: Don't piss off parents." 
Or as DCSD Kids First campaign manager Holly Horn put it, "Parents and community members feel it is time to get back to the basics of educating our kids first and that parents must have a seat at the table to join the conversation surrounding their child's education."
In Aurora, a conservative slate similarly defeated the city's radical elements and secured a two-vote majority on the City Council. Danielle Jurinsky and Dustin Zvonek won both at-large seats up for grabs. Incumbents Dave Gruber (Republican) and Allison Hiltz (Democrat) did not run for reelection; thus, this is a net pickup for Republicans.
Steve Sundberg defeated socialist Bryan Lindstrom in Ward II, which was previously held by Democrat Nicole Johnson — resulting in a second pickup.  (Johnson resigned earlier this year and the seat is currently vacant.)  Jono Scott bested Ruben Medina to hold Ward III, held by outgoing councilwoman Marsha Berzins. Among the five members of the team, Bill Gondrez was the only loss; incumbent Crystal Murillo held on.
One of the most significant reasons for the anticipated 6-4 Republican majority is crime. As I recently pointed out, Colorado's violent crime rate has reached a 25-year high. Homicides are up 28% between 2019 and 2020. In Aurora, violent crime and homicide are acute crises. Property crime in Aurora skyrocketed at a dramatic clip, with auto thefts alone up more than 70%. 
The conservative slate brought a unified message of safety as its top priority.  Aurora voters' concerns about public safety and crime are palpable. They're done with it, just as they're over the socialist shenanigans. 
Case-in-point: socialist Ward IV Councilman Juan Marcano, a Democratic Socialist of America. Even as crime rises in Aurora, Marcano advocates the "8 to Abolition" national campaign, which includes defunding the police and removing police from schools. He's excessively attacked law enforcement and repeatedly maligned his Republican colleagues as members of a "sadistic death cult."
At a recent council meeting, Marcano decreed the Republican Party is "the most dangerous organization that has ever existed on this planet." (Mao's Chinese Communist Party and Hitler's Nazi Party remain unavailable for comment.)
Aurora residents — and I am among them — are clamoring for collaborative solutions to the many real-world problems their communities face. They don't appreciate when their elected officials spew such vindictive hatred ad nauseum.  And they most certainly don't appreciate policies that undercut their kids' safety.
Tuesday's elections show us what can happen when good people rally together behind a bold, unified message that speaks to the public's genuine, legitimate concerns and fears.  Whether you're a concerned parent, a fed-up business owner, or you just want to feel safe in your own home, your voice is finally being heard.  Don't let up.