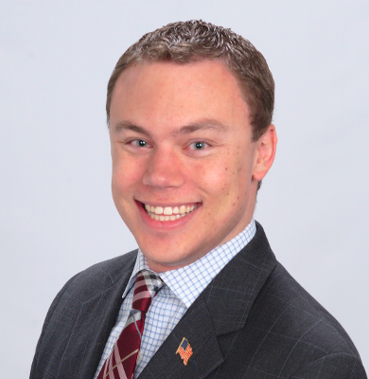 Arapahoe County Clerk and Recorder Joan Lopez had no elections experience prior to being elected clerk.  And it's showing — frequently — in ways that should make every resident question her ability to fulfill her duties.
Indeed, in just 10 months in office, Lopez, a Democrat, has already proven herself woefully out of her depth and to be a hyper-partisan actor.
For example, at Global Fest Aurora on Aug. 17, office staff and the clerk herself distributed a flier encouraging voter registration.  Typically, this might seem suitable for a clerk.  But not Joan Lopez. 
The flier included the following statement: "Registered?  Great!  Vote early and vote often."
I'm serious.  This is not the joke Republicans have been telling about Democrats for decades.  An official handout by a county clerk and recorder actually encouraged voters to "vote early and vote often."
After she was challenged on Twitter for her folly, Lopez conceded the error.  "After feedback on the language," she said, the wording was changed to, "Save time and vote early."  "We apologize for any upset this may have caused!" Lopez proclaimed.
"After feedback."  "Any upset."  Right.  As former Deputy Secretary of State Suzanne Staiert replied to Lopez, "An election official should not need feedback to know why this is bad."  
Constituents might ask how many taxpayer dollars were spent on the original printing, on overtime pay for staff working Global Fest on a Saturday and on reprinting the fliers.
I cannot recall an elected county official making such a glaring, unforced error in her official capacity.  But this is par for the course for someone who rode a wave and stumbled into an office she wasn't qualified for.
Also consider Lopez's partisan nature.  An openly political Democrat, she's promoted the campaign of Aurora City Council candidate Juan Marcano and encouraged donations.  In early 2016, Lopez started and served as registered agent for the independent expenditure committee "Hardcore Democrats."  She continued her role while clerk until I tweeted about it the morning of March 13.  I noted that Hardcore Democrats was backing another left-wing Aurora candidate, Martha Lugo.  (Afterward, her husband – previously just the filing agent – was made registered agent.)
Following that tweet, I wondered aloud — as an Aurora resident — if the city "might eventually examine opportunities to run their own elections."  Later that day, Lopez blocked me from the official @ArapahoeClerk Twitter account.
But she didn't just block me.  At least three fellow constituents were also blocked, including former Deputy Secretary of State Suzanne Staiert and Lisa Flanagan-Crane (Lopez's predecessor's wife).
The next morning, I railed against Lopez's partisanship on the radio, and later that day, we were all unblocked.  (Although I'm still blocked by Lopez's supposed "personal" Twitter account, @thevotinglady, which confusingly is labeled "Joan Lopez Arapahoe County Clerk and Recorder.")
Public officials blocking constituents on social media accounts is illegal under the First Amendment, and multiple federal and state cases have shown this (such as decisions against President Donald Trump and state Senate President Leroy Garcia).
Let's be real.  The position of county clerk and recorder is supposed to be a professional role above politics.  At least, that's what I've learned from the likes of Lopez's predecessor, Matt Crane.
As clerk, Crane worked his tail off to be as nonpartisan as possible, even though he was a registered Republican.  There's nothing wrong with being a member of a party and serving in a professional position — in fact, it's pretty much necessary to get elected — but when you run an IEC and endorse radical candidates, and you block political opponents who are constituents on social media — even if only for 24 hours — and you hand out material stating "vote early and vote often," one has to wonder what's going on in the Arapahoe County Clerk's Office.
The key question is this: Can the people of Arapahoe County have any confidence in the 2019 and 2020 elections, and any confidence the clerk will do as good a job as has been done for years in Arapahoe County under previous leadership?
Based on 10 months like this, I have my doubts.
Jimmy Sengenberger is host of "The Jimmy Sengenberger Show" on News/Talk 710 KNUS.  He is also president and CEO of the Denver-based Millennial Policy Center. His opinions are his own.