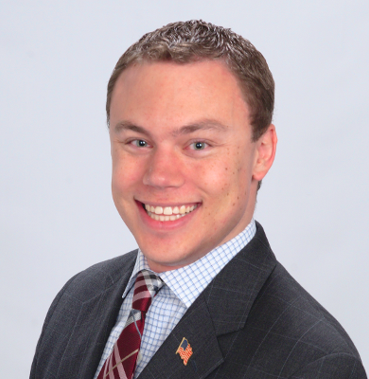 On Tuesday, Donald Trump, Jr. and Turning Point USA (TPUSA) founder Charlie Kirk spoke at Colorado State University. Unsurprisingly, their visit stoked controversy and vigorous protests on campus.  CSU is to be commended for doing the default: allowing guest speakers on-campus.  But its president, Joyce McConnell, didn't allow it without taking a marginalizing pot-shot at the event. 
In a community-wide email in September addressing a swastika drawn on a campus wall and a blackface photograph incident, McConnell rightly denounced "acts of bias and racism."  But she then discussed what she "also learned" — that Kirk would be speaking on-campus.  McConnell returned to underscoring the need to "denounce hateful acts swiftly and powerfully."
McConnell runs an academic institution.  She chooses her words carefully.  Her comments unquestionably connected the TPUSA event to swastikas and blackface — and thus, marginalized the student organizers.
I do worry that TPUSA overemphasizes "owning the libs" — that is, the idea that defeating your political opponent trumps persuading others.  But I'm encouraged that such an organization helps embolden college and high school conservatives who are often marginalized to the point of feeling compelled to shut up or play liberal.
Kirk and TPUSA have rightly identified a raging "culture war" against free speech at colleges, universities and high schools around the country.  Another Colorado university — my alma mater, Regis — underscores this.
In a 2018 article for Colorado Politics, I celebrated a decade in talk radio, including five years of my own AM talk shows.  I noted how I first hosted a college radio show in the basement of Regis University's Student Center.
The program — Seng Center with Jimmy Sengenberger — ran Thursday nights on Regis's KRCX 93.9 from September 2008 through June 2011.  Even as my time at Regis was winding down, I praised the institution for the "freedom to stir the pot" in a column for The Highlander newspaper.
Regis, I wrote, "encourages students to think for themselves, to challenge the status quo, to take advantage of opportunities and make a difference in the world and to work toward an answer to one of the most thought-provoking questions one can ask: how ought we to live?"  And, I said, despite my disagreements with many university views, "my rights to speech and to press have been upheld with remarkable fortitude."
But now, in 2019, things have changed — drastically.  If I were part of Regis's 2020 graduating class, I'm convinced I'd never publish those words.  I'm sure I could not do today the things I did then — from solo-hosting a dynamically conservative show and interviewing controversial guests like Tom Tancredo in-studio, to publishing "provocative" newspaper op-eds, to (as the College Republican president) bringing an ex-Jihadist to speak.
That's not just me saying this.  Many Regis students attest to this.  And at least one faculty member — my good friend, associate professor of communication Rob Margesson — openly agrees.  A self-described leftist, Margesson takes seriously the classical liberal value of free speech — even teaching a free speech class, which I spoke to last spring.
"The climate at most colleges around the United States right now is pretty hostile to conservative thought," Margesson recently shared on my radio show.  "I do feel like campuses across the United States have become — especially administrators — afraid of students, and afraid that, if someone like you were to have the opportunity to share conservative views, that certain students would be offended enough to rise up.  Administrators are just risk averse."
Yet, Margesson is hopeful, particularly because when students understand the virtues of free speech, they generally warm up to it. "Students, when I introduce this topic of 'would you be comfortable with someone coming on campus and expressing views that you feel are hateful or defamatory' — they're, 'No.'  Right out the gate, they're like, no, we're not comfortable with that.  That shouldn't be allowed, which to me is scary — 'allowed.'  But once I walk them through the logic of how speech works, they tend to become reasonable about these sorts of things."
CSU president Joyce McConnell shouldn't virtue signal by convolutedly tying mainstream conservative speakers to Nazism and racism.  She — and campus administrators everywhere — should take the Margesson route and boldly explain why free speech is critical for learning and for a free society.
Jimmy Sengenberger is host of "The Jimmy Sengenberger Show" on News/Talk 710 KNUS.  He is also president and CEO of the Denver-based Millennial Policy Center. His opinions are his own.