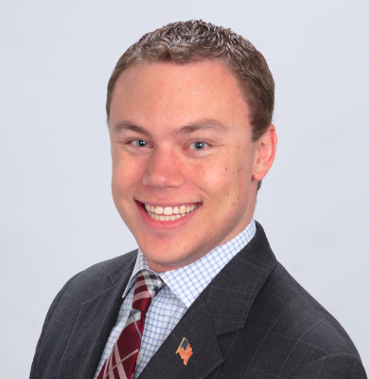 I will make a prediction: In the impeachment trial of President Donald Trump, Sen. Cory Gardner will vote no on new witnesses and no on convicting the president.  If both prove correct, Gardner will be doing right by Coloradans — unlike Rep. Jason Crow, impeachment manager.
Because of his tough re-election fight, pundits across the country frequently lump Gardner with moderate colleagues Lisa Murkowski (Alaska), Susan Collins (Maine) and Mitt Romney (Utah) as senators who may vote to invite new witnesses to testify.  New witnesses would be individuals — such as White House Chief of Staff Mick Mulvaney and former National Security Advisor John Bolton — who were not previously brought before the U.S. House of Representatives during their investigation.
Gardner will be on sound footing to join his Republican colleagues in voting against new witnesses and removal, for several reasons.
On witnesses, the key question is, "Why didn't Democrats call Mulvaney or Bolton to testify in the House, when they were 'gathering the facts?'"  Nothing has substantively changed, and the answer is obvious.
House Democrats didn't want to undergo a protracted court battle to get these witnesses to testify under subpoena.  They claimed time was of the essence (despite holding onto the impeachment articles for five weeks) and punted to the Senate.  Yet the House is supposed to oversee the investigation and impeach, not the Senate.  Intelligence Committee Chairman Adam Schiff should have done it when the ball was in his court.  (In Bill Clinton's trial, three witnesses testified to answer pre-existing questions.  None were "new.")
Regarding removal, the case is flimsy at best and hyper-partisan at worst.  Gardner should unquestionably vote no. Contrary to the "Convict Him!" brigade cheering on Crow, there is every reason to think Coloradans want this process over and done with, too.
First, Coloradans are almost guaranteed the Senate will not convict and remove Trump.  Not a single Republican voted to impeach in the House — two Democrats joined them — and the case is not remotely overwhelming to swing Republican senators on board.
Second, Coloradans of all stripes undoubtedly recognize there are many issues more important than Trump's Ukrainian policy, his phone call with that country's president and nullifying his election and his 2020 candidacy.  Especially given that the president won't be removed, further delays in getting to the inevitable will distract from the real issues.
Third, the "bipartisan consensus" for impeaching and removing a president — the consensus Speaker Nancy Pelosi and impeachment manager Jerry Nadler said in the past was needed — just doesn't exist.  The latest national polling average from RealClearPolitics holds 47.5% favor impeachment and removal — compared with 48.1% who disapprove. That's a 0.6% lead for "don't do it."
On Sept. 30, Americans favored removal by a 4.6% margin (48.3% to 43.7%).  That lead dissipated as Democrats made their case; support for impeachment ticked down while opposition increased noticeably.  Meaning Democrats have actually persuaded more Americans that Trump shouldn't be impeached.
Colorado Democrats might counter that this is national data, not Colorado-specific polling.  But Colorado-centered polls on impeachment are few and far between.  It doesn't appear there are any public polls since last fall — when the national numbers were better for Democrats — and the trend alone speaks volumes.
Plus, Colorado conservative activists are fired up to defend Trump against spurious attacks.  Gardner will be more likely to hold his base together — and not actually tick off unaffiliated voters in the process — by declining to prolong the inevitable and voting to acquit.
Some say Coloradans will take it out on Gardner over impeachment because Colorado went for Hillary in 2016 and President Trump's poll numbers are low here. That is a narrow view that underestimates Gardner's political prowess and discounts all of the above.
I'd be more concerned about impeachment negatives if I were Jason Crow than Cory Gardner.  A first-termer representing the swing CD6, Crow ought to keep in mind how his fellow impeachment manager, Adam Schiff, won his seat.  In 2000, Schiff defeated swing seat Republican incumbent James Rogan — one of 13 House Republicans who prosecuted Bill Clinton in 1999.
The fact that Crow is prosecuting Donald Trump will not be forgotten.  And it just might help ensure leading Republican contenders Steve House or Casper Stockham retake the district for Republicans — and boost Gardner in CD6.
Jimmy Sengenberger is host of "The Jimmy Sengenberger Show" on News/Talk 710 KNUS.  He is also president and CEO of the Denver—based Millennial Policy Center. His opinions are his own.