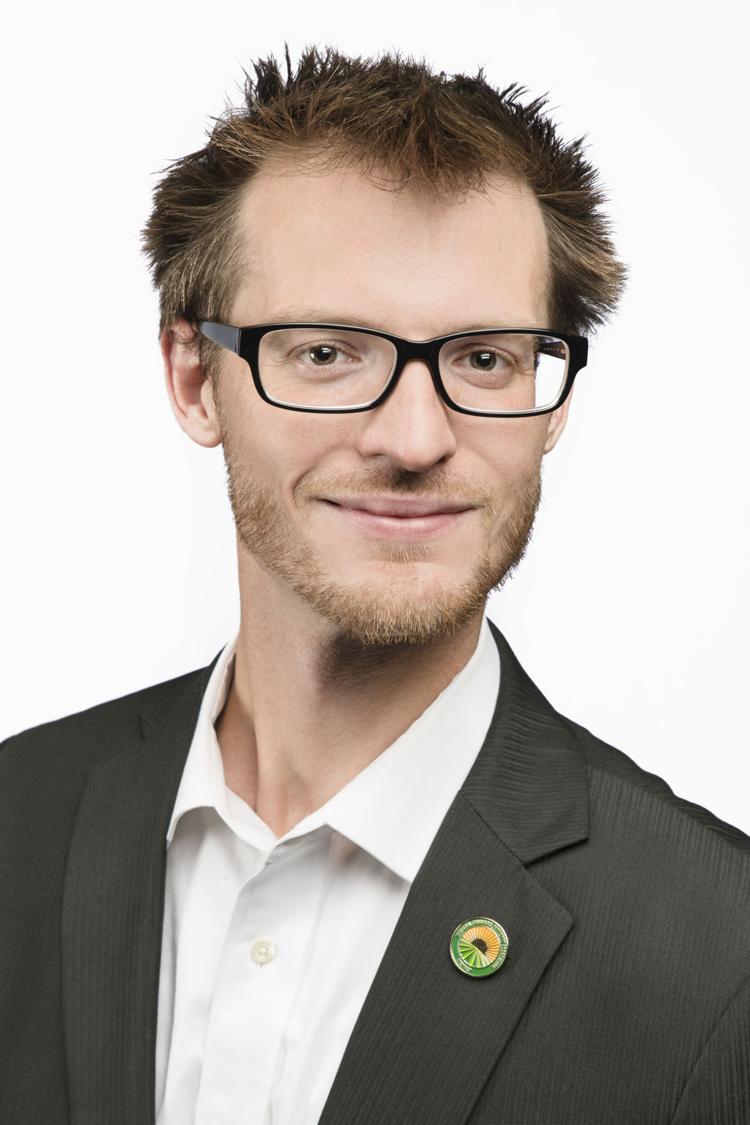 Eight years after then-Gov. John Hickenlooper proudly and publicly declared he would be voting against Colorado's cannabis-legalizing Amendment 64, it's time for Hick to admit: He needs weed more than weed needs him in his current U.S. Senate race.  
It is true that Colorado's accidental politician faithfully enacted the will of his voters, despite his own reluctance, overseeing the implementation of the world's first government-regulated, adult-use cannabis market. With his signature, our obstinate market launched a full six months before Washington state's and has continued to set the bar for an economically sustainable model, especially when compared to Oregon's oversaturated or California's faltering markets.
However, the cannabis industry in Colorado has matured and learned to fight for their own interests. In the 2018 gubernatorial race, the influence of cannabis went beyond direct spending and endorsements. The largely self-funded candidate Jared Polis combined the state database of badged cannabis employees with the voter file to identify a universe of potential Polis supporters, and designed direct messaging in step with contemporary issues around cannabis.
These industry employees and stakeholders were then targeted with text messages and campaign mailers highlighting cannabis as an issue "other politicians must realize...is a winning issue for candidates to run on," Polis told The New York Times in a June interview. Dubbed "America's first pot governor" before taking office, Polis was a stark contrast to the Gov. Hickenlooper he was replacing.
Cannabis activists have a clear memory of Hickenlooper vetoing three cannabis bills on his way out the door, including one that would have made autism a qualifying condition for medicinal cannabis use. At the time, he expressed concern about impaired driving and brain development, as well as a possible crackdown by federal authorities. 
In the first five years of adult-use sales, Colorado cannabis has put more than $1 billion in to the state's coffers, accruing more than six billion dollars in retail sales. Surveys show that while youth use in Colorado has remained relatively flat after an initial dip post-legalization, 80% of our teens continue to abstain. In June 2019 the industry had licensed just shy of 3,000 businesses. Recent reports have the industry, including ancillary support companies, employing more than 45,000 Coloradans. 
It would be reasonable to expect a formal endorsement — and all the trimmings that accompany one — from various groups and representatives of the cannabis industry federally, but also particularly in Colorado this year. Industry leaders have already voiced their support and pledged dollars to candidates relative to the issue. 
Fortunately for the former governor, when our state's voters overwhelmingly backed cannabis in 2012, he wasn't alone in his opposition. Then-Rep. Cory Gardner was a vocal opponent as well. 
However, while Hickenlooper has not gone on to champion the industry, political opponents from both parties, like now-U.S. Sen. Gardner, have. Gardner has flaunted his relationship with President Trump to assure the industry of their safety, protected the industry from undue police action from a hostile DOJ, and has sponsored legislation that would allow for states to regulate cannabis as they see fit and provide financial services to the industry. The Republican senator even put his name on legislation that would remove participation in the state-legal cannabis industry from the list of activities that automatically bar naturalization. 
By all indications Gardner's efforts are mere politicking. Recently, he called on the Small Business Administration, pleading for assistance for Colorado's restaurants and franchises, notably failing to mention the cannabis cause he claims to champion. Gardner has even failed to defend his own SAFE Banking Act from GOP allies, allowing the historic bill to stall in the Senate. The senator's inaction on cannabis has presented an important opportunity for the cautious governor to show his progression on the issue.
Hickenlooper is fond of citing the political ideology that the states are the "laboratories of democracy," and the perfect home for the cannabis experiment. Now, after five years of consistently positive results, the time has come to declare that experiment a success.
A U.S. Sen. John Hickenlooper could lead an informed and intentional drive for the end of federal prohibition in Washington D.C., simply by taking lessons learned from Colorado's stalwart rollout of the adult-use industry, infusing them with state initiatives like Illinois' social-equity licensing program, and allying himself with subject matter experts like Ean Seeb, the governor's special advisor on cannabis. 
This support can be indicated immediately. Recently, the HEROES Act was introduced in the U.S. House, which included language in it that would allow state-legal cannabis businesses equitable access to federally regulated and insured financial institutions, as well as critical COVID relief access. The initiative has been led by Colorado's own U.S. Rep. Ed Perlmutter.
Anyone who would hope for this essential industry's support in the Senate race in November could take care to demonstrate it now by supporting this initiative in the upper chamber.  
It shouldn't have taken a hero, but it's what cannabis needs now.
Vince Chandler is social media manager for the Denver-based National Cannabis Industry Association.