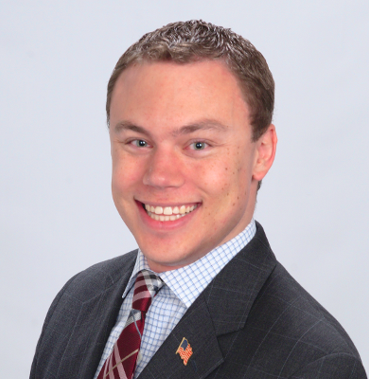 Some Republicans have already written off Cory Gardner's chances at holding his U.S. Senate seat if former Gov. John Hickenlooper secures the Democratic Party nomination. They shouldn't.
And if you are surprised that Hickenlooper left the Democratic presidential primary to run for U.S. Senate against incumbent Cory Gardner, I get that.  After all, why would Hick himself poo-poo the idea — with statements like "the Senate doesn't attract me at this point, just doesn't attract me" — and then actually make the switch?
The Force must flow through me, as I clearly used my clairvoyant Jedi powers to predict the future.  On the radio 10 months ago, I made a claim few accepted.  "My contention," I said of Hickenlooper, "is he's not actually going to stay in the race for president. He's running for president so that he can build a national fundraising base and then decide...'I'm actually gonna challenge Cory Gardner for the Senate.'"
Developing a "fundraising base," by the way, didn't just mean raising money in his presidential race and transferring that to a Senate campaign.  Running for president enabled Hick to build up a network of people he could approach after dropping his presidential bid.  Now, it's pitch time: "I know you didn't back me for president, which I understand.  But here's an opportunity that I can win. Will you contribute?"
This is key because, as I wrote in June, "Gardner, the former chairman of the National Republican Senatorial Committee, will be well-equipped with a formidable war chest, in addition to loyal, affluent allies like the NRSC.  Even though Gardner is arguably the most vulnerable Senate Republican up for re-election, any Democratic nominee must still have tremendous financial support to mount a victorious campaign. And with 579 Democrats seemingly vying for the nomination already, financial resources will be more difficult to build up."
Moreover, Hickenlooper probably didn't meet even his modest fundraising expectations.  By the Aug. 1 reporting period, he'd raised just $3.13 million, while spending $2.3 million.  Fellow Coloradan Sen. Michael Bennet earned $3.5 million by that point; Julian Castro topped $4 million, and Washington Gov. Jay Inslee (also withdrawn) raised $5.28 million.  Even tech entrepreneur Andrew Yang chalked up $5.23 million.  In short, Hick was near the bottom of the pack in fundraising.
His presidential campaign floundered early when he refused to call himself a capitalist and accepted the label in an about-face op-ed two months later.  In February, Hickenlooper himself conceded that he is "not cut out to be a senator."  And on the debate stage and campaign trail, he seemed to take a similar tack to Star Trek's Dr. Leonard McCoy: "I'm a scientist, not a socialist!" (This despite his support for left-wing ideas like the extreme Green New Deal, a health care "public option," a $15 national minimum wage and mandatory firearm licensing.)
Many head-scratchers wondered, "Why is he on that stage?"
The answer, again, was to set himself up for a stronger run against Gardner.  But the bumbling way he went about the presidential campaign, and his lackluster fundraising numbers and support base, indicate that his strategy didn't work out so well.
Moreover, as nationally-syndicated columnist Ruben Navarrette observed, most Coloradans likely won't think Hickenlooper adopted a faulty campaign strategy from the start.  It'll appear he switched because he was an unsuccessful presidential candidate. The average Coloradan may reasonably ask, "Do you really want to be a senator?  Or is Senate just a consolation prize for a failed presidential campaign?" 
Americans prefer authenticity to insincerity.  For an affable guy, "straight-shooter Hickenlooper" seems surprisingly lacking in authenticity.
Gardner, for his part, hasn't called rural Colorado "backwards," as Hick did. Coming from Yuma, Gardner seems to consider the interests of all Coloradans, not just Denver-Metroites. Likewise, unlike Hickenlooper, Gardner hasn't declared he'd make a horrible senator.  He's the fifth-most bipartisan senator and has shown independence from President Trump when necessary while building up enough credibility to influence policy in Senate leadership and the White House.
No one can say for certain that Gardner will hold the seat or Hickenlooper will steal it — and Hick needs to win the primary first — but Democrats shouldn't count their chickens before they hatch.
Jimmy Sengenberger is the host of Business for Breakfast on KDMT Denver's Money Talk 1690 AM and The Jimmy Sengenberger Show on News/Talk 710 KNUS.  He is the President and CEO of the Denver-based Millennial Policy Center.