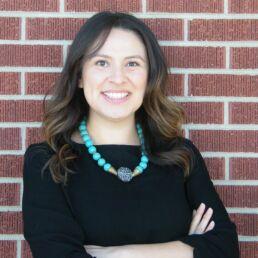 For most families, their single largest living expense is housing. In Colorado, rents continue to rise as wages have remained mostly stagnant. Many of our elected officials in Colorado have been working diligently to ensure that a portion of new housing built in Colorado is affordable. We need to keep Colorado renters in their homes, and little is being done to do that, much less ensuring that our housing is safe and livable.
COVID-19 has only exacerbated this challenge. When people can rent the same home year after year, it creates economic and social stability. Precisely the kind of social fabric we will need to get us through a pandemic.
In the previous two decades, rents have increased in Colorado while wages have remained stagnant. Before COVID-19, 51% of Colorado residents were paying more than 30% of their income to make rent. Over a third of Colorado residents are renters, and of those 36% are currently at risk of eviction, which is a direct threat to the economic well-being of the entire state.
Our public officials, including schools, hospitals, and health departments, are all focused on keeping our communities safe and stable. They face the daunting task of balancing community health with economic stability. Both public health and financial security are dependent on housing stability. Everyone needs a safe place to call home, and right now, many families in Colorado are preparing to send our school-age kids "back to school" at their kitchen tables and living rooms.
Gov. Polis took action; it helped. He can do more now. As cases of COVID rose in Colorado this Spring, Polis enacted an executive order, which he has since extended through September, to protect our families from corporate greed during a crisis. He delayed the eviction process. Which doesn't allow for much more than time to either come up with extra money or find a new place to live. Polis must address the needs of Colorado families by expanding and extending the executive order through the end of this health and economic crisis.
We cannot accept anything less than an extension and expansion of the current executive order. By allowing evictions to take place, students will lose their place of learning. The moratorium must be extended for at least 90 days after the state of emergency ends and include:
● A ban on all evictions.
● A ban on posting rent demands or filing legal claims.
● A ban on late fees.
The state legislature can do more in 2021. In the coming months, our elected leaders in the statehouse will be preparing for the 2021 legislative session and developing solutions to address the needs of Coloradans in light of COVID-19. The plan they develop must include measures to keep Coloradans in their homes, both through this crisis and beyond. "Affordable housing solutions" cannot focus solely on building new affordable housing; they must protect renters from unjust evictions and greedy corporate landlords seeking rent hikes:
● We want to see state legislators remove the ban on local rent regulation. Localities are addressing COVID; they must also be allowed to stabilize their communities with policies that protect renters, such as rent stabilization. When families can plan for slow, predictable rent increases, they can better participate in other areas of the economy. Stable and reasonable rent increases also keep more families in their homes so that children have a safe place to learn now and an ongoing relationship with the same schools.
● We need more regulations for housing discrimination, protecting people from bad landlords, and outdated racial tactics. People of color, seniors and LGBTQ residents still face discrimination, such as requiring applicants pay for their background checks, unreasonable deposits that make moving impossible, or harassment by their landlord. We must address discrimination to protect renters in Colorado.
We can all continue to call Colorado home when we work together to protect the renters in our state to live safely and happily.
Carmen Medrano is executive director of United For A New Economy.