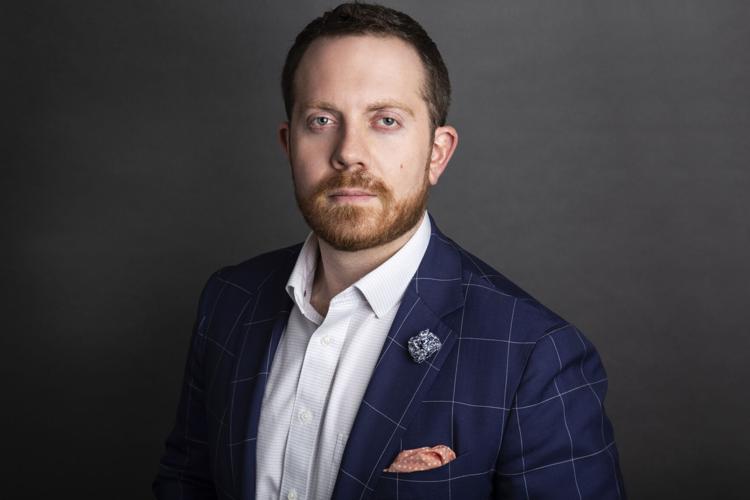 At the start of March, the metro-Denver residential real estate spring market was showing signs of being one of the strongest on record. When COVID-19 hit and ensuing shutdowns took effect, the market halted for a brief window of time but almost immediately rebounded. In July, the metro-Denver real estate market posted a number of records even while the daily number of COVID-19 cases reached record-daily levels in the U.S.  
Homebuyers were not slowed by the pandemic as June's record number of pending sales converted to an all-time high in the number of closings. According to the Denver Metro Association of REALTORS® (DMAR) August 2020 Market Trends Report, pent-up demand from the COVID-19 home-showing shutdown and the continued lack of inventory catapulted the single-family home price average up to a record $601,863. 
The elephant in the room amidst this red-hot real estate market is the continued growing disparity of racial diversity in homeownership. A study by Apartmentlist.com found that 64 percent of white households in the U.S. are homeowners, compared to 54 percent of Asian households, 41 percent of Hispanic households and just 33 percent of Black households. These stats mirror the growing gap faced locally.
In addition to rising prices making ownership increasingly unattainable — which directly affects racial disparity in homeownership — other major factors stemming from COVID-19 are playing a major role too. Tied to the widening gap of Black versus white unemployment, joblessness is contributing to housing instability and diminishing savings for down payments for minority groups. Furthermore, long-standing systemic health and social inequities have put many people from racial and ethnic minority groups at increased risk of contracting COVID-19, according to the Centers for Disease Control and Prevention. 
With the impacts of COVID-19 and recent civil unrest which has existed for generations, systemic change has become a priority in Denver and across the nation and world. To create successful, sustainable neighborhoods at every socioeconomic level, it's imperative that public policies are adopted that find solutions today and for tomorrow.
Digging deeper into the problem, lending practices, redlining and zoning have been pervasive issues for decades. Black inner-city neighborhoods have been the hardest hit with these discriminatory practices, and gentrification has further impacted both homeownership for Black communities and the ability to stay in communities as increases in rents push many out.
Elected officials — our decision makers — face a choice. Sign on to a movement that looks at concrete changes to right the wrong of those before them from a planning and zoning perspective, or not accept the responsibility to be a change agent. Short-, middle- and long-term plans are the only way to transform the fundamental tenets of the housing system. 
In the immediate term, the Group Living Code Amendment is in its 11th hour in legislative review in Denver. This policy predates COVID-19, yet is extremely relevant to the needs and priorities faced today. The amendment focuses on equitable, affordable and inclusive housing for all, addresses problems with the Denver Zoning Code and offers a solution for an emergent need. The issues being addressed by this project have become more urgent in the wake of the pandemic. Job losses are leading to a wave of evictions, and our country is undergoing a long-overdue awakening to issues of equity. While not perfect, it improves a status quo in which we do not look at flexibility alternatives to housing for the most vulnerable members of our community. By voting for the Group Living Code Amendment, Denver living standards are improved by giving more flexibility to house our un-housed neighbors. 
The Denver market needs to do more in its zoning code and policies to expand the range of housing options throughout Denver-area neighborhoods, making them accessible across the income continuum and creating a pathway to homeownership that would otherwise be unattainable for many people of color. 
Notably, a pillar of our advocacy is to protect property rights for all. Institutions like DMAR will be advocating for not one person's property rights, but for all property rights — which includes instances like the Carmen Court historic landmark designation debate. By curtailing property rights of owners, we are heading in the wrong direction.
DMAR is committed to advocate against injustice — social and beyond — by taking actionable steps to incite change in our community and the industry. We are creating a new task force to research and advocate for a series of policies that will specifically address racial inequality related to housing. Our Community Alliance Committee — comprised of members from the Asian Real Estate Association of America (AREAA), the National Association of Hispanic Real Estate Professionals® (NAHREP®) Denver Chapter, the National Association of Gay & Lesbian Real Estate Professionals (NAGLREP) and the National Association of Real Estate Brokers (NAREB) — will continue to work to cultivate inclusivity within our association's professional, educational and community-based pursuits. 
There exists an inequality in the system and housing is arguably one of the most important issues that needs to be addressed now. Having a roof over your head and a safe place to call home is everyone's right.
Peter Wall is the director of government affairs for the Denver Metro Association of REALTORS®, a membership-based organization comprised of over 7,000 real estate professionals in the Denver metropolitan area.