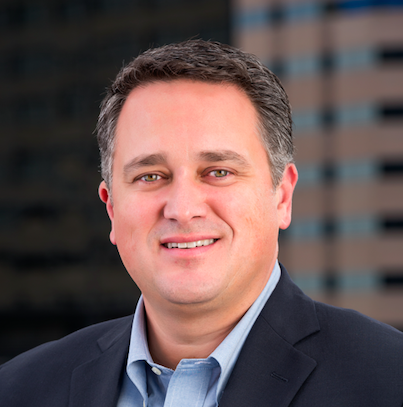 Colorado's once robust economy is flagging. Storefronts are shuttered, job losses are mounting and families are hurting. COVID-19 has slammed the brakes on the world's economy, hampering entire industries from restaurants and food service, to tourism, and yes, to oil and natural gas.
We've been through tough times before as a state, and we always recover. And we will again.
But as our policy makers begin piecing back together the puzzle of Colorado's complex economy, they need to embrace the basic fundamentals of economic development.
Their first mission is simple: Do no harm. Excessive new rules that would only silence the revving of economic engines need to be shelved. Instead, they should ask: What do businesses and their workers need? How can policies be updated to promote economic development while continuing to protect people and our environment? In oil and gas, we have among the toughest rules in the country, so how can we enable one of Colorado's largest job-creating industries?
Second, they need to remember that our economy is complex and connected in ways we don't often see or appreciate. If you unnecessarily hurt or impact one industry, it can ripple throughout the economy. Instead, let's lift all boats.
Consider this: Each morning, as a white-hot fire burns in a century-old furnace, a crew from Pueblo produces seamless pipe at EVRAZ Rocky Mountain Steel — a mill that began in 1881 and helped build the American West. Those are good jobs that help keep Pueblo's economy turning.
Those pipes are then moved, by Colorado truckers, to northern Colorado, where oil and natural gas operators will produce energy to heat our homes from one mile beneath the Earth's surface. Aided by a bank of computers and technicians, field crews will install miles of seamless pipe deep into the ground. Those are good Colorado jobs that keep our state humming.
Some of that produced oil then will be transported by pipelines, built by Coloradans, to Suncor's refinery in Commerce City. There, crude will be transformed into asphalt for Colorado roads and recovery projects, or into jet fuel for Denver International Airport and gasoline for cars on the Western Slope. Those are good Colorado jobs, whose impacts are felt across our state.
If Colorado's oil and gas industry is hamstrung by aggressive rulemakings or overreaching legislation that unnecessarily adds new layers to existing and expensive regulatory red tape, it won't just negatively impact one company or one county. What's good for Weld County is good for Pueblo and good for the Denver metro area and good for the Western Slope. The inverse of that is true, as well.
When lawmakers, or state regulators, tinker with one piece of this vast, complex puzzle, it affects the entire picture.
The oil and natural gas industry has been an economic driver, employing more than 100,000 Coloradans, directly or indirectly, pumping billions of dollars into the economy and paying more than $1 billion in taxes.
When Colorado experienced an historic recession more than a decade ago, the technology and innovation coming out of the northern Front Range and the dry gas fields on the Western Slope helped pull the state out of the economic doldrums by creating good-paying jobs and producing abundant, affordable and efficient energy for rural and urban businesses to thrive. As former Colorado Gov. John Hickenlooper said: "... We can all agree that responsible oil and gas development in Colorado is critical to our economy, our environment, our health, and our future."
As Colorado leaders begin to discuss an economic recovery, they need to remember their first charge is to do no harm. Instead of trying to legislate our way out of a downturn, they should partner with businesses and industries.
Gov. Jared Polis's Economic Recovery team, led by former Denver Mayor Federico Peña, is a great start.
We can be national leaders, showing the country we can focus on the ongoing health crisis while also planning our economic recovery. By working together, and focusing on people — and not politics — we can emerge stronger and more quickly.
More than 100,000 professionals of Colorado's oil and natural gas industry stand ready to help.
Dan Haley is president and CEO of the Colorado Oil & Gas Association.