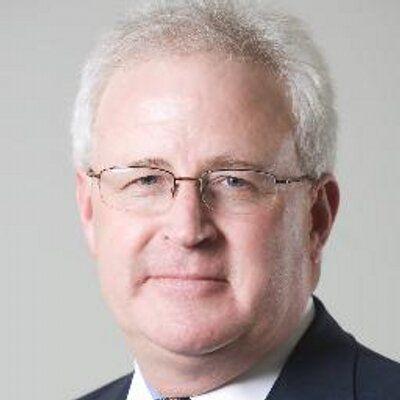 Patchwork quilts are works of art. Patchwork government regulations…not so much. They're a major frustration for Colorado's new car customers during the COVID-19 crisis. Local control is the bedrock of our western way of life, but getting rid of the current patchwork, and making government regulations uniform, would make recovery from the pandemic easier and faster for car shoppers, the state's budget goals and Colorado's economy.
Gov. Polis is cautiously moving forward on reopening Colorado but most metro Denver counties (except Douglas) decided to lock down even longer. Weld County is refusing to play by state rules and Eagle and Grand counties have asked for waivers. What a mess!
Colorado retailers, including new car dealers, are caught between conflicting state, county and even city rules. Under state rules, service and parts businesses are "essential" but showroom sales have been prohibited. Now, the Motor Vehicle Dealer Board is allowing showroom sales. It's a smart decision, although some cities and counties still held back.
Are showroom sales "essential?" Done safely, they are. People, especially frontline workers, still need reliable transportation. All new car dealers are selling online, but as adept as people are at buying all sorts of things online, making a major purchase like a vehicle without sitting in it and taking it for a test drive is pretty hard.
Dealers have adapted and are particularly proud of how they've helped frontline workers. For instance, one Volkswagen dealer delivered and figured out financing on a new Tiguan for an Australian virologist in the U.S. to help fight coronavirus. Also, the dealership has delivered cars to several frontline workers.
Law enforcement officers and first responders have taken delivery of vehicles from a dealer in Durango so they can get themselves to work and back. And several metro Denver dealers are providing new vehicles and service to city and county agencies as a priority mission.
A nurse at the Northern Colorado Medical Center shopped online with a Loveland dealer and took a showroom delivery of a carefully sanitized vehicle, with proper social distancing. This was two days before the shutdown. The nurse thanked the dealership for meeting her mobility needs and for keeping her safe.
My point is that auto dealers will maintain showroom safety through social distancing and sanitation measures. It bears mentioning that most automotive showrooms are spread-out, uncrowded, spacious domains that easily lend themselves to social distancing.
Colorado's budget faces a $3 billion shortfall in 2020-21 because of COVID-19's disruption. New and used car sales contribute 22 to 24 percent of the state's sale tax revenues. In fact, the state takes in more in sales tax than dealers do in profit on the sale of a new vehicle. Allowing dealers to make showroom sales will help the state budget and Colorado's economy.
The Colorado Automobile Dealers Association has done a state-by-state analysis on the correlation between showroom sales restrictions and infections. This analysis revealed that states with the greatest infection rates are the states with the most restrictions, so it appears public health orders restricting automotive sales hasn't been a panacea for curbing the pandemic.
Colorado's automobile dealers are grateful we've been able to continue serving the public, especially essential workers, in parts and service departments and through remote sales. With showrooms reopened we will make new cars more available to people going back to work and resume sending money back into the economy.
Some great stories have emerged from this pandemic. One recent example was a health-care worker in Fort Collins who suffered a flat front tire on her Cadillac SRX. A nearby dealer was dispatched by Cadillac Roadside Assistance. The dealer's technician drove her to work (she was safe-distanced for the ride), then got a tire, mounted and balanced it and returned her car to the hospital in Fort Collins, sanitized and washed.
Perhaps my favorite is the nurse who took her car in for service at a Broomfield Chevrolet dealership. When she got her car back, she found a zero balance due and "Nurse" written on the ticket. Her cousin told the story on Twitter, where it went viral with tens of thousands of likes and retweets.
Colorado's new car dealers are important contributors to people's lives, well-being and the state's economy. We have a stake in providing a safe environment for our employees and the public. We can serve Coloradans better and more effectively — while still safely — now that our dealerships are fully open for business.
Tim Jackson is CEO of the Colorado Automobile Dealers Association. Follow him on Twitter at @timwjackson