Although we don't yet know when we will emerge from its economic and health disruptions, we do know that COVID-19 has dramatically reshaped transportation in two major ways: behavior and resources. Fully understanding the array of impacts of COVID-19 is a key step to getting Colorado and its transportation infrastructure on the road to recovery.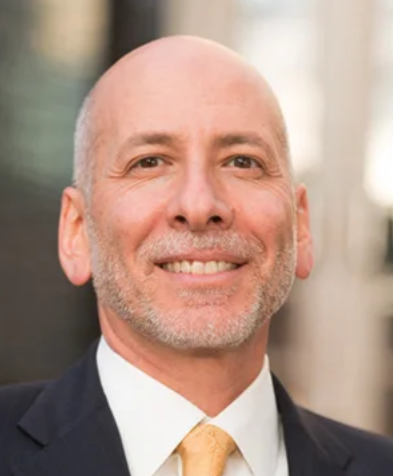 Just a few weeks ago, Coloradans were bemoaning traffic and congestion. Today, we have a system, at least temporarily, with excess capacity. As the crisis recedes, the question becomes, will travel patterns return to their prior levels, or will some of the behavior changes we experienced during the shutdown endure? Will Zoom meetings and telecommuting be the norm, or will we all climb back into cars and busses to make the commute to the office?
Haunting pictures of near-empty airport concourses and closed landmarks like Times Square define the most obvious impacts of COVID-19 — travel demand has plummeted. The impact on mass transit may prove to be even greater. As of late last month, RTD had reported a 70% dropoff in ridership and moved its entire system to a weekend schedule
This impact on RTD is especially pertinent in the Denver metro area since RTD represents a huge financial investment in the form of a 1% sales tax. Trip reliability issues and declining ridership were plaguing RTD before the pandemic. The system is not likely to recapture ridership if commuting patterns change significantly.
Other notable impacts of COVID-19 include the growing number of deliveries as a result of online shopping and home food delivery; education delivered online rather than in the classroom; the adaptation of online conferencing applications to attend church and social events; and, telecommuting to work.
The key question, of course, is to what extent, if any, will any of these changes endure once the pandemic passes and the current restrictions are lifted. Certainly, a significant percentage of resumed mobility will occur as people begin to travel for work, recreation and leisure. On the other hand, if employers embrace telecommuting and online shopping persists, then the time, pattern and degree of urban congestion will change substantially.
The second factor that significantly alters transportation in our state is the economic impact of COVID-19. Preliminary numbers indicate a $3 billion cut to the state budget alone. State lawmakers have foreshadowed big cuts to transportation spending and local governments will likely follow.
In the short term the federal government has enacted a $2 trillion stimulus package in hopes of ameliorating the economic damage now underway. Though a portion of the package includes support for the budgets of state and local governments, it is not clear how much will alleviate revenue shortfalls. To the extent these backfill current year budget shortfalls, this aid is indeed welcome but doesn't mean that transportation funding in Colorado will emerge from this pandemic unscathed. As of today, the possibility of multi-year revenue losses from reduced General Fund support and lower collections from fuel taxes are real scenarios for the Colorado Department of Transportation as well as city and county budgets.
Some policy experts actually see this economic downturn as an opportunity for transportation as they expect the federal government to enact a major transportation infrastructure package as part of its efforts to counteract economic recession. That would be welcome news for Colorado, but we should not count on it.
The fact is that Colorado has struggled with infrastructure needs for a long time. Prior to the pandemic, lawmakers were grappling with an estimated $9 billion list of long-term transportation needs. From sustainable funding mechanisms to new technologies, transportation is an issue that has remained unsolved for more than a decade. COVID-19 is forcing us to look at our transportation infrastructure in a new way and that may prove a good thing in the long run.
New funding mechanisms, innovative technology and changing behavior patterns are all potential parts of a transportation plan that can push Colorado to recovery. The Common Sense Policy Roundtable is engaged in a long-term transportation policy study to consider those very issues and looks forward to presenting the findings this summer.
For now, though, the world is dealing with a new top priority. The situation we are in will eventually transition to recovery. Even with perhaps some permanent changes to travel patterns or commutes, transportation infrastructure will remain a key ingredient for a broad-based recovery.
Henry Sobanet has served as the director of the Office of State Planning and Budget for Governors Bill Owens and John Hickenlooper. He is currently the chief financial officer of the Colorado State University System. Ben Stein has served as the chief financial officer for the Colorado Department of Transportation and as chief of staff to former Colorado U.S. Rep. Mike Coffman.