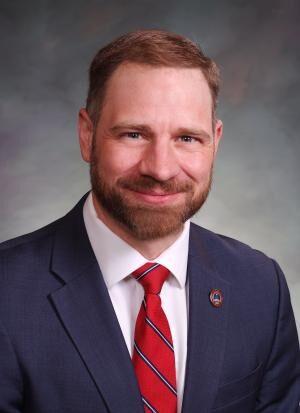 My view when it comes to policymaking in Colorado has always been if the issue at hand matters to everyday Coloradans, then it matters to me. This means before every vote I cast, I think about how the legislation I am voting on will impact each of my constituents, along with their children and grandchildren.
When it comes to health care, I have always been committed to common-sense reform that lowers costs and promotes quality clinical choices for patients. Furthermore, I believe that little interference should come between doctors and patients. Championing bills expanding Colorado's telemedicine, funding for behavioral health services for kids, and requiring clear, upfront price transparency in health care are just some of the ways I have worked to reduce these barriers, earning me the full support of every major independent health care organization in the state.
But with nearly a quarter of adults in the state suffering from a mental illness, its clear we must do more to equalize our mental health and physical health care systems. All ailments deserve to be treated quickly and efficiently — both physical and mental ones.
Stay up to speed: Sign-up for daily opinion in your inbox Monday-Friday
This session, I am proud to offer my support of HB1130, which would accelerate patient access to modern mental health treatments by limiting Colorado's "step therapy" protocols. Step therapy's name is misleading: it is not a way of treating mental illness. Rather, it often has the opposite effect of standing in the way between the mentally ill and the medications their doctors believe will most effectively treat their conditions. Utilized by insurance companies and Medicaid, this trial-and-error process makes patients try several versions of a medication before their insurance will cover the doctor's No. 1 choice.
This strong-arming technique is intended to lower health care costs and prevent insurers from having to cover more expensive treatments when a less costly version is equally effective. However, these cheaper versions oftentimes miss the mark and are less effective than the medication the patient's doctor prescribed.
Reigning in runaway costs is a good thing when done responsibly. It is not responsible to enforce rules that grossly delay access to the most innovative treatments proven to best cure mental health patients.
HB1130 aims to correct this overreach by limiting step therapy to a single "step" before the insurer will cover the physician-preferred drug for patients with serious mental illnesses (SMIs). Creating a one-step process allows health insurance companies to control costs, but also ensures that SMI patients can get the right treatment if an alternate version doesn't work.
Some argue this bill will ultimately increase premiums, as more SMI patients will be able to access newer, expensive medications. Yet research shows step therapy can actually raise costs. One study found that Major Depressive Disorder (MDD) (classified as an SMI) patients that go through three or more steps incur costs 113% greater than those treated with a single step. Another study found delays in treatment resulting from step therapy heightened a patient's risk of inpatient hospitalization, disability and even death.
This argument also fails to consider the broader economic impacts caused by step therapy. A new study shows step therapy for Florida's MDD patients costs taxpayers more than $271 million annually. Approximately $228 million in revenue was lost as a result of lost work productivity from this patient group. That is why HB1130 specifically targets SMI patients — whose mental illness can be disabling if not effectively treated — rather than applying to Colorado patients with any mental illness.
Additionally, limiting the number of steps will encourage innovation in Colorado's biopharmaceutical industry as patients will now have less difficulty being able to access and afford newer medications. My colleagues on both sides of the aisle would agree improving our mental health system is a noble achievement. Why not do so in a way that would benefit Colorado's economy and create high-paying jobs in the medical field?
When HB1130 reaches the Senate floor, I'm proud to say I will be voting "yes" to expand access to mental health care for Coloradoans in need, for all the benefits it will bring to both SMI sufferers and Colorado as a whole. I encourage my fellow lawmakers to make the same decision.
Kevin Van Winkle is the Republican state Senator for District 30 in Douglas County.