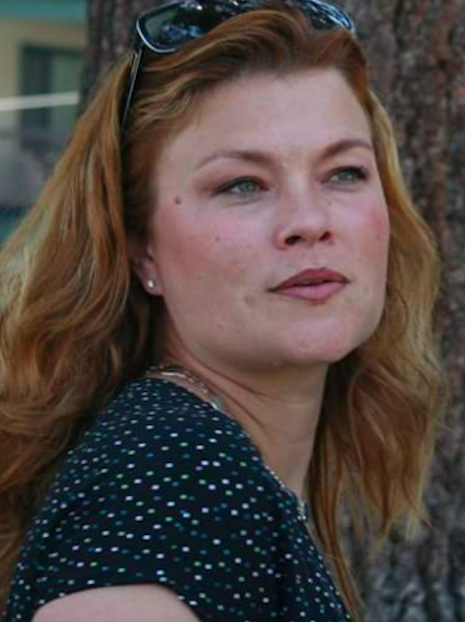 I am a 48-year-old woman who is a resident of Jefferson County and a business owner. My husband Chad, who is a nuke submarine veteran of the first Gulf War, and I own Waters Edge Winery & Bistro in Centennial.  We have been in business five years. Seven years ago, when we decided to follow my dream of owning a business and creating wealth for my community, we set off down the path that led us to where we are today.
We closed out our 401K retirement accounts and took out a small business loan using our home as collateral and for the next two years planned out our future business.  We opened our doors in March 2015. For two years we borrowed from my husband's income to ensure that the bills were paid when we fell short, knowing how close we were to making our little dream a success. Long hours. Sleepless nights. Studying. Learning. Trying and failing over and over and finally success!
We were finally making money in year three.  Not a lot of money, but I no longer had that fear of failure in the pit of my stomach. I could make payroll. Hire more people. Make more wine. Then we grew the business. We added a bistro to feed our community.  We added more employees. We bought more products from our neighboring businesses to use in ours. Food, paper goods, bottles, corks, grapes, labels, glass wear, tables and chairs, kitchen equipment, plates, silverware, everything needed to supply our new business venture.
And then our success grew.  We finally made it. We were supporting other small businesses by providing them with a place to celebrate, team build, gather. We provided them with wine gifts for their Christmas gifts for their clients. We have donated 40-50 times annually to support our community: school fundraisers, the opera house, women's shelters, food kitchens, animal shelters. We have donated to help kids go to camp, to play sports and get instruments. We have donated to fight cancer and other horrible diseases over and over to help them fundraise for our community.
Now, all of that is on the brink of collapse. When COVID-19 hit back in February, we were told to wash our hands and be thoughtful of how we sanitized. Being that we are a restaurant, we answer to the health department. Keeping people healthy is at the forefront of our minds at all times. Health. Safety. Sanitizing. These are the tenets of being a restaurateur.  We live these concepts every day. So, we changed very little in how we did business. Then we had to socially distance. So, we pushed our tables farther apart and were careful not to shake hands or hug our favorite customers. 
On March 17, the nation started to shut down, including Colorado, to "flatten the curve" so our hospitals weren't overwhelmed with sick people. It was all based on a model created by a British academic from the Imperial College. Neil Ferguson created the model which claimed that without an immediate lockdown, the coronavirus would cause 500,000 deaths and swamp the National Health Service.  Never were we guaranteed that the virus was going to go away or people would not get sick. Neil Ferguson resigned in disgrace on May 16 for being so grossly wrong with his predictions. In the state of Colorado, we have seen less than 1,000 deaths out of 5.6 million people to-date.
During the time we were under the stay-home order from our governor, we were able to stay open providing to-go and curbside pickup. We retooled our menu; we purchased all of the takeout containers, etc., and did what we were told to do. Yet, financially, we were bleeding heavily. Our sales were down 50-75% and it was looking bleak. As the data rolled in and the numbers weren't adding up, there was so much skepticism. One of our favorite wine club members who runs a hospital was coming in for a bottle and takeout from time to time, and he told us that the hospitals were NOT overrun. The curve was flat. Hospital workers were losing their jobs nationwide, and it all seemed like a bad dream.
Were we ruining our nation's strongest economy ever for a virus that was turning out to be similar if not less deadly than the annual flu? Was I about to lose everything I had built over the last five years because we were told to be afraid? Was I about to lose everything I had built for 20 years toiling in corporate America and have nothing left for my retirement? Was I going to be homeless? What about my employees? Single women who are the sole income earners; people putting themselves through college, trying to pay rent and put food on their tables were now facing financial ruin themselves. What about my responsibility to them?
So, on May 1, I made the choice to open my restaurant back up to the public. The people came in droves. Like-minded, freedom-loving Coloradans showed up in force to support me and my team. We were so busy that one of our favorite radio show hosts helped wash dishes and a local doctor joined our chef in the kitchen to help feed everyone.
We were open for a week before we were shut down. Threats of jail time and steep fines came in from the unelected bureaucrats at Tri-County Health. We were threatened by the liquor enforcement department. We received a call from the Attorney General's Office. And finally the health department and four police offers showed up with an "order to close."
We are reopened doing curbside and to-go at the moment…
Jennifer Hulan owns the Waters Edge Winery in Centennial. On May 1, she opened her restaurant to in-house dining but was forced to close by authorities citing COVID-19 restrictions.