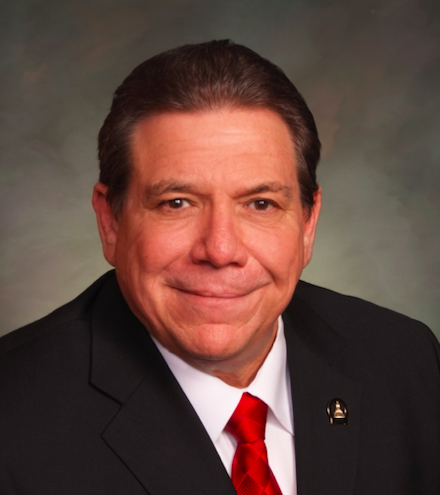 Ensuring access to health care in western Colorado and throughout rural America is a constant challenge.  Now, between the financial strain brought on by COVID-19 and the emerging threat of a government-controlled health care insurance system, many rural hospitals in western Colorado and across the country could soon be put on life support. 
For the good of all Coloradans, Congress and our state legislature must find ways to work together and fix our health care system, not tear it down.  Yet when we hear "public option" or "Medicare for all," what is being proposed is a new one-size-fits-all system that will give us a lower quality of care with a sharply higher price tag.  
If passed, a public option would deal a devastating blow to rural hospitals that have already suffered enough during the COVID-19 crisis. Earlier this year hospitals were asked to eliminate all but the most essential services. Those serving our rural communities — which were already operating on razor-thin margins — felt the largest impact. A public option would only compound their financial woes, making it harder for them to keep their doors open and continue providing care for some of our state's most vulnerable and at-risk communities. 
Even prior to COVID-19, rural hospitals were in dire financial straits. Since 2010, 130 rural hospitals have closed for good, cutting off vital access to care for patients as well as a critical source of jobs and economic activity for our rural small towns and cities. Imposing a public option would only deepen those financial troubles. 
One study found that, if a public option were introduced to compete with private and employer-sponsored health care plans, it could put as many as 1,037 rural hospitals in 46 states at "high risk of closure." That's half of all rural hospitals in the country, more than 63,000 staffed beds and 420,000 employees.
Recall that this was the threat the public option posed to rural hospitals before the pandemic struck.  So we have to imagine how worse off our hospitals in western Colorado would be facing a one-two punch from COVID and a public option.  
The massive financial burden isn't limited to hospitals.  Under the federal public option, the average American worker would see a $2,300 payroll tax increase — nearly $200 per month out of the family budget.   At a time when our nation is still reeling from the impact this pandemic has had on our economy, you have to be way out of touch to consider piling new health care taxes on workers here in Colorado and across the country.  
The fact is that ensuring affordable and accessible health care in western Colorado is one of the most critical challenges facing families and businesses.  That's just reality.   
But a heavy-handed, government-centered "solution" — whether imposed from Washington, D.C., or at the State Capitol in Denver — would only deepen our challenges.  Our rural hospitals are a literal lifeline for all of us who call the western Slope home.  The prospect of driving hours to get the care we can receive now locally is frightening to many people — and some just won't make the drive. 
 The challenge is to work together to build upon the aspects of our current system that work well while continuing to address the problem areas that do not. Ultimately, that will yield the best results to strengthen health care in rural western Colorado, across the state and throughout our nation.
Ray Scott, a Grand Junction Republican, represents District 7 in the Colorado Senate.