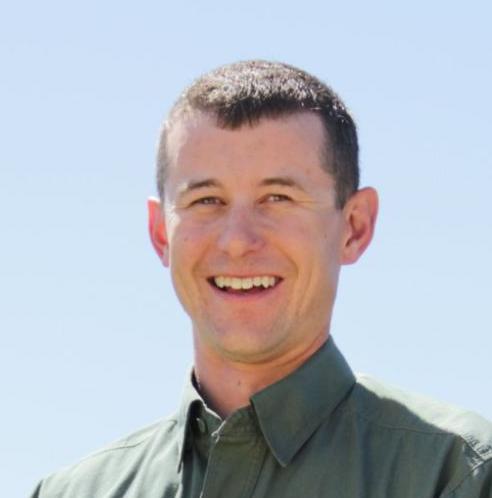 I'm a fifth-generation farmer and rancher in the San Luis Valley of Colorado. My livelihood depends on keeping my family's farmland healthy and productive. I work hard to implement practices that reduce pesticide use, lower emissions and protect water quality because financially and environmentally, it just makes sense.
These practices also help me comply with rules and regulations that keep our food supply safe for consumers while protecting the water and land that farmers and ranchers need to grow food for everyone. Regulations come from both the state of Colorado and from multiple federal agencies like the EPA and while important, compliance comes at a significant cost. Having clear rules that are easy to follow and easy to interpret is important.
In 2015, the Environmental Protection Agency created the Clean Water Rule, which changed what bodies of water were subject to regulation under the federal Clean Water Act. That new rule — dubbed the WOTUS rule — simply didn't make sense. It was a top-down approach to regulation that didn't recognize that the way we protect water quality in water-rich eastern United States, doesn't work in the arid West.
As a result, geographic features like dry streambeds could have been subject to federal authority. In a dry state like Colorado, many of our creeks and streams only carry water once every several years and often only when there is a heavy rain in the area. When they do flow, much of that water soaks into the land or evaporates before it connects with another creek or stream or enters another body of water. The WOTUS rule failed to take this into account.
The rule was so complex and ambiguous that to conduct even the most routine and standard farming practice, I would have had to hire an expensive environmental engineer and lawyers to determine when I would need federal permission to grow a crop. And even then, the vagueness of the rule allowed for virtually any EPA official to decide that the engineer I hired was wrong and I was in breach of federal law.
Not surprisingly, farmers around the country were found to be out of compliance for routine practices like plowing a field and subject to fines of $50,000 per day. And it didn't just hit farmers and ranchers. Homebuilders, wastewater districts, municipalities, and other small businesses were all caught in a regulatory and legal nightmare as a result of the rule.
As a farmer, I shouldn't have to hire a team of lawyers and consultants to tell me if the EPA will allow me to farm my land. I protect the resources I use to grow food all on my own because it makes financial sense. It's also a moral imperative. I support current efforts to provide both clean water and clear rules. Rules that are easy to follow, and achieve the environmental standards that we all want to have.
The EPA and Army Corps of Engineers have worked for two years to create a new WOTUS rule that strikes that balance. A federal comment period on the rule closes today, and I support their proposal. You should too. There is a lot at stake.
James Henderson raises cattle and grows alfalfa hay in the San Luis Valley in southern Colorado.