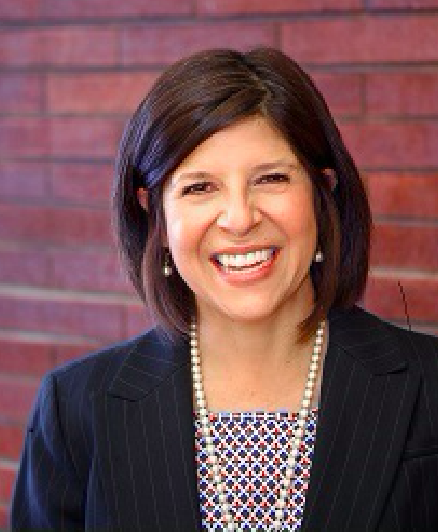 As the recession deepens and millions of workers are displaced, adults without postsecondary credentials attempting to re-enter the job market face a steeper climb than ever. 
Three-quarters of all jobs in Colorado already require education and training beyond high school, according to the Colorado Department of Higher Education, and that number is only expected to increase.  
Between February and May, the unemployment rate for workers with a high school diploma or less climbed by more than 12 percentage points, compared to 5.5 percentage points for workers with a bachelor's degree or higher, according to the Bureau of Labor Statistics. During the last recession, over a decade ago, four of every five jobs lost required a high school equivalency or less. 
A new report by the Bell Policy Center highlights a promising new collaborative model in Denver to address these challenges with a career pathway focused on expanding economic opportunity for workers without a college degree. 
Led by Mi Casa Resource Center, Community College of Aurora and MSU Denver, the initiative enables people to work full-time in a bank or credit union with good wages and benefits while pursuing affordable postsecondary credentials simultaneously. 
Known as a "stackable" credential model, the skills gained from Mi Casa Resource Center's four-week financial services training program align directly with the prerequisites for earning related certificates at the Community College of Aurora and a bachelor's degree in banking at MSU Denver. 
It's a uniquely affordable education pathway that includes a good job, training, relevant certificates, and a specialized degree in banking.  
"Considering the benefits offered by many financial services employers, including tuition reimbursement, this model of program offers an attainable pathway to completing a high value bachelor's degree for working adults at a low-cost to the student," says Rey Hernandez-Julian, professor of finance at MSU Denver.  
Mi Casa Resource Center — and its partners — are driven by our commitment to economic equity for Black, Latinx and other workers of color. The stackable credential career pathway model directly addresses barriers to economic equity by making postsecondary education practical, affordable and part of a seamless pathway to employment and career advancement. 
Postsecondary education attainment remains the number-one factor that influences an individual's earning potential over time. Colorado is the second most educated state in the country, largely due to the many transplants who move here with college degrees. 
Yet, troubling attainment gaps persist in the state. 
Among white Coloradans, 64% hold a postsecondary degree or certificate, compared to 41% of Blacks and only about 30% of Latinx and Native American/Indigenous adults living in the state. (Among states with large Latinx populations, Colorado has the largest postsecondary attainment gap between whites and Latinx residents.)
The type of flexible and cost-effective career pathway detailed in the new report not only leads to employment and income growth for disadvantaged workers, it supports industry by shoring up the state's ability to meet current and future workforce demands.  
This mutual benefit is evident in the significant industry representation from local banks and credit unions that have informed the curriculum and continue to hire graduates, even in the midst of a recession. 
However, to replicate and scale these innovations, broad policy solutions are needed.  
The 2020 legislative session included passage of HB20-1002, an important first step, which authorizes a statewide plan for awarding college credit for work-related experience.  
But to realize the promise of this new model to remove barriers to economic advancement, much more needs to be done at the state level to support the development and implementation of equity-centered stackable credential programs, including granting credit to adults for prior learning and experience gained on the job.  
Policy makers have talked a lot about how traditional four-year degrees should no longer be the only solution for economic mobility. The new report details an attainable, alternative pathway that ensures we are upskilling more Coloradans who are already here and contributing but who lack postsecondary credentials. For far too long our state has skirted this issue by relying on the well-educated workers who move to Colorado. 
Investing in career pathways that put people to work and provide access to higher education — at the same time — is exactly how policy makers in Colorado can support economic equity for our state's residents. 
Monique Lovato is the chief executive officer of Mi Casa Resource Center in Denver.