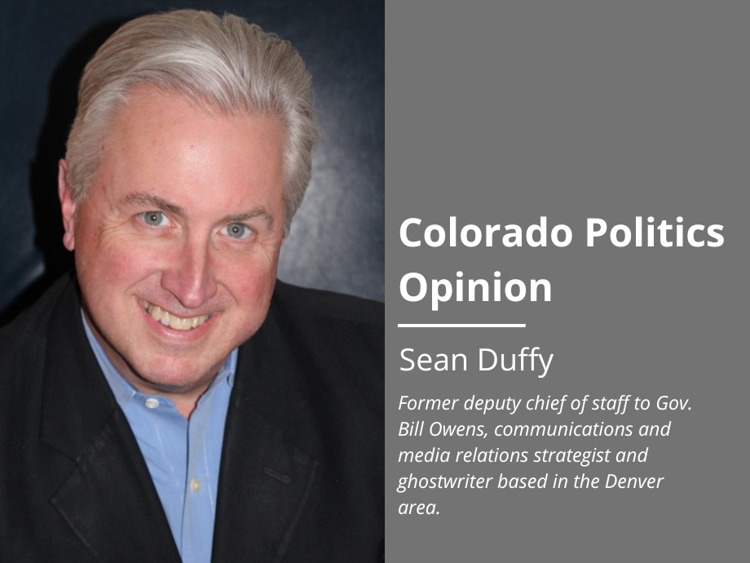 It's easy to take strong stands on controversial issues, pleasing to the political base, when consequences seem distant. Things change when the consequences arrive by the busload.
Denver recently joined the list of cities where Texas Gov. Greg Abbott, frustrated by the negative impacts of virtually unrestricted access to his state's southern border, is sending busloads of migrants.
Abbott, and other conservative governors, such as Florida's Ron DeSantis, have sent migrants to "sanctuary cities" including New York City, Philadelphia, Washington, D.C and Chicago. DeSantis, never to be outdone, upped the ante and sent a plane load of migrants to Martha's Vineyard, the liberal enclave off Massachusetts where President Barack Obama owns a multimillion-dollar estate.
And now it's Denver's turn.
The point, of course, is the liberal leaders were proud to earn the badge of "sanctuary cities," and "sanctuary states" when the stakes were pretty low. They enacted local ordinances and state laws that, in varying ways, stiff-armed cooperation with federal immigration authorities. Colorado's left-leaning legislature passed a law in 2019 that prohibited law enforcement from cooperating with Immigration and Customs Enforcement (ICE) on so-called "detainers" where a suspect would be held temporarily so ICE could take custody.
Basically, the laws handcuff ICE, putting the full weight of local and state government behind illegal immigration.
Stay up to speed: Sign-up for daily opinion in your inbox Monday-Friday
Though Gov. Jared Polis signed the 2019 sanctuary law, his administration now loudly rejects the label "sanctuary state." Denver Mayor Michael Hancock, in contrast, welcomed the title of "sanctuary city" for Denver in 2017.
Either way, as Colorado Politics reported earlier this year, many of the national migrant rights organizations include Denver, Boulder and Colorado on their list of sanctuary localities. It's not clear if Colorado officials have contacted these organizations asking to be removed from their lists.
So, for people on both sides of the migrant debate, perception is reality and the reality is: "Welcome to Sanctuary Colorado."
To be fair, advocates for sanctuary policies are passionate in their desire to shield migrants from ICE, even those who should be deported because they may be at high risk of committing violent crime. They put greater philosophical weight behind protecting migrants as a class and less on the duty of government at all levels to promote public safety.
That's why Denver became a magnet for migrants long before the bus rolled out of the Lone Star State. It really couldn't have been a shock when Gov. Abbott spotlighted Denver. And he was spot-on in doing so.
Officials throughout the country who have received busloads of migrants from Texas have routinely sputtered and harrumphed in outrage that their cities, or states, aren't prepared for an influx. Of course they weren't. Neither are the border communities in Texas or other border states for that matter.
That is the point.
The Biden Administration, led by a brittle and confused man in the Oval Office and a confused and un-serious vice president who is apparently in charge of this fiasco, is either cynically or incompetently failing to manage the southern border. Either way, neither Texas nor the other places in the U.S. receiving an influx, are prepared to handle this seemingly unending wave appropriately and humanely.
It is smart then for the Texas governor to call out advocates of varying degrees of unfettered protections for undocumented migrants and demonstrate the consequences of many of the policies they have advocated.
If the residents of New York, Philly, Washington, D.C., Chicago — and Denver — want their cities to be sanctuary cities, and support these policies, that is their right. They also must understand advocating for these policies cannot be done in a vacuum; it's not an intellectual exercise for virtue signaling over brie and chardonnay (or Bud Light) at the next Democrat gathering.
Ideas, and laws, have consequences. For communities, for taxpayers and for the migrants themselves.
Gov. Polis was right to include in his statement responding to the arrival of the Texas migrants a plea to "secure the border" in a litany of actions he views as necessary. Let's hope he has placed a call to the president and vice president to give them a sense of his frustration.
Pro-sanctuary politicians can vent their spleen against Greg Abbott for media consumption, throwing some red meat to their deep-blue base. But they know where the problem really lies.
The buses may be loaded up in Texas, but the fuel powering those buses is being pumped out of 1600 Pennsylvania Avenue in downtown D.C. 
Sean Duffy, a former deputy chief of staff to Gov. Bill Owens, is a communications and media relations strategist and ghostwriter based in the Denver area.