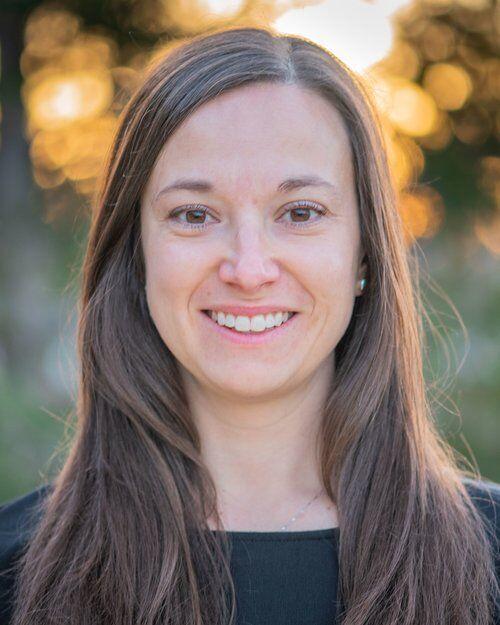 When I hear the lyrics to our country's patriotic song, "America the Beautiful," it's easy to imagine that they're about Colorado: Oh beautiful, for spacious skies; For amber waves of grain; For purple mountain majesties; Above the fruited plain. In fact, the piece was written as a poem by a woman who was inspired by the majestic views of the Great Plains during a trip to Colorado Springs over a century ago.
Colorado's virtues may have inspired the U.S. government when it titled its recently released report "Conserving and Restoring America the Beautiful." The report is a call to action to protect 30 percent of the Earth's lands and waters by 2030, and Coloradans have reason to celebrate it.
Appropriately, the report highlights the importance of protecting both public and private lands. This is an essential component here in Colorado. Because nearly 60 percent of Colorado's lands are privately owned, voluntary actions of private landowners can play a significant role in helping ensure conservation resiliency and connectivity across the state's many different communities.
We know why resiliency is important. Phenomena like a radically changing climate and population growth threaten our lands and waters every day, threatening the ability of people and wildlife to survive and thrive. Adaptation to change is a requirement.
Why is connecting public and private lands important? Many privately owned landscapes in Colorado are adjacent to public lands, and nature moves through them all. Migrating elk don't heed the boundaries that separate private and public lands. Rivers don't stop flowing at the edges of forests. Strategically connecting our public landscapes through private land conservation will protect them from becoming covered by buildings and highways, or withering away from severe and ongoing drought.
Private and public land conservation strategies must work together; if not, the landscapes as we know them today will continue to disappear, and Colorado's communities and wildlife will feel the consequences.
The idea of creating connected, resilient private and public lands is not new ; it's at the heart of the longtime work of nonprofit land trusts and their partners. Since 1965, they have conserved more than 3.2 million acres of Colorado working lands, wildlife habitat and open space private lands. Their collective mission is to conserve Colorado's lands and waters in perpetuity.
Importantly, Colorado voters align with these values, and agree that land trusts are central to conservation. Surveys indicate that 81 percent support the national goal of 30x30; 87 percent believe in protecting the land from climate change and ensuring that future generations can continue enjoying it as they have; and more than half say that actions related to conserving the land are extremely important land trust responsibilities.
What's refreshing is the government's affirmation of that critical work, and its recognition that private lands conservation is vital to creating such public benefits as clean air and water, locally grown food and abundant wildlife.
The report also notes, "Every community has its own relationship with nearby lands and waters." That sentiment should resonate with Coloradans, who prioritize land use differently from region to region and culture to culture — from rural, family farmers and ranchers; to anglers and hunters; to Indigenous peoples; to recreation enthusiasts. The emphasis on locally led, locally designed restoration and conservation is an approach that I feel aligns well with Colorado values.
I embrace this new momentum. It opens the door to new conversations about conservation's ecological, economic and quality-of-life benefits. It enables us to support more private landowners and promote the work of land trusts and open space agencies. And it validates initiatives that prioritize and map Colorado's most critical areas for protection.
There is space for every Coloradan in this movement. My wish is that Coloradans will take action to protect the lands and waters that make their corner of the state special.
Melissa Daruna is executive director of Keep It Colorado, a statewide, nonprofit coalition of conservation organizations representing nonprofit land trusts, public agencies including county and open space agencies, and conservation professionals.