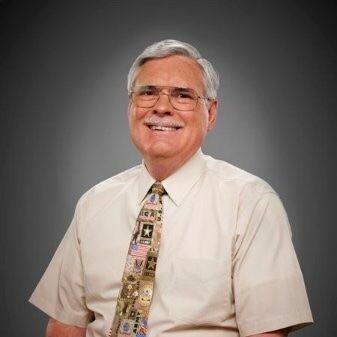 Politicians in Washington D.C., soon to face the voters, are once again offering policy proposals they claim would lower prescription drug prices. But a look at the substance behind the slogans shows that this year's legislation could restrict patient access to life-saving medicines — while omitting a common-sense measure that could provide immediate cost savings to patients like me and those I work with in Colorado and across the country.
Leading a support group for thyroid cancer survivors in the Denver area, I know how closely patients pay attention to drug costs. They put proposals that claim to ease their financial burden under a microscope. Treatment regimens can require very specific, and often expensive, drugs that doctors believe are right for individual patients. That's why patients are concerned about this year's federal budget bill, known as "reconciliation," because it gives too much power to the federal government, inserting bureaucrats between patients and their doctors.
Some in Congress are fixated on allowing the government to negotiate Medicare drug prices, an idea that sounds great on the surface, but has profound implications in how it operates in the real world. Certain types of thyroid cancer, for example, are more prevalent in patients older than 60 — and often the older patients are when diagnosed, the less positive the prognosis. So broad access to medicines under Medicare is very important to thyroid patients.
Studies, including by the Congressional Budget Office, have found that the true cost savings in drug price negotiation would come from restricting access to certain medicines either through government price setting or by creating a federal drug formulary. So, if the drug your doctor believes you need to treat your cancer, or other illness, is either too expensive or not on the federal formulary, your choice is to forego the preferred medicine or pay for it 100% out of pocket.
A very difficult set of options to say the least.
One fact tells the story: In the U.S., where the government does not set drug prices, patients have access to 90% of new treatments. Contrast that with countries that do have price setting, such as France and Canada. Patients in those countries have access to just 50% of new medicines.
In fact, it is access to new and innovative medicines that can have long-range, dire consequences for patients, as I know first-hand. Following my thyroid cancer diagnosis, I was treated with surgery, radiation and many other therapies — none of which stopped the cancer's progress. My last option was to participate in a clinical trial of a new drug — a long shot I thought, but what choice did I have? Yet after two months of taking two pills a day there was no detectable cancer, and I have been thyroid cancer free for many years.
When government regulation constrains revenue to drug manufacturers among the downsides is a cut in resources for research and innovation. It's basic math. And, in my case, a robust research program produced the medication that has prolonged my life for more than a decade. What price can one put on that?
It is only through adequate funding and meaningful research will we find a lasting cure for cancer.
Just as I am concerned about the implications of the drug price setting proposal that is in the federal legislation, I am equally concerned about the omission of an important measure that would truly help patients struggling with drug costs.
Congress would give a free pass to insurance companies, and their Pharmacy Benefit Managers (PBMs), that have a major role in drug pricing. PBMs work with drug manufacturers to secure rebates for insurance companies, reducing the amount insurers pay for prescription drugs. Yet insurance companies seldom pass those savings along to patients.
A common-sense solution should be included in this year's federal legislation to require insurance companies to share the drug savings with patients.
Congress does have the ability to provide real, substantial drug cost savings for patients. Our hope is that elected leaders will move beyond election year proposals that may provide a nice headline, but present significant long threats to patients. Instead, let's enact meaningful measures, such as requiring insurers to pass rebates along to patients that will provide the savings that patients need and deserve.
Tommy Stewart is a multi-cancer survivor; a family adviser-volunteer with CU Health/CU Cancer Center, and the co-facilitator of the Denver Thyroid Cancer Survivors' Support Group.